Associate Professor Daniel Fung, CEO of IMH said that parents could watch porn with their kids to prepare them against it.
Prof Fung was speaking at a webinar that addressed parental concerns of online harms.
He said that it is not enough to protect children against online risks such as online grooming, sexting and pornography. Parents should go beyond protection and also "prepare youngsters for encounters with such issues".
"Parents could watch some pornography with their children, for example, to explain what is happening and its harms," he added

Associate Professor Daniel Fung, IMH CEO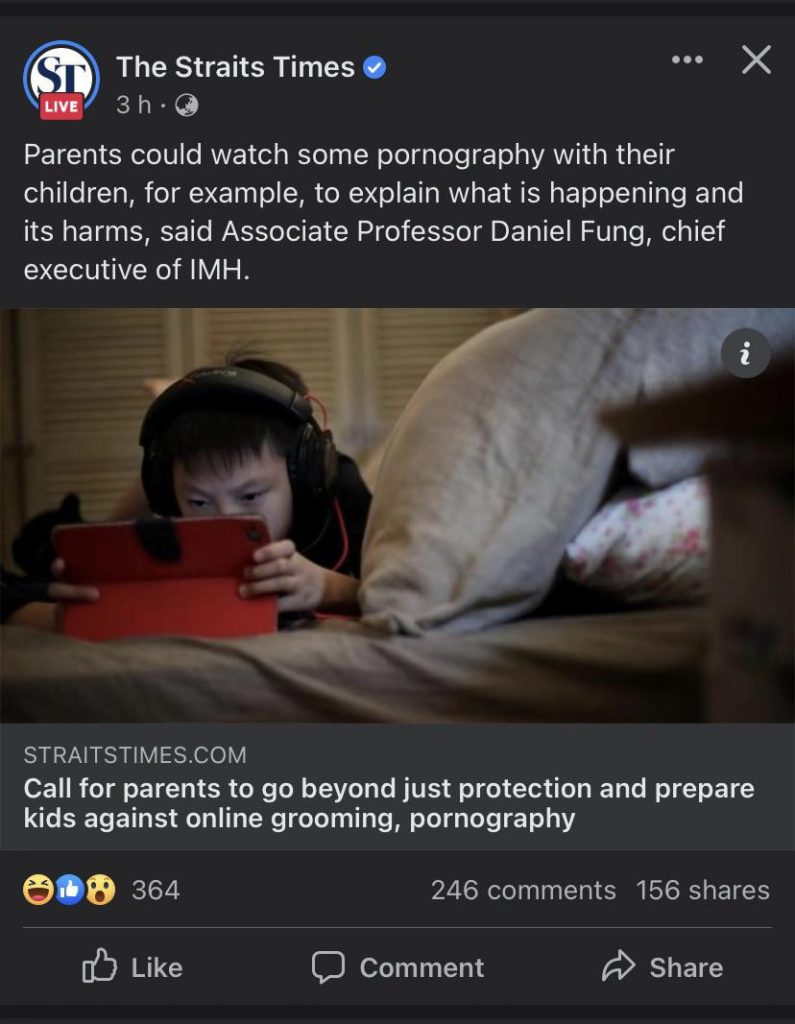 He said that since it is almost impossible to regulate porn online, parents could watch some with them and take the opportunity to tell them why they should not watch it instead of treating it as taboo.
Is this going to help children or make it worse?
Not only will it be awkward for the parent and child, it may confuse the child and make them uncomfortable.
Can't parents just tell their kids not to watch it? Why should parents watch it with their kids?
Same goes for smoking, drinking, gambling and taking drugs. Parents can teach their kids that it is wrong to do those things without doing it with them.
If the kid gets the wrong message or addicted to it when the parent exposes it to them, isn't it going to be worse?
If parents watching porn with kids becomes normalised, it just takes a parent or step-parent without the best of intentions to steer the kid in the wrong direction.
It is shocking that the chief of IMH can propose such an advice. Has he even tried and tested it himself? Have the authorities given up on regulating inappropriate content?