Iris Koh is the founder of an anti-vax chat group called Healing The Divide. She is most prominent anti-vaxxer in Singapore. She was charged for conspiring with Dr Jipson Quah of Wan Medical Clinic to falsify vaccination records for the unvaccinated. She is out on bail and already asking for donations.
Iris Koh claimed she is innocent. She only wanted to speak up against vaccine discrimination. Whatever she did was out of love for Singaporeans.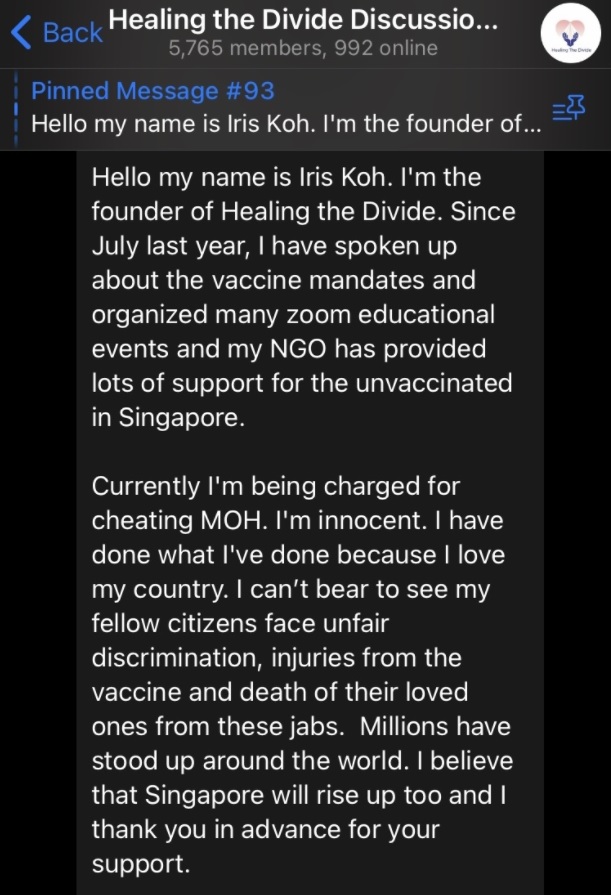 In order for her to fight for Singaporeans, she needs money. She wants everyone to stand united so we can "heal the divide" together. She hopes the police will stop threatening and frightening her supporters.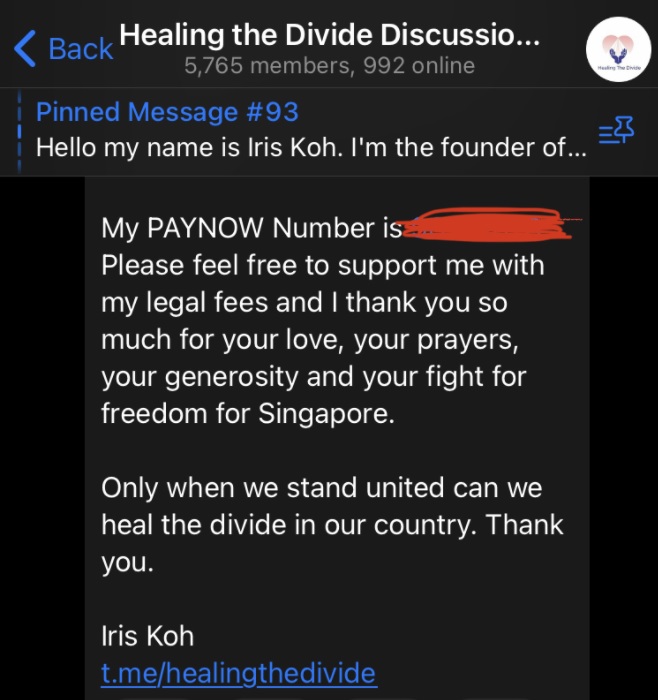 Iris Koh is taking donations through Paynow. Will you stand with her?