Shouldn't they be allowed to serve their punishment after Hari Raya? TikToker Fauzan Surattee (@zan.zan22) made a post telling everyone that his brother was treated unfairly in camp. He had to serve his SOL during Hari Raya, and his supervisors responded by saying "too bad".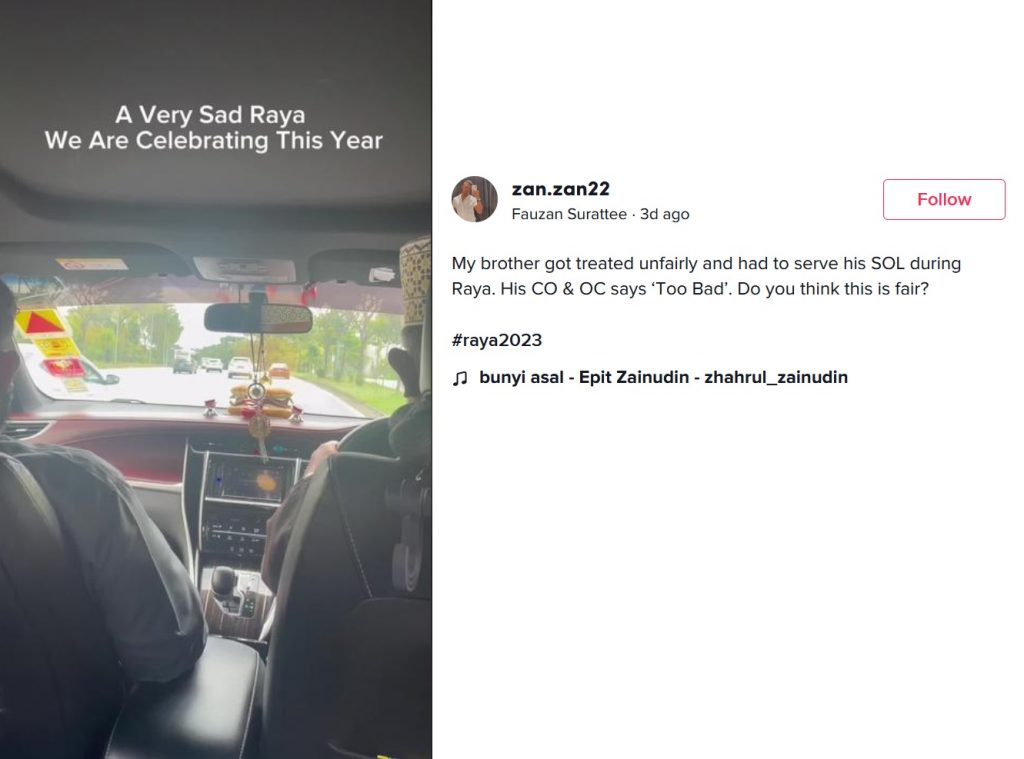 His video was so sad, showing his family visiting his brother who was still in camp.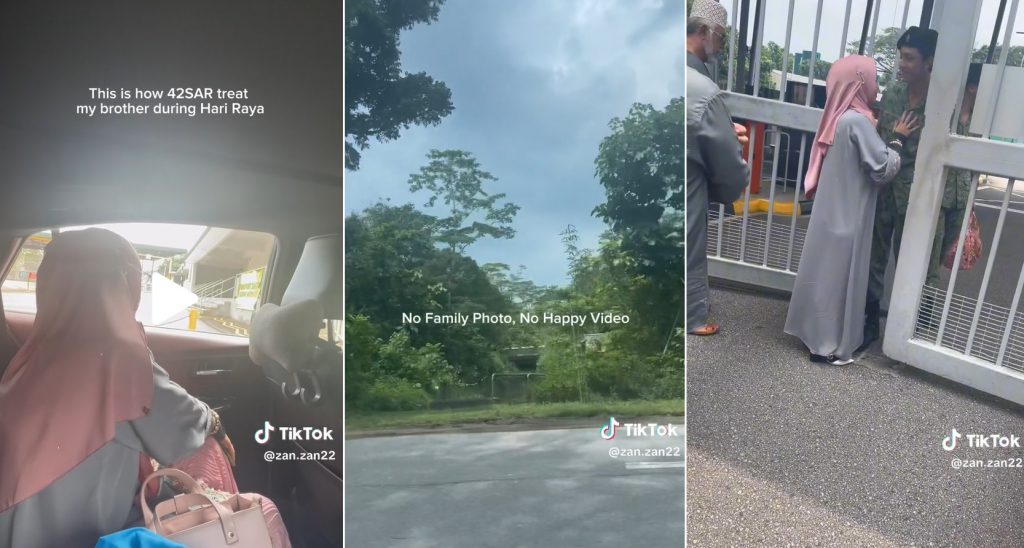 In a separate video, he shares that there were 7 NSMen (2 Malays, 5 Chinese) who were caught for ordeirng grab food into camp. However, he was angry for his brother because 2 people (1 Malay, 1 Chinese) were allowed to serve their punishment after the Hari Raya weekend.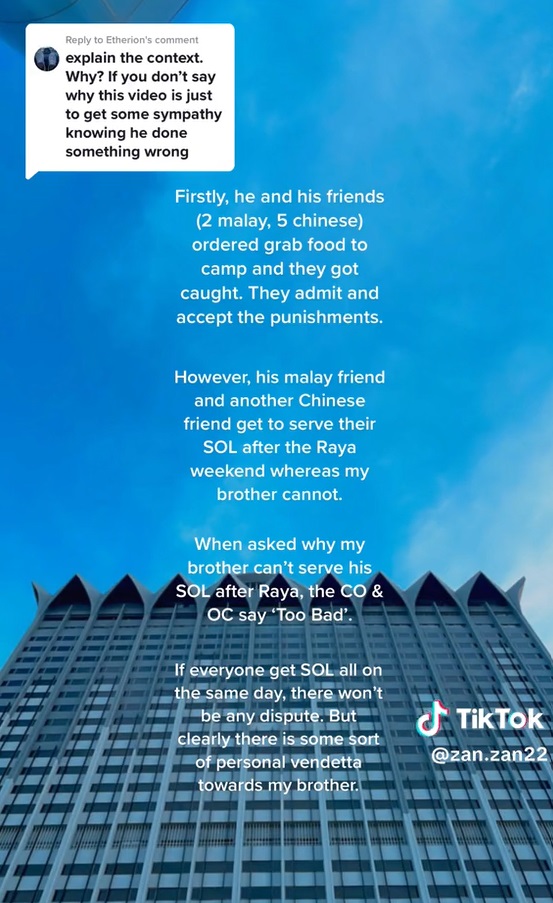 Is this fair?