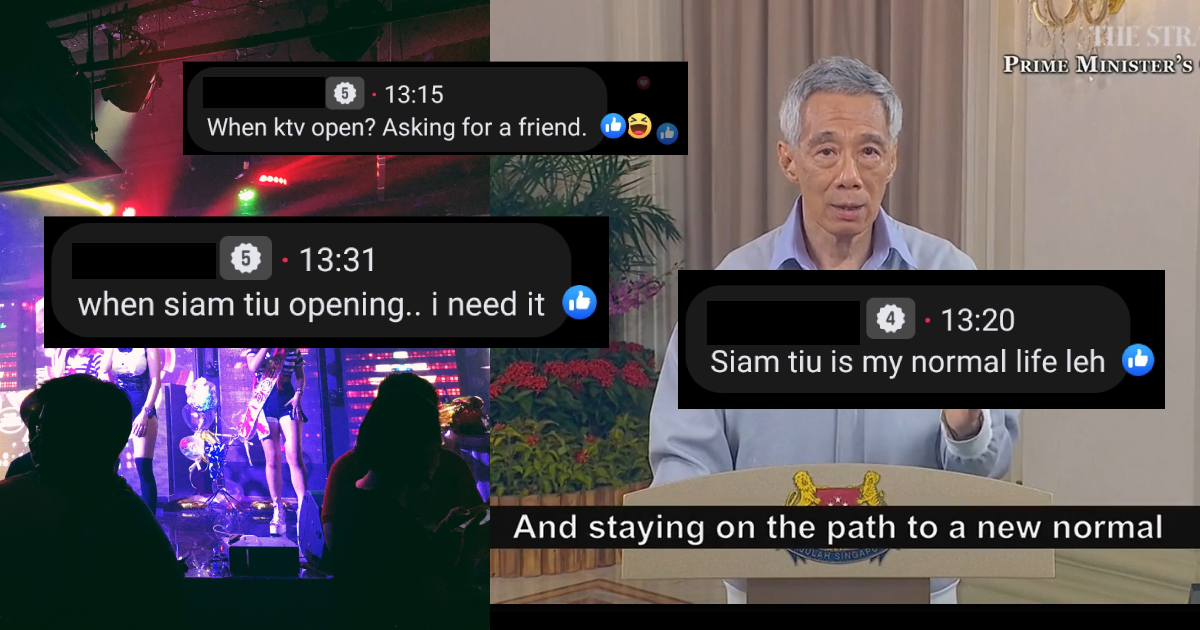 Singaporean Men Buay Tahan KTVs Still Closed
Alcohol restrictions will be lifted and live performances can resume. Why are KTVs still closed?
Singapore will be lifting most covid restrictions from 29 March including wearing of masks outdoors and group size limits. However, what many Singaporeans want to know is when KTVs and other nightspots can resume operation.
It has been 3 years since the pandemic started and KTVs are still not allowed to open. A lot of Singaporean men are unhappy that their siam bu and viet bu cannot come back to work because all nightspots are closed.
Some even went onto the live streaming of PM Lee's national broadcast to ask him when KTVs are going to open: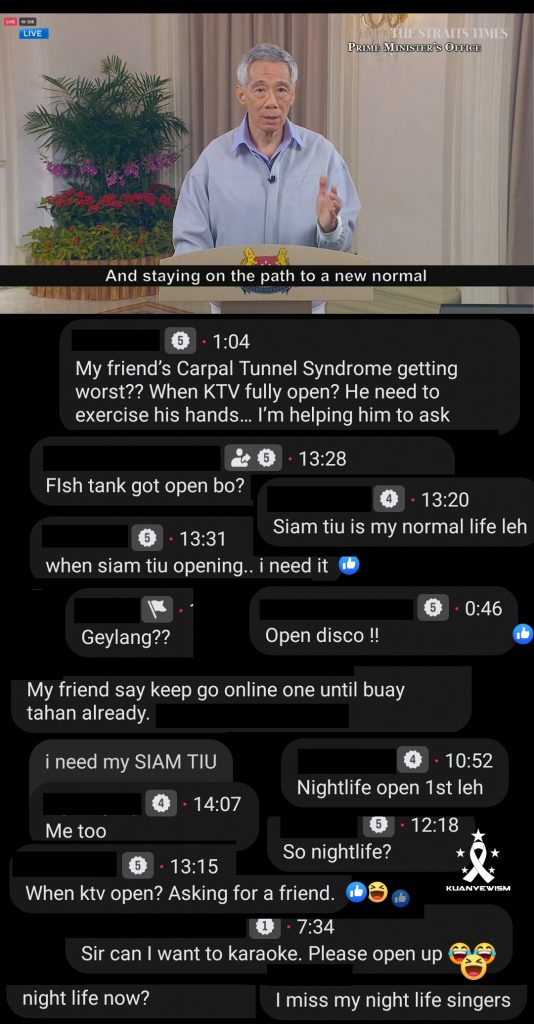 I need my SIAM TIU

Singaporean
Although siam bu and viet bu are not essential workers, they are essential to the well-being of many Singaporeans. As we can see, a lot of Singaporeans cannot take it already and can't wait for nightlife to resume.
Life is already tough during the pandemic. Hopefully, Singaporeans will not be deprived of leisure and entertainment any further.
Needs are needs, hope the Singapore government can understand.