Abdul Salam Salim went to QC House @ Admiralty for an express haircut. This should have been quick, if not for the fact that the employee at the shop refused to serve non-Chinese speakers.
In Abdul's Facebook post, he recalled that the hair dresser is likely to be a Chinese national.
"This is my first time that I felt like i'm a foreigner in my own country…insisted that he didn't want to cut my hair if I couldn't speak chinese with him."
The hair dresser remained stubborn even when Abdul showed a photo of a basic haircut on his phone and said "just cut short okay already". The hair dresser continued to ask Abdul to leave the shop.
Only when the employee realized that Abdul will not leave that he relented.
"I stand firm with him that I'm not leaving until he get my hair done. End up cut my hair with a black face."
Other netters also shared that they had similar experiences with the same hairdresser.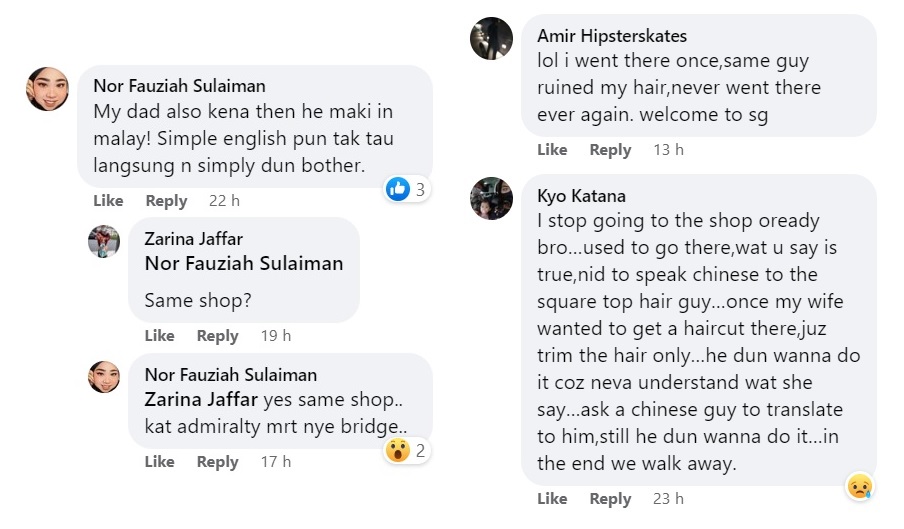 Some of these reviews are from 2 years ago. How come QC House hasn't responded to any of these reviews? Why is the man still working there?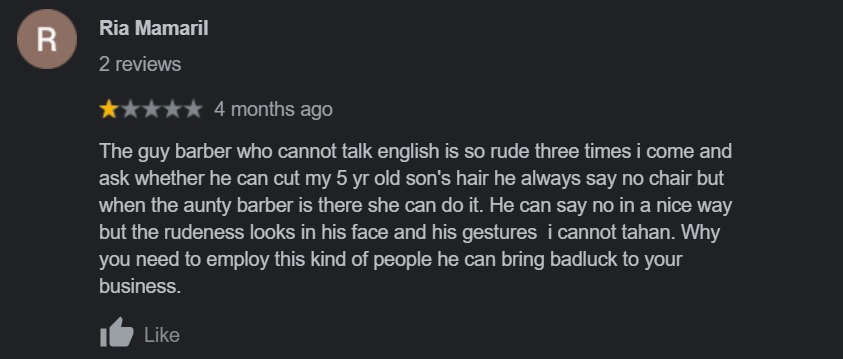 This is the issue with overly entitled people who think that everyone should speak their language.
The customer even made effort by using images to communicate, and he did not force the rude employee to converse in a different language. The least the hairdresser could have done is to be respectful.
See Abdul Salam Salim's Facebook post here: