Earlier this year, the government announced that 4 HDB blocks in Ang Mo Kio were picked for the Selective En bloc Redevelopment Scheme (SERS). Under the scheme, residents are supposed to be offered new homes nearby, while the old site will be redeveloped.
However, the exchange is not one-for-one, and residents are very worried about how they can afford to pay the difference.
"We can't have a one-for-one exchange, which makes it tough for us. My husband is old so how can he still be working after five years? How would we pay for the house?"

Lim Hoi Sim, in an interview with CNA
There is no one-to-one exchange.
Residents selected for SERS received a financial guide which indicates that owners of 4-room flats will receive about $450,000 in compensation. However, a replacement four-room flat is going to cost about S$564,766.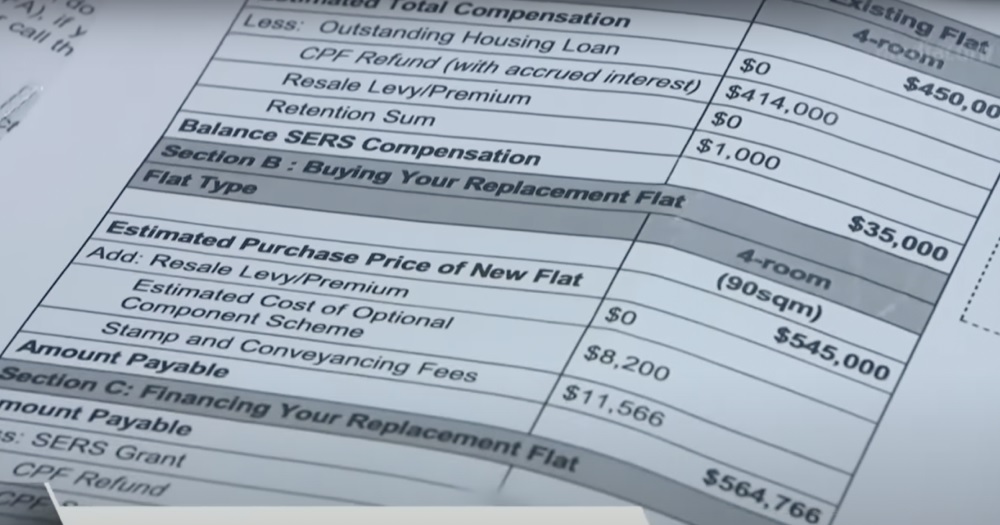 "It's okay if we manage to sell our flat (on the resale market) for a higher price (because) I can still buy another house to live in. If I sell it at too low a price, I won't be able to afford a similar four-room flat. I'm stuck between a rock and a hard place (as) I can't afford HDB's replacement flat either. I don't know what to do."

Teo Boon Jia, in an interview with CNA
Another resident's daughter shared that her family met with a property agent, who told them that her father does not have "enough in his retirement account". This means that "after returning this (flat) to the government, he might have to top up about S$70,000 (or so)."
HDB is heartless!
The residents are being forced out from their (most likely fully-paid) HDB flat. Yet now they have to fork out extra money? The new flats are ridiculously expensive, if given a choice these residents will not even want to move!
Most elderly also have no income as they have likely retired. That's exactly what Huttons Asia's research director Mr Lee Sze Teck told CNA in his interview. This means that they will not even qualify for a loan.
HDB obviously never think about their residents' financial situation because they cannot be bothered!