Malaysia has decided to abolish the mandatory death penalty. Doing away with it does not mean removing the death sentence entirely. It means judges will have the discretion to mete out alternative punishments for offences that carry a death sentence. These offences include murder, drug trafficking and terrorism.
Law Minister Wan Junaidi Tuanku Jaafar agreed to conduct research on other forms of replacement penalties which will also take into account "principles of accountability and constitutionality". The amendments are not in effect yet as they have to be passed in Parliament.
Nevertheless, it is already an achievement for Malaysia. Prior to this, the government was criticized for keeping the mandatory death penalty even though it pleaded for Singapore to spare drug trafficker Nagaenthran Dharmalingam.
Praise from Human Rights Organizations
Today, human rights activists around the world applaud Malaysia for taking an important step forward. Phil Robertson, Deputy Asia Director of Human Rights Watch, echoed its significance and contrasted this with Singapore, whom he sees as heading in the opposite direction.
Similarly, Amnesty International welcomed Malaysia's decision and urged it to "go further and work towards full abolition" of the death penalty. It said:
"The death penalty is also cruel, inhumane and a violation of the right to life. But today's announcement by the government shows that human rights change is possible, and that the global trend towards abolition remains unstoppable. Malaysia's decision should set an example for other countries in the region."
Meanwhile, Singapore continues to carry out the death penalty despite calls to abolish it. Will we learn from Malaysia? When will the government start to listen and be open to changes? Do you think we will move forward or forever remain a few steps backwards?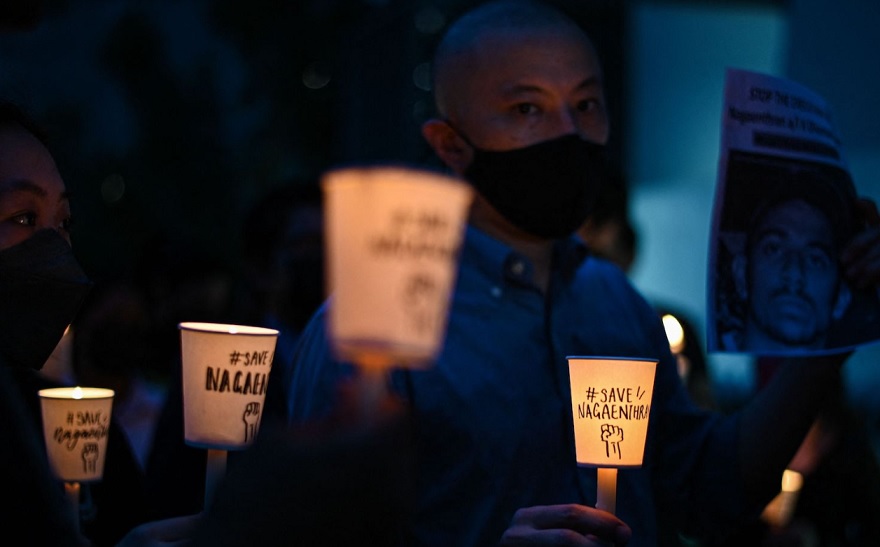 Featured image source: Global Press Journal