By LM — The highlight of this year's National Day Rally is that Singapore will be repealing Section 377A. Removing the penal code which criminalizes sex between men, although never enforced, is supposedly a first step in the right direction.
The conservatives are unsurprisingly disappointed with this. On the other hand, while a portion of the pro-LGBT community welcome the long-overdue decision, they can't help but feel like it is a hoax for the government to gain political leverage.
The LGBT community did not actually get any more rights than they had before.
For a supposedly historic move, repealing Section 377A hasn't done much to give the LGBT community more rights. The government repeatedly assured the society that the legal definition of marriage, a pact between a man and a woman, shall not be amended. Basically, it is even more unlikely for same-sex marriages to be legalized here.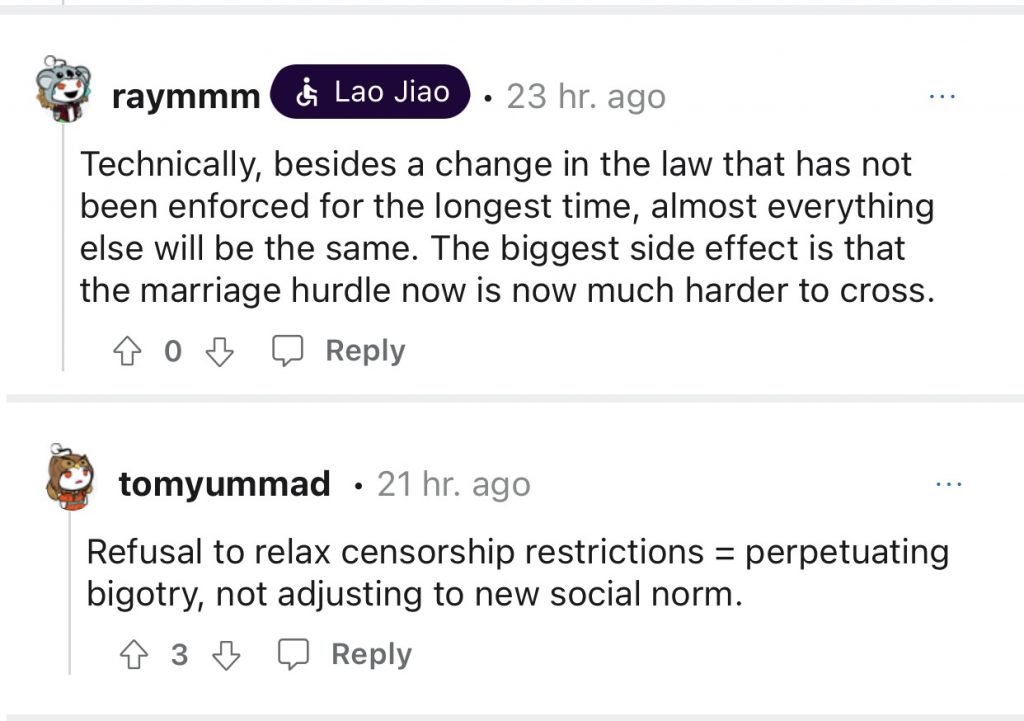 Along with the constitutional barricades, same-sex couples are also not granted equal rights to their heterosexual counterparts. Housing rights, adoption rights, education rights, etc. without same-sex marriages being legally recognized, there are many things they can't do. For example, they are unable to purchase a BTO as a couple, and cannot claim housing subsidies and grants.
Socially, they are often subjected to abuse, harassment, judgments, and derogatory comments. This stems from gender policing and victim-blaming by the institutes, alongside censorship of LGBT related content on textbooks or the media.
The only one that stands to gain is the government.
The government gets to say that they are progressing. Yet they also get to say that they are still pro-family, and that they are just removing an unenforced law. Basically, this one decision won them political gains on both ends of the spectrum.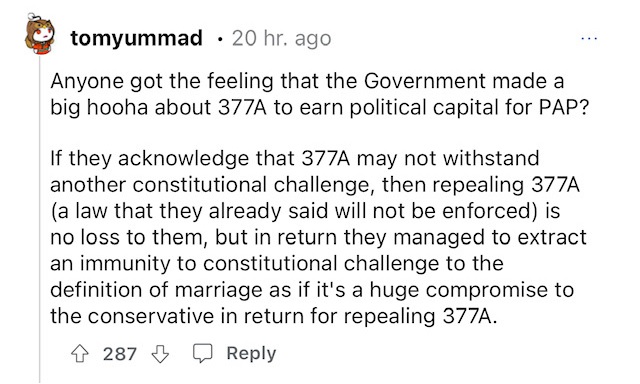 In fact, they weren't even subtle about this. Lawrence Wong told CNA that the definition of marriage won't change if PAP wins the next elections.
"Well, let me be very clear. The government will continue to uphold our family-centred policies. We are fully committed to that, and we will continue to uphold marriage as defined as between man and woman… So this will not change, this will not happen under the watch of the current prime minister, and it will not happen under my watch – if the PAP were to win the next General Election."

Lawrence Wong