Just recently, a video of a road rage incident at Tuas Second Link went viral. In the video, a passenger from a red Kia Cerato was angry that another car (Toyota Alphard) cut her lane. She decided to physically block the car and even at one point remove their number plate.
Netters were quick to CSI her.
The woman works for Lalamove
Netters on hardwarezone were quick to find out that the woman is called Elaine Lee. They found her Facebook profile, and they could even tell that she is a Singapore PR from Malaysia.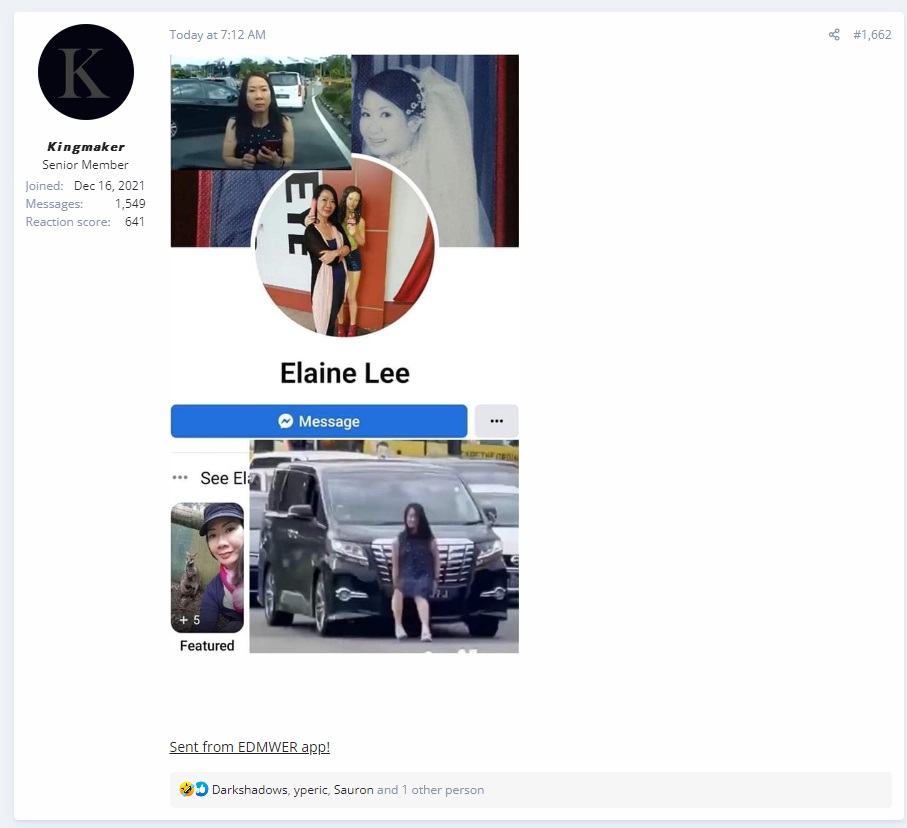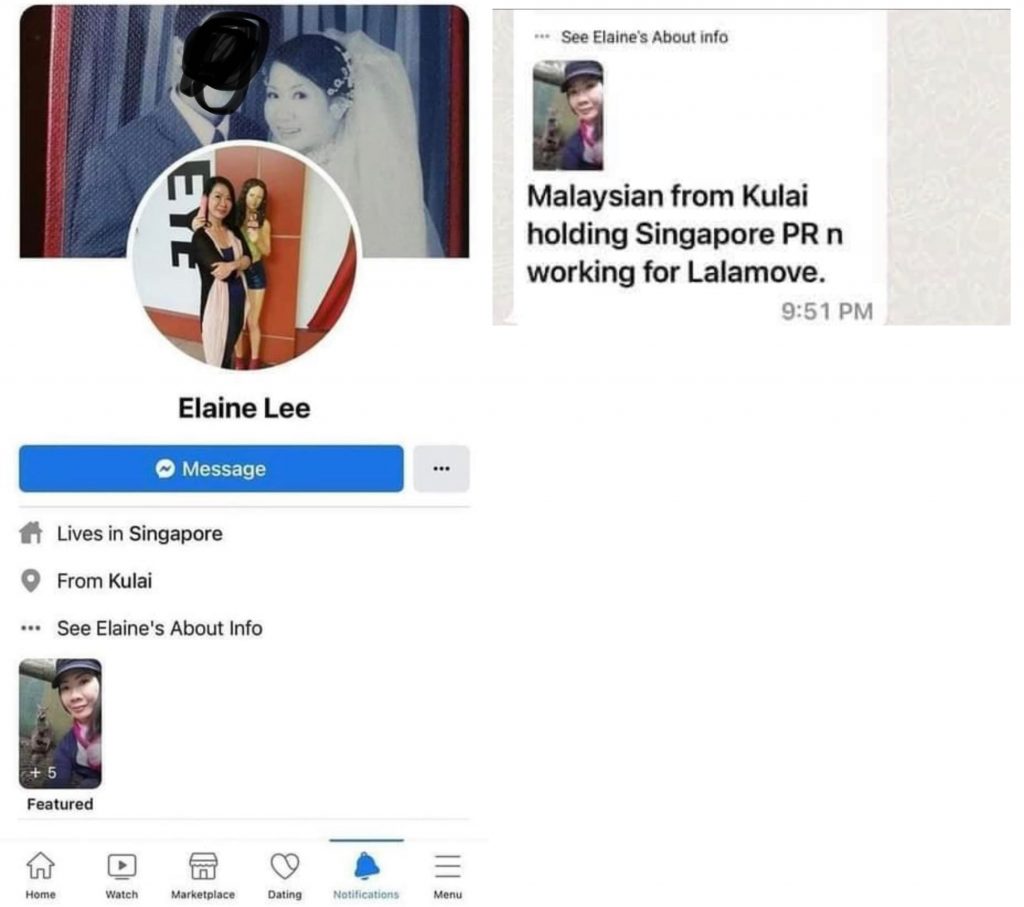 Husband Vincent Lim works for SPF
According to the hardwarezone netters, Elaine's husband works for the Singapore Police Force (SPF).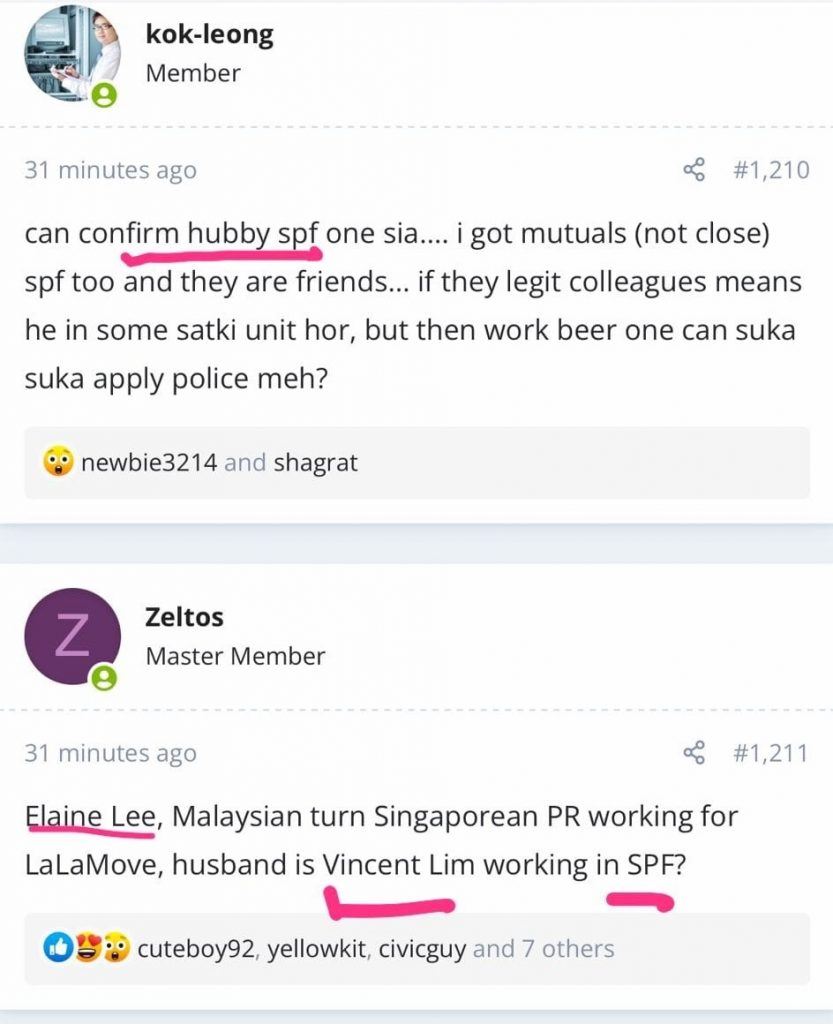 Wonder how he feels about this, especially since the Malaysian police are now looking for her.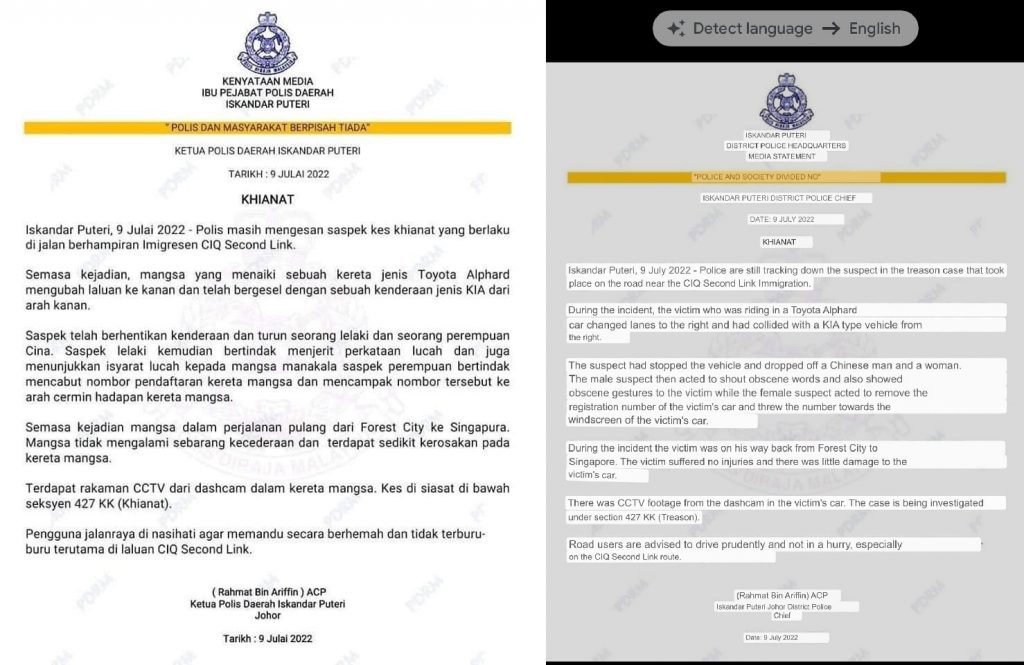 Somehow, they could also CSI the name of the woman's son.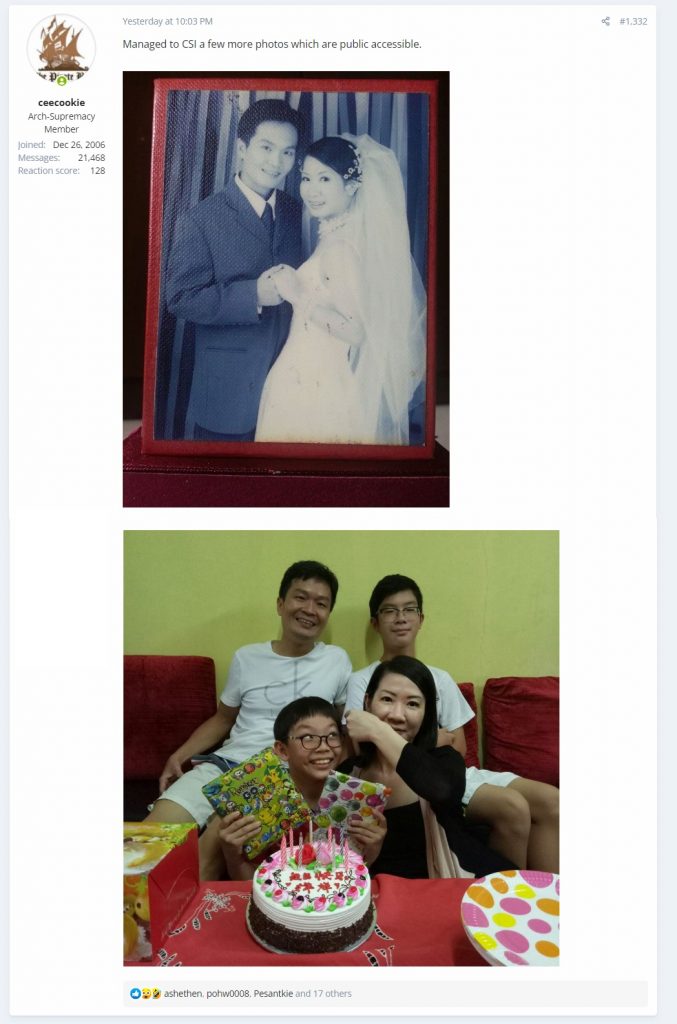 Road rage is temporary, but the internet is forever
It appears that Elaine has now privatized her Facebook, but the damage has been done. Damn xiasuay.
Another image (time unknown) of the same Kia Cerato with a wrecked rear has also been circulating. Although it is unclear if this is in any way related to the scuffle at Tuas second link.