When in Rome do as the Romans do. When in Singapore, the government likes to POFMA things they are unhappy with, so the Russians seemed to have decided to do that too. The Russian Embassy in Singapore has published a number of posts criticizing The Straits Times for alleged fake news.
On 23 September, the embassy first wrote an open letter criticizing The Straits Times for "spreading blatant lie and disinformation" about the Russian-Ukraine war. They argued that the picture published by Straits Times implies that Russia is shelling a market in Donetsk, when according to them it is the Ukrainian army's doing.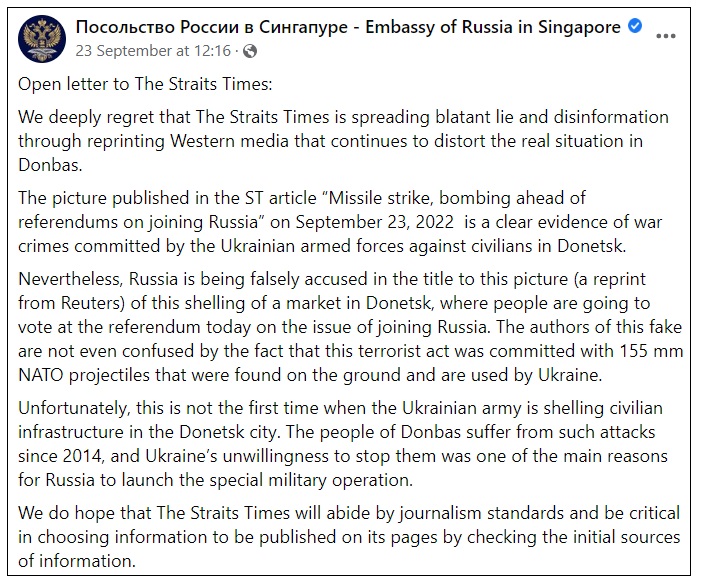 Five days later, the Facebook page flags another article by The Straits Times which accused Russia of threatening Ukraine with nuclear weapons.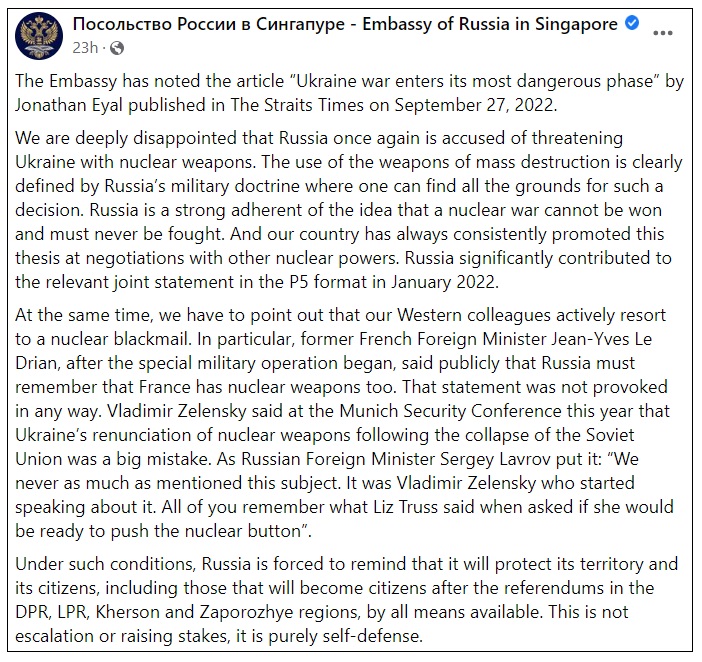 Can the Russian Embassy issue Straits Times a POFMA notice?