Leong Mun Wai of PSP recently had his parliamentary questions quashed by Indranee Rajah. He was probing the need to pay $2.3b to take over Sports Hub as it is ultimately taxpayers' money. Indranee Rajah chided him for "stoking anxiety" over government spending.
Following the incident, Leong Mun Wai posted on Facebook to express his disappointment with Indranee Rajah for putting him down and not addressing his questions properly. He also implied he did not have enough time to scrutinize the issue in parliament.
"I was disappointed that Minister Indranee Rajah failed to directly answer the new questions that I raised, and instead chose to cast aspersions on me for asking these questions.

I let fellow Singaporeans be the judge."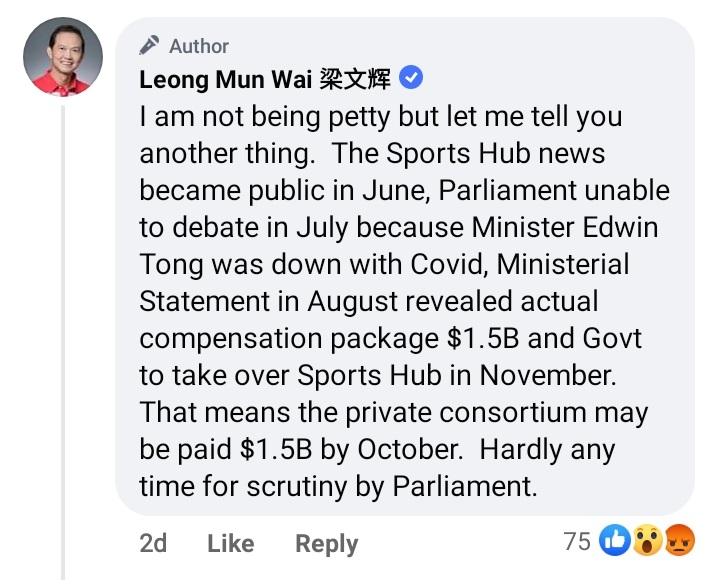 Many Singaporeans defended Leong Mun Wai and encouraged him to continue questioning the PAP. They believed Indranee Rajah's reaction is proof that Leong Mun Wai was asking the correct questions. In time, people will realize he is right.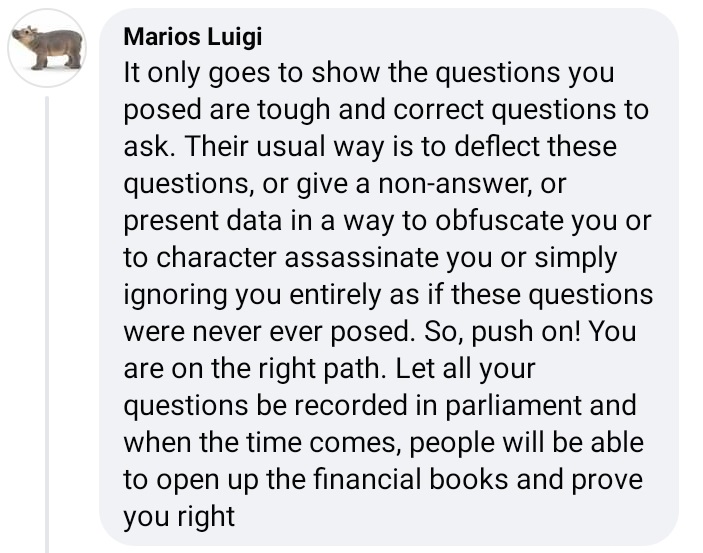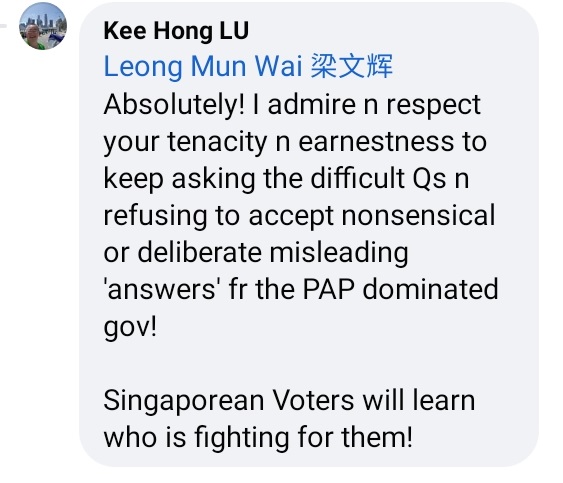 Netizens were awed by his relentless spirit and hoped that PSP can win more than 10 seats in the next election.

Someone even suggested for Leong Mun Wai to run in a SMC as he will have high chances of winning.

The PSP candidate contested in West Coast GRC during the last GE. He lost but was chosen to become a NCMP.
It is therefore his duty to scrutinize PAP. Leong Mun Wai may not be the best opposition politician but more and more Singaporeans have come to appreciate his relentlessness. PAP is not doing itself a favour by constantly putting him down and rejecting his questions. They want to make Leong Mun Wai look bad (or "illiterate") but they will end up making themselves look worse.