Twitter has been a mess, ever since Elon Musk took over. This is not surprising, considering how he himself ain't sure what he wants Twitter to be. Turning on and off features, adding and removing users, that's not how a social media platform succeeds. Hence it is not surprising that people are moving to alternatives, like Mastodon.
What is Mastodon?
Mastodon is basically another twitter. The difference is that Twitter is managed by Twitter, but the individual Mastodon servers ("instance") are managed by users (similar to Reddit, or discord). One of the biggest Singapore instance is Kopiti.am, which currently has about 1.1K active users.
You can also join other instances from around the world.
Who is behind Kopiti.am?
Kopiti.am started in 2018, and the idea of a local instance was conceived by founder "Jeremy" ([email protected]) who saw that his friends were moving to the platform on Twitter. Jeremy is a Singaporean based in California. He is "crushing bugs at a local fruit company", most probably referring to the biggest fruit company, Apple.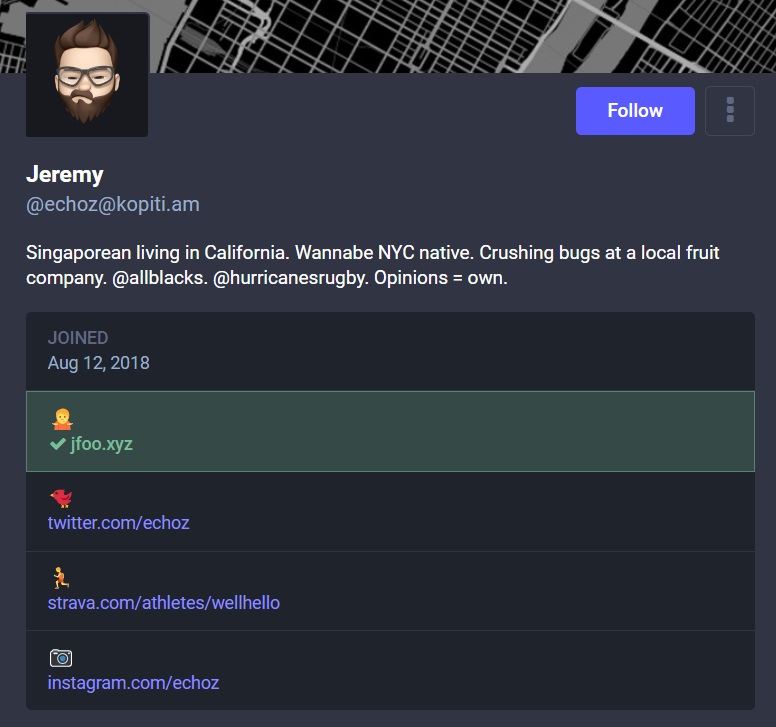 "Stan" ([email protected]) who had experiences in Google Cloud Platforms, came onboard to set the platform up. Stan is the co-founder of Taskade, an app for teams to chat, organize, and write notes.
There is one another admin on the team, "Ronnie" ([email protected]), who shared that he is a Technical Lead at Google. He has also spent his career in digital agencies, more specifically in app/platform development.

The name of the instance is credited to Mr Brown.
Should you join Mastodon?
As you can tell, the administrators behind the instance are individual Singaporeans. For now, this means more transparency about moderation, and less of the corporate rubbish to deal with (yes Elon Musk, we're looking at you).
For now, there aren't that many Singaporeans on it. However, no harm being an early adopter as the platform continues to grow.