Residents in Jurong East received a notice saying their MP, Rahayu Mahzam, visited but they were not at home. She was said to have visited them on 1 Feb 2023. The thing is, it is only January.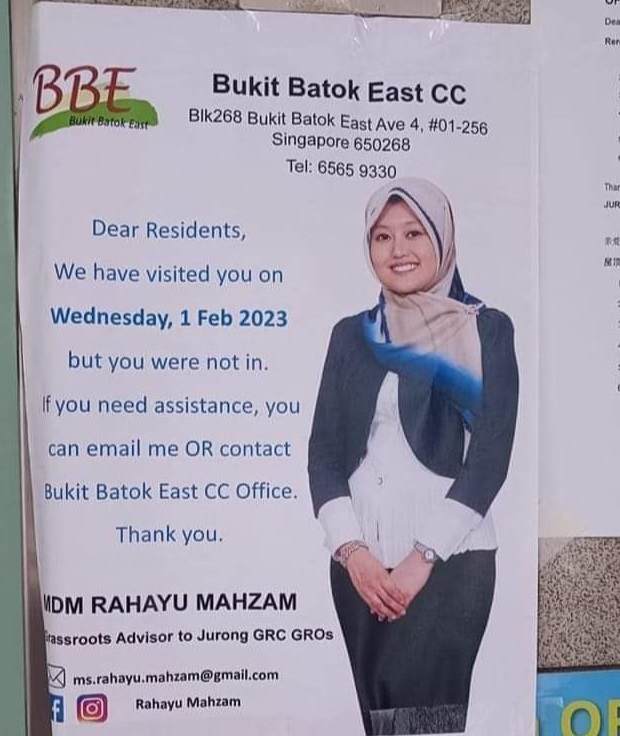 The blunder has become a laughing stock as netizens wondered how the PAP MP can travel through time. They joked that with her abilities, she may even predict winning lottery numbers.
Following the commotion, Rahayu Mahzam responded that the "wrong notice" was put up. She clarified that the notice was printed beforehand for residents who were not home on that day. However, the date is correct as she was planning to visit the block on 1 Feb. She apologized for the mistake but was "grateful for the publicity".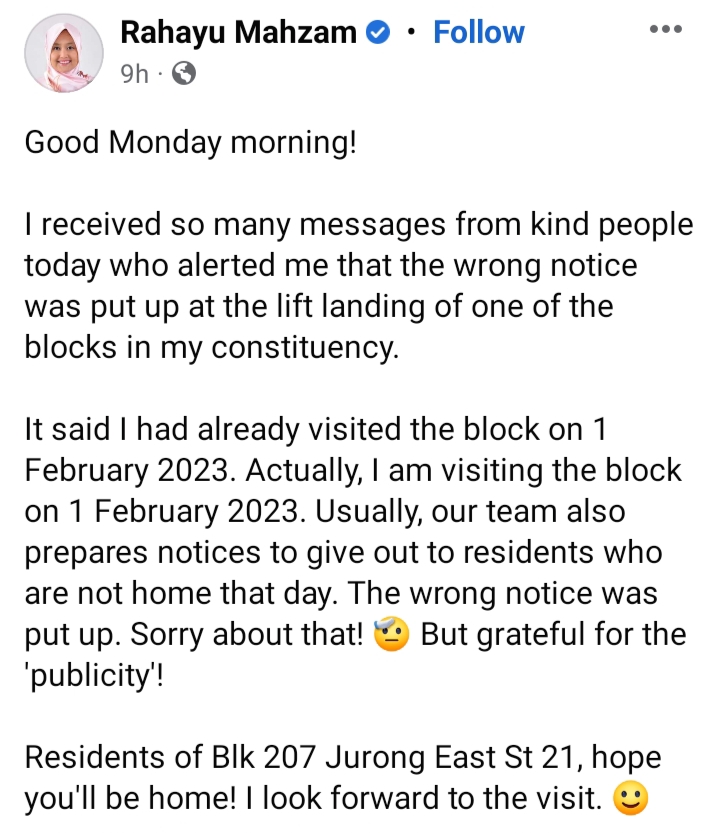 Of course, netizens did not take this lying down. They continued to joke about her "time travel" and suggested that PAP's mistakes are often not frowned upon as much as the opposition's. They had doubts about what PAP MPs actually do for residents despite their visits.
It may have been a minor mistake but some Singaporeans see it as more wayang by the PAP. What's new? Furthermore, it was an epic fail as the person in charge of the notice only had one job. Xia suay much?