Every CNY, Old Chang Kee always introduces a special menu to celebrate the occasion. This year, their CNY menu includes Chicken Bak Kwa Puff, Pineapple Pie, and Tiger Prawns.
One netter took issue with the Chicken Bak Kwa Puff. Old Chang Kee is a Halal establishment, hence the use of chicken bak kwa. However, she says that halal should not be associated with "these kind of food".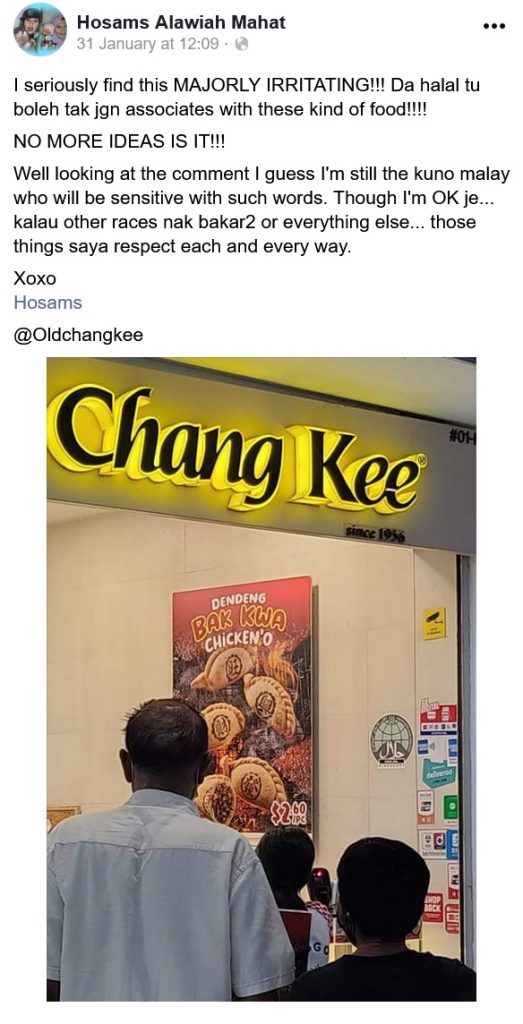 What is Bak Kwa?
肉/Bak means meat and 干/Kwa means dry. Bak Kwa/肉干 translates to "dried meat". It is traditionally made with pork, beef, or mutton, but the name itself has no relation to the type of meat used.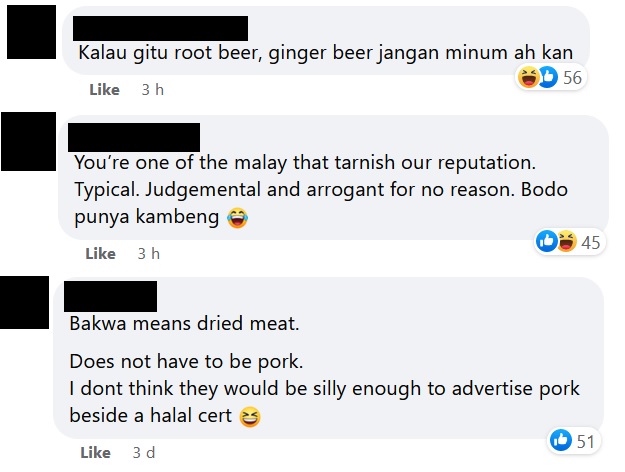 Netters replied her to explain what Bak Kwa is and scolded her for giving Muslims a bad name. Yet she responded by saying that Old Chang Kee shouldn't have called it Bak Kwa even if it means dried meat.
When asked about her thoughts on Butterbeer, she said that it is OK because she know that it is associated with Harry Potter. Is she trying to say that what can or cannot be allowed as a Halal dish should be based on what she knows?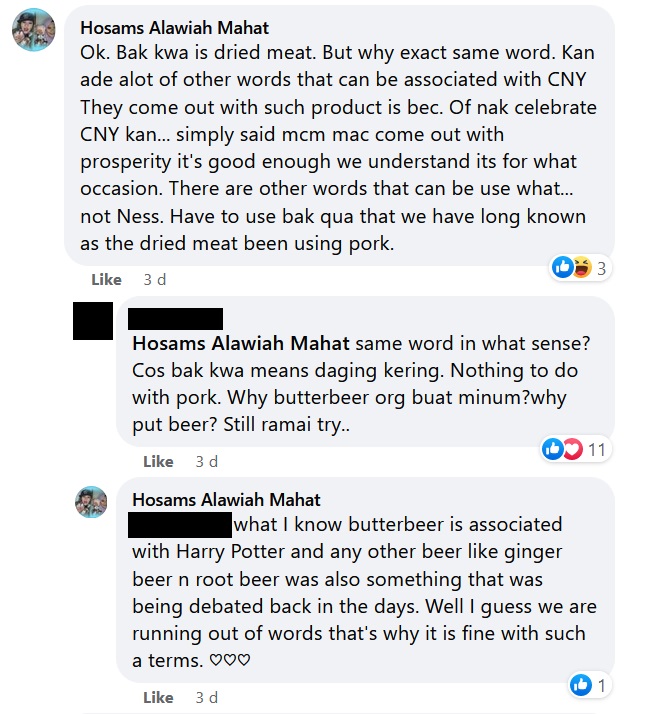 What are your thoughts? Should Old Chang Kee have named it "jerky" or "dried meat" instead?