By LM — In a recent development, Pritam Singh has advocated for an English test to be conducted for Singaporean citizenship and Permanent Resident (PR) applicants. What he said is very true.
It is not unreasonable to expect that migrants integrate into our society, rather than expect society to change to make them feel welcome and at home. The english language is the language of business, education, and government in Singapore. Thus, it is only logical that new citizens and PR holders should possess a certain level of proficiency in the language.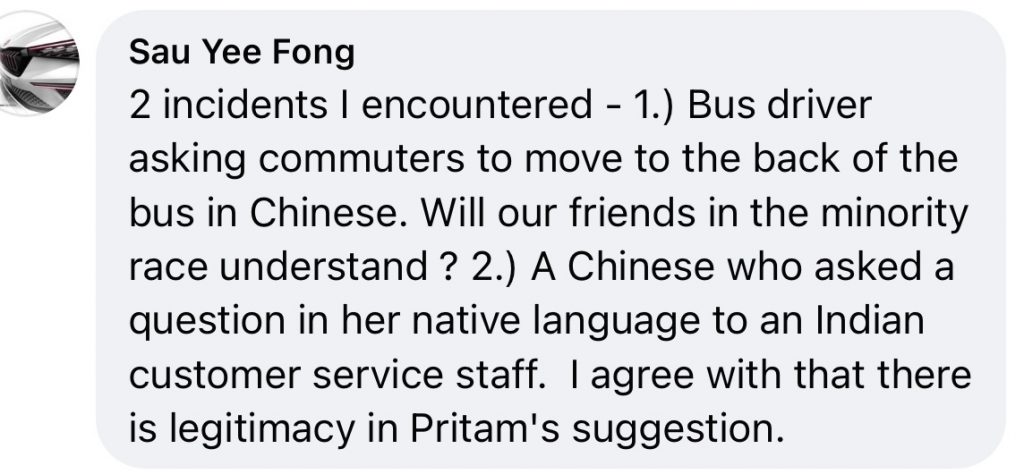 What is the point in coming over to another country when you are not least interested in adjusting to their social norms?
Citizens argue that Singaporean culture, spanning over six decades, should not be changed to accommodate newcomers. Local Singaporeans should not have to bend over backward to integrate new immigrants. Instead, the immigrants should be making efforts if they sincerely want to live in Singapore.

They should meet a minimum criterion, no different from other first-world countries. Australia imposes passing the written English Language for all PR applications. This includes UK citizens as well. Similarly, before you get Permanent Residency in the UK, you have to pass a "Life In The UK" test whose passing marks are 75%!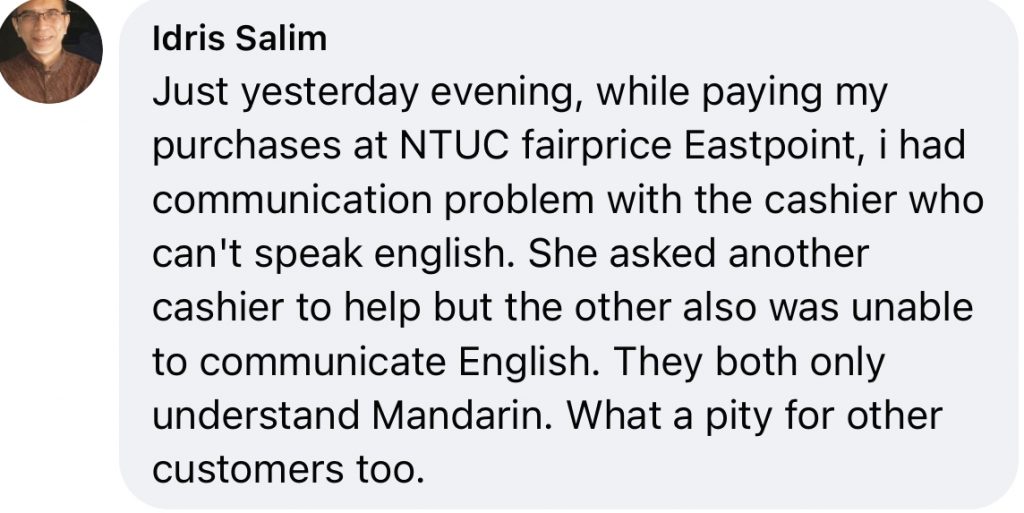 Immigrants, having basic English knowledge is also crucial for Communication purposes. Dozens of Examples exist where the natives had difficulty conveying their demands to immigrant workers with no English background.
"I have had encounters from another perspective. Service staff who are Chinese nationals (donno if PR or new citizens) insist that I speak Mandarin. The last time happened just 2 weeks ago when I switched to English after being spoken to in Mandarin. And was berated for not replying in Mandarin although I clearly understood. I told her this is Singapore – and English is the working language of all races and it's she who needs to brush up on the language if she intends to stay."

Bertha Henson
Hence, an English test would ensure that the applicants possess the necessary language skills to adapt to life in Singapore and contribute to society, rather than being a liability.