Cronyism is strong in this country. Chairman of StreetSine Technology Group (SSTG) Leslie Fong pointed out that former Accenture staff are holding senior positions in SPH Media Trust.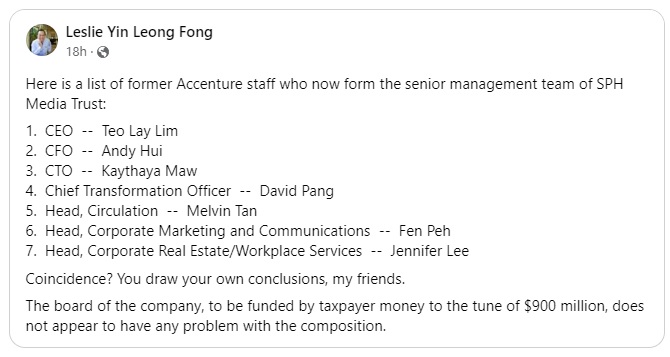 Are the leaders of Accenture really the best to be leading a company sustained by taxpayers' money?
While it is not uncommon for a senior leader to bring in the people he/she trusts or is familiar with, we need to have a different mindset when it comes to taxpayers' money. You should be getting the most capable individuals, no matter where they come from.