Just last month, nearly 470 people fell victim to SMS phishing scams involving OCBC. At least $8.5 million was lost. OCBC is now in the process of giving full payouts to the victims. On the other hand, those who were victims of SMS scams by DBS did not receive any response from the bank.
Life savings "gone within seconds"
In a Facebook post, a netter shared that her mum fell victim to a "DBS Bicentennial Commemorative Note" phishing scam last November. As a result, her life savings were "gone within seconds".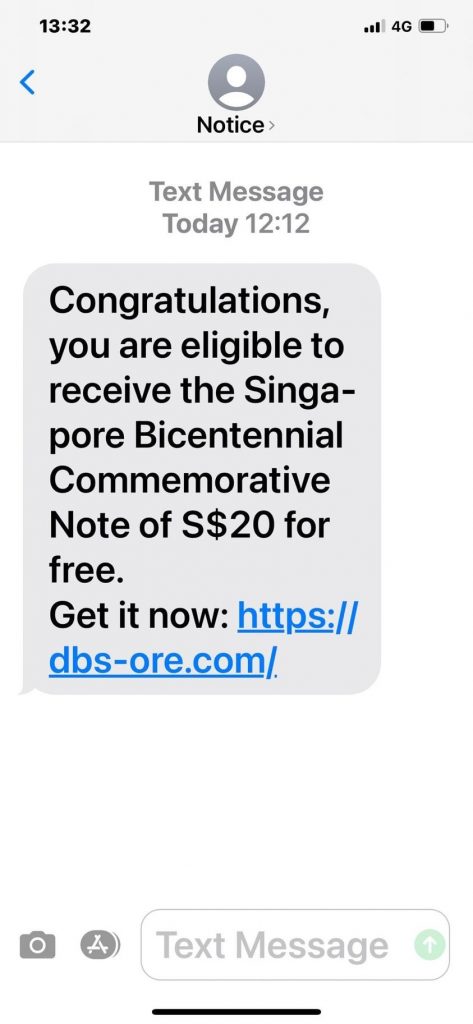 The family called the bank and made police report immediately but till today DBS has yet to give them a reply.
"This incident has fractured my family's relationship. It's a life changing amount of money to us. Hope there is someone that could help us with this issue."

Nayer Soh
The police on the other hand informed the family that the money was transferred overseas.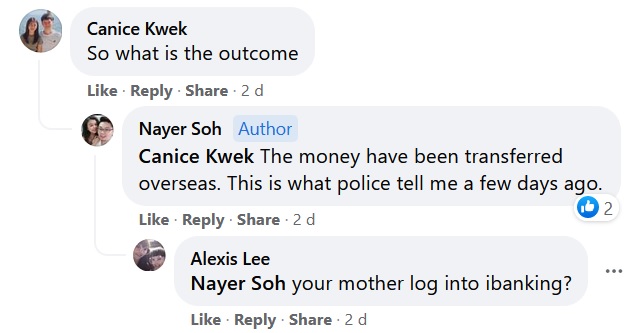 DBS will most likely not respond
Comments replied that OCBC's payout was out of goodwill, and that most likely DBS will not be giving any payouts.

Whether or not OCBC was pressurized to give the payouts because of the negative publicity, at least they did.
Difference in leadership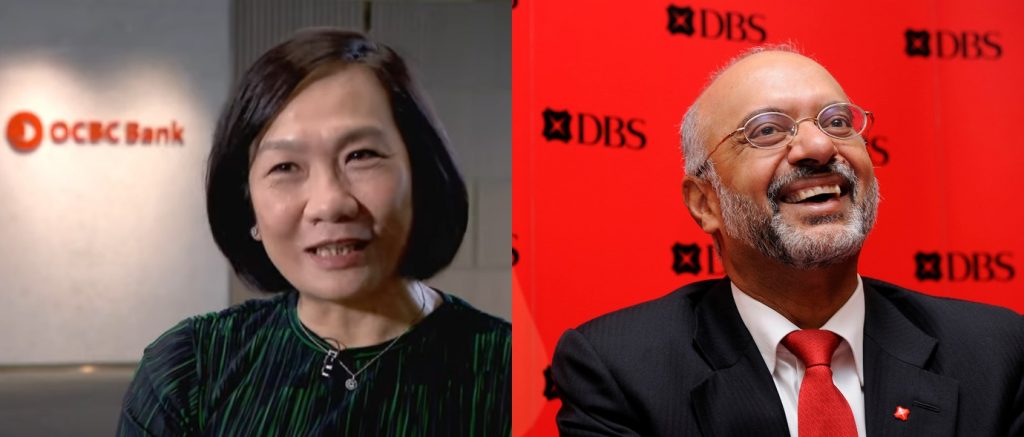 OCBC's CEO Helen Wong said that "I felt that we should help our customers" after finding out that most of them lost their life savings. On the other hand, DBS's CEO Piyush Gupta has remained silent on the scam issue.
Just last year, DBS' ibanking services were down for 3 whole days. Even then, Piyush Gupta didn't come out to apologise – Singapore's country head apologized instead.
Let's help the victims!
Hopefully, they will be forced to respond if the DBS scams are publicized more! The victims deserve a response from the bank that they trusted their life savings with!
Know of anyone else who fell victim to a similar scam? Share your story with us in the comment section below!