Wan Medical Clinic's owner, Jipson Quah, was recently arrested for offering fake vaccination statuses to the unvaccinated. According to Sin Min, one of the clients of Wan Medical Clinic is a teacher at Valour Primary School.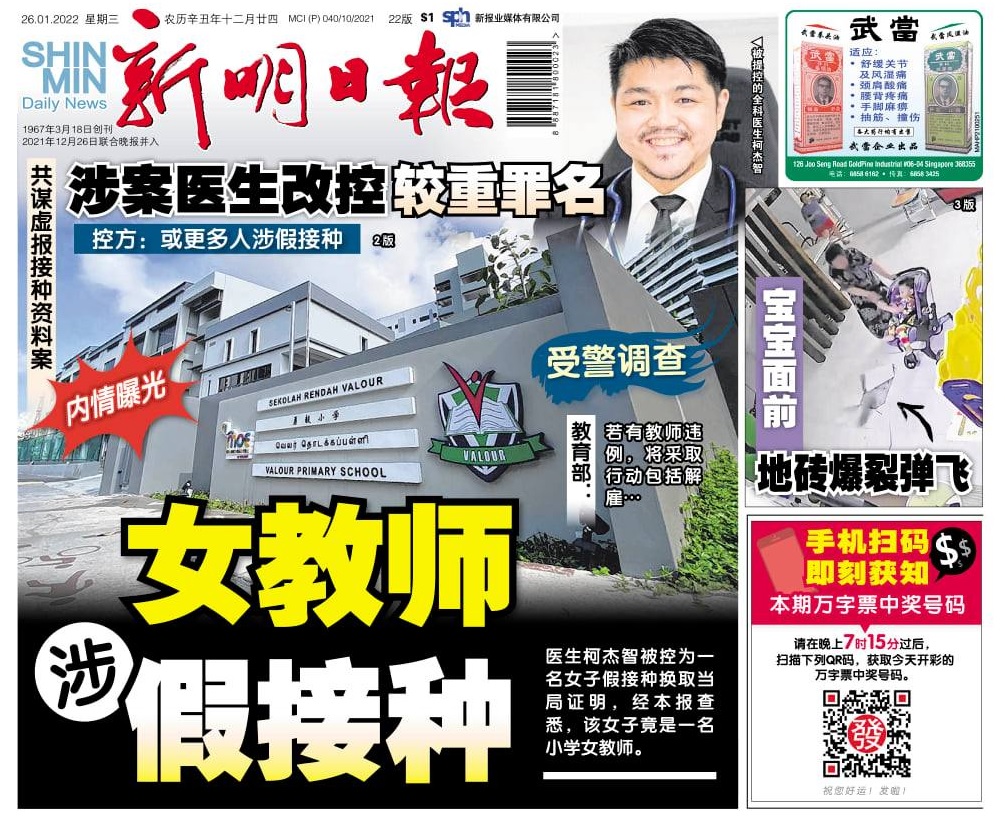 MOE requires teachers to be vaccinated
According to MOE, teachers face the risk of termination if they are guilty of falsifying information. After all, teachers shape our future generations, and we cannot have one who teaches our children to lie just to make their lives more convenient.
Despite knowing this, the teacher, Mehrajunnisha, went to Wan Medical Clinic to obtain a fake COVID vaccination certificate. At the Clinic, Jipson Quah falsely declared that she has taken SinoPharm when she hasn't.
The teacher took down her LinkedIn and Instagram profiles shortly after the news. The school has also removed the teacher's e-mail and details from their website.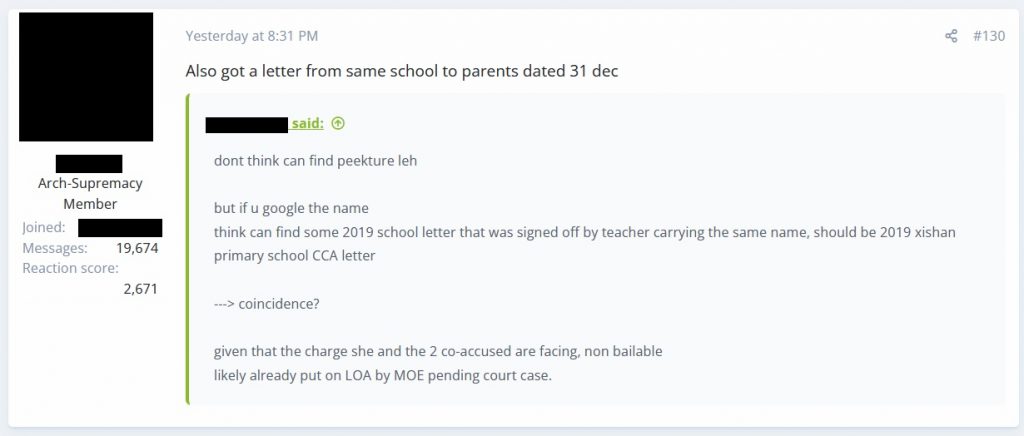 However, netters found records of a teacher with the same name having taught in other schools. In a December 2020 letter to parents by Xishan Primary School, they announced that a "Mdm Mehrajunnisha" is leaving the school.

There is also a separate letter in 2019 where the teacher introduced herself to the parents of the students in Xishan Primary School's Indian Dance CCA.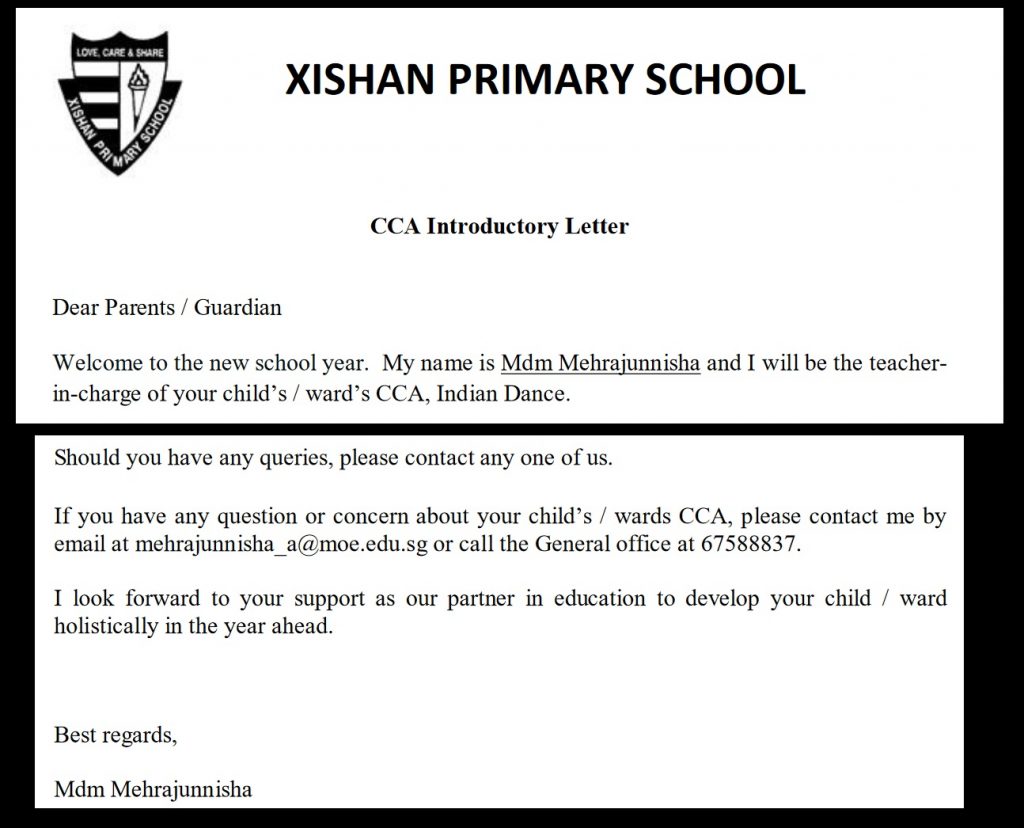 How many others are there?
MOH is probably going through the list of individuals who obtained their vaccination statuses from Wan Medical Clinic now.
Jipson Quah now faces an additional charge of conspiring with Thomas Chua (his clinic assistant) and Mehrajunnisha. The maximum penalty possible for false representation to MOH is a jail term of 20 years and a fine.
This is in addition to the charge against his clinic offering "remote" Antigen Rapid Test (ART) Pre-Event Testing for member's of Iris Koh's group, Healing the Divide.
Jipson Quah's case will return to court on 31 January.