Wan Medical Clinic is the most dodgy GP in Singapore. First of all, they offer fake vaccination statuses to the unvaccinated and help upload unverified negative ART test results. Next, they apparently had people leaving them 5 star reviews on google, praising the clinic for "going the extra mile".
It doesn't end there. Dr Muhammad Iqmal, who set up the clinic, shares that he was not paid his salary for almost a year after he handed over ownership to Dr Jipson Quah.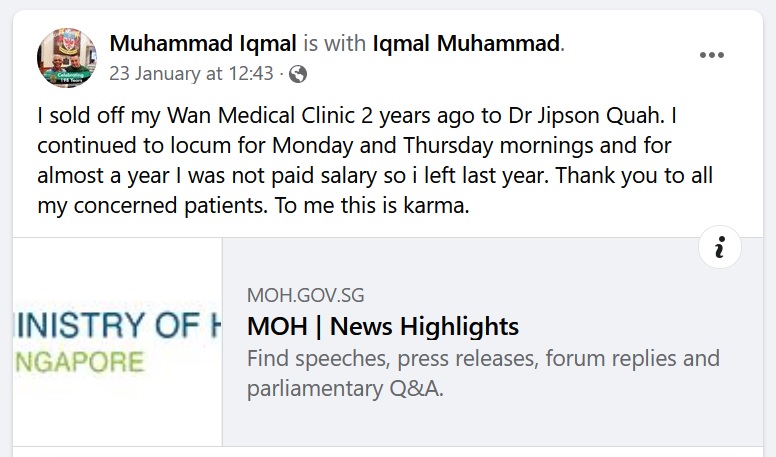 One year of salary unpaid
According to his Facebook post, Dr Muhammad Iqmal sold Wan Medical Clinic 2 years ago to Dr Jipson Quah. He continued to stand in on Monday and Thursday mornings for almost a year. He left when he wasn't paid any salary for his time.
Unfortunately he also clarified that he is unable to complain to MOM as there isn't any contractual records for his employment at that time.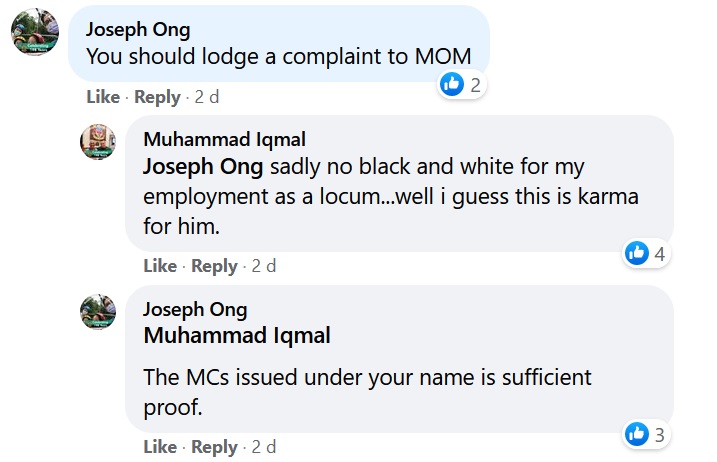 Dr Muhammad Iqmal is a good doctor
Netters left a lot of supportive comments on his post. Some of them saw Dr Iqmal when he was on locum duties, and were worried for him. Nonetheless, they are happy he isn't a part of the dodgy practice anymore.

So how much did Wan Medical Clinic charge for fake vaccine status?
Is Jipson Quah a crazy anti-vaxxer? Or is he just in it for the money? Or is he both? Either way, we can already tell that this is a very unethical doctor.
For money, Jipson Quah is willing to lie and cheat the system. He is also able to go to the extent of not paying his doctors, taking advantage of their loyalty to the clinic. He certainly goes the "extra mile" for the extra cash.