A 26-year-old FT u/brisingr95 from Mumbai asked on subreddit r/askSingapore for advice about moving to Singapore. He shared that he will be getting paid roughly $6000 a month here, and his office is "close to Robinson road". He wanted to know more about rental.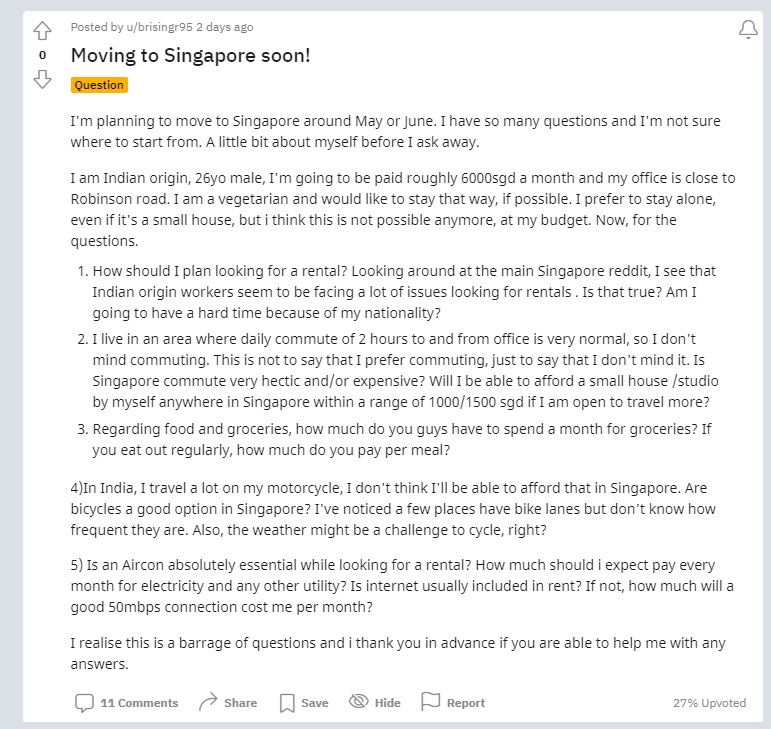 He's coming here "around May or June".
Why do we need a 26-year-old FT?
IBs often like to argue that the government is bringing FTs in to supplement our workforce. They say that Singaporeans are less qualified in certain fields, and so we need people from overseas.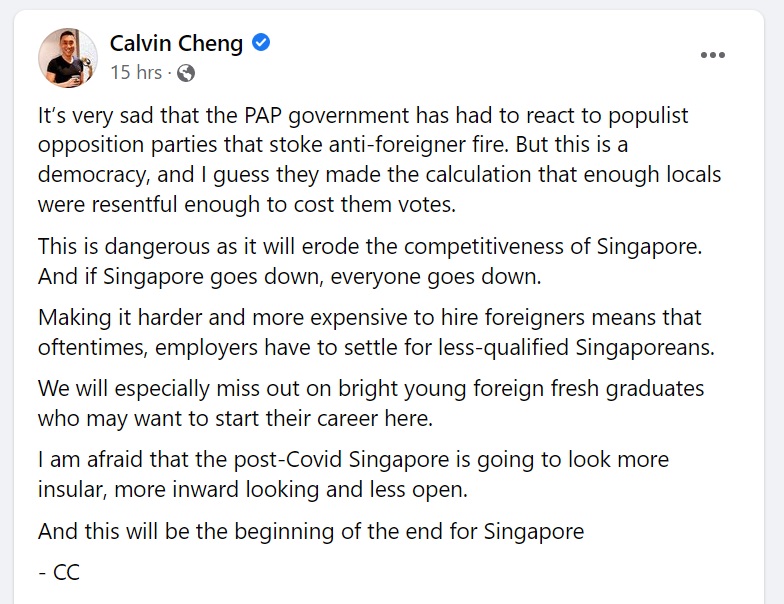 How are these IBs going to explain the 26-year-old that just got hired for a $6000/month job then? Surely it is impossible for a 26-year-old to have any more experience than a local graduate.
Also, if he was really so talented that we can't find a local to do his job, he wouldn't have asked these superficial questions. If he was that smart he would search google and find out most of the answers already.
If his family were so rich that we need their money here, he wouldn't have asked so many money-related questions. He also wouldn't have had a budget.
So what exactly is he contributing to us?
The PAP is hiding things about FTs from us!
This netter just about sums it up. Either we are being cheated by our own government's propaganda about CECA and FTs, or our education is really falling behind. Falling so behind that we can't win a 26-year-old from India.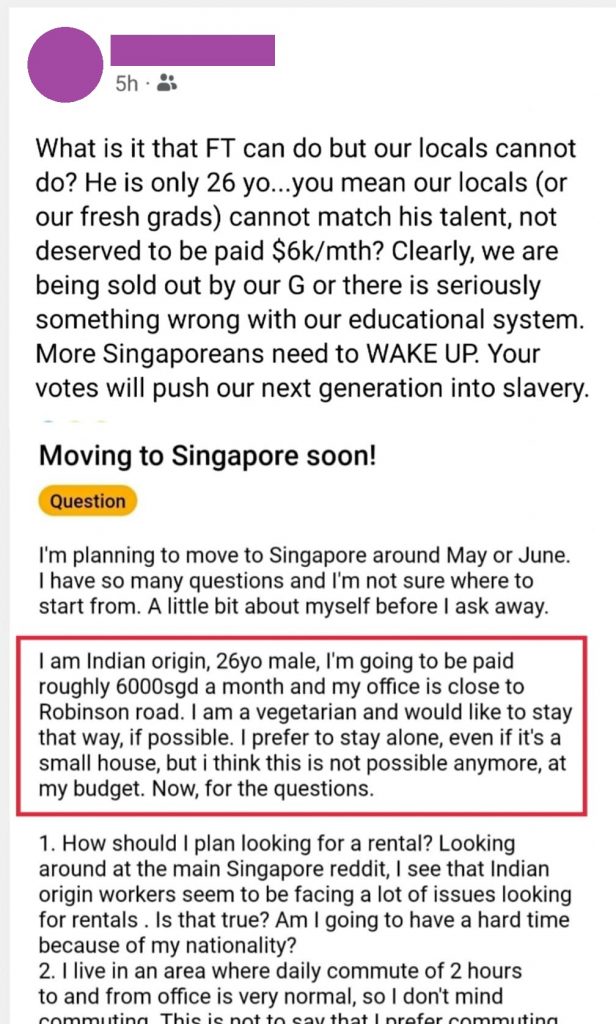 Also, this 26-year-old is not someone we want here.
Just simply going through u/brisingr95's Reddit profile we can see glimpses of his character. For example –
He is a sexist who looks down on women. Look at this complaint of his where he griped about having to give out "fake, forced wishes" to women who are doing well, and said that he was "internally cursing" at those who don't help at home. Er, so women cannot be career driven? And if people really doing well why must you fake wishes?
He makes fun of obesity. Look at this comment below.
Maybe his employer should look into it.