A group of Singaporeans went on a 3D2N trip to JB. Most of the group went on Friday morning by bus, but 2 friends rented a car and joined later that evening.
JB Customs Officer "Forgets" to Stamp Their Passport
The 2 friends cleared the Woodlands checkpoint, but ran into some issues with their Touch n Go card at the JB checkpoint (it was their first time travelling into Malaysia by car). The officer held onto their passports and directed them to sort it out at a toll office. When that was done, the friends forgot to check if their passports had been stamped.
"While they obviously should have checked, I believe that this genuinely slipped their mind amidst the chaos and confusion."
When the group returned to Singapore in the same rented car, the officers took the group in for questioning as 2 passports lacked a stamp. According to the netter, the officers were "very hostile and intimidating", constantly repeating the statute on maximum penalties.
"They also pulled one of us (who was a Malaysian aside) and kept communicating in Malay while not really explaining the situation to the rest of us, and repeatedly emphasized the gravity of the offence, the 14 day maximum detention period etc. They seemed very insistent on detaining my friends, even though my friends tried very hard to explain their case and even offered proof of entry via the causeway on their driver's app etc."
As of 6 June, the individuals are still being detained and remain uncontactable. The rest of the group has returned to Singapore via bus.
"We've tried calling a few lines eg the High Commission but this all happened after office hours so we couldn't get a hold of most of them. I'm worried sick for my friends especially as I'm unfamiliar with the conditions of the detention center and how they're being treated."
Source: Reddit
According to other netters, this happens frequently.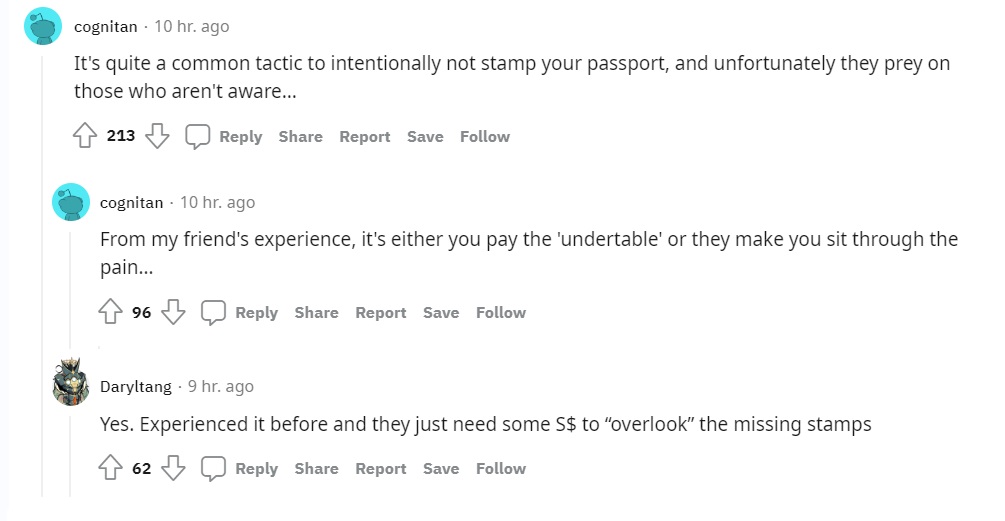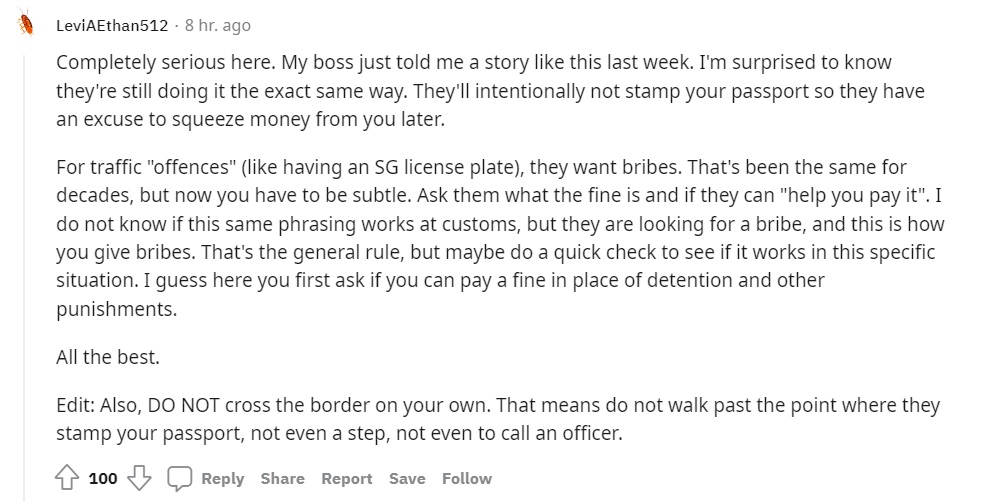 If you are entering JB, don't forget to check that your passports have been stamped before driving off. So many cases recently, seems like they are trying to make up for the lack of tourists in the past 2 years.