Singapore's ambassador-at-large, Professor Tommy Koh, says that he is "very unhappy" with the lack of Malays amongst the Ministry of Foreign Affairs's undergraduate interns.
"I was very happy to see so many women in the group but very unhappy that there were no Malays. The Singapore foreign service should be a microcosm of Singapore and we need more Malays in our service."

Professor Tommy Koh
The foreign affairs should be diverse!
The MFA deals with so many countries that cuts across language and ethnicity. So how can they hire such a homogeneous bunch? Like what most netters say, this is very unacceptable!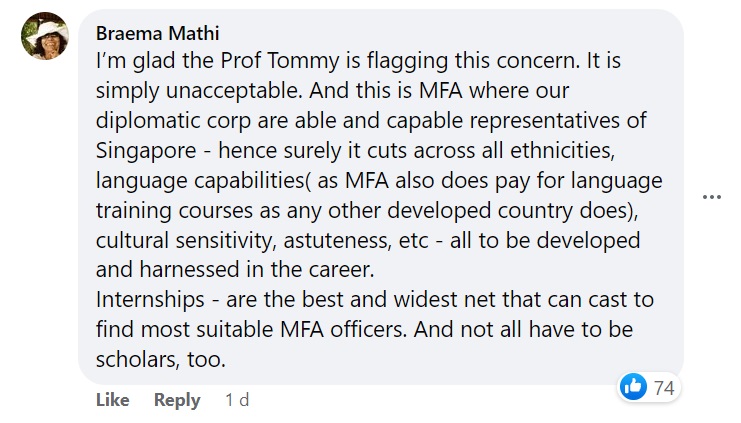 Hopefully this reminder from Prof Tommy Koh will nudge the MFA's recruitment team to look into their hiring practices!