On 1 August 2022, US House Speaker Nancy Pelosi touched down in Singapore at the head of a six-member US Congressional delegation. Singapore is her first stop on a long-planned "Asia Tour" covering four countries, the other three being Malaysia, South Korea and Japan.
Pelosi's diplomatic tour has received widespread international coverage and is at the centre of an escalation in geopolitical tensions between the US and China, due to heavy media speculation that Pelosi will slot in a visit to Taiwan as part of her Asia Tour. Should Pelosi actually visit Taiwan, she would only be the second US House Speaker (the second most powerful position within the US presidential line of succession) to do so; Newt Gingrich was the first House Speaker to visit Taiwan in 1997.
China, US and the Taiwan Issue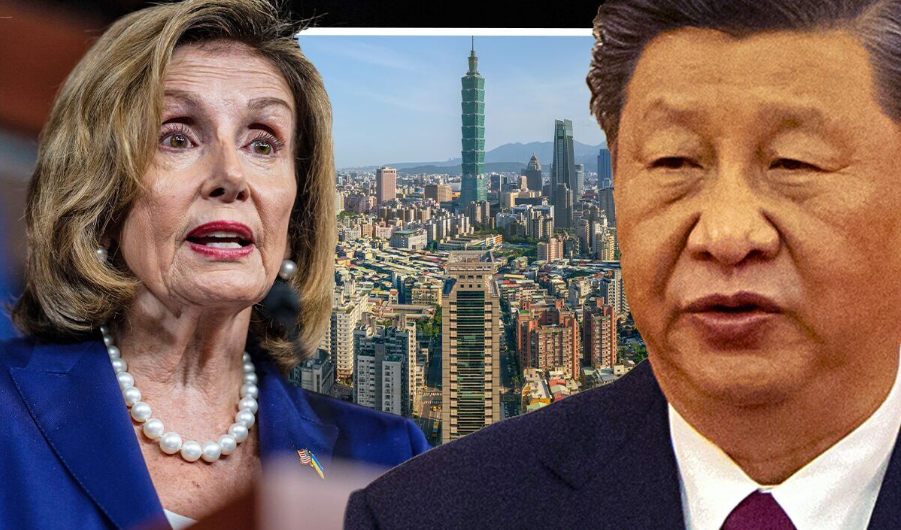 China has historically stridently opposed any visits to Taiwan by US politicians and top officials, viewing such visits as granting political and international legitimacy for the government of what it deems as a "renegade province". This is in direct conflict with US political sentiment, which has proven remarkably resilient and bipartisan in its support for Taiwan's existence and security.
Pelosi herself has had a long history of criticism against the Chinese Communist Party and expressing open support for Chinese pro democracy dissidents in regions such as Tibet and Hong Kong, and many view a potential visit to Taiwan by herself to be particularly desirable as a culminating achievement in her political career.
Owing to escalating rhetoric from China warning against any diplomatic visits to Taiwan by any US politician, Pelosi herself has not explicitly announced any visit to Taiwan by herself or her Congressional delegation in a bid to preserve strategic ambiguity. Her Asia tour is also tightly controlled with little to no media access beyond the pre-tour statement describing her visit's purpose as "discussing trade, the Covid-19 pandemic, climate change, security and democratic governance".
Update: Pelosi arrived in Taiwan on Thursday night (2 Aug 2022).
Combined Political and Military Posturing?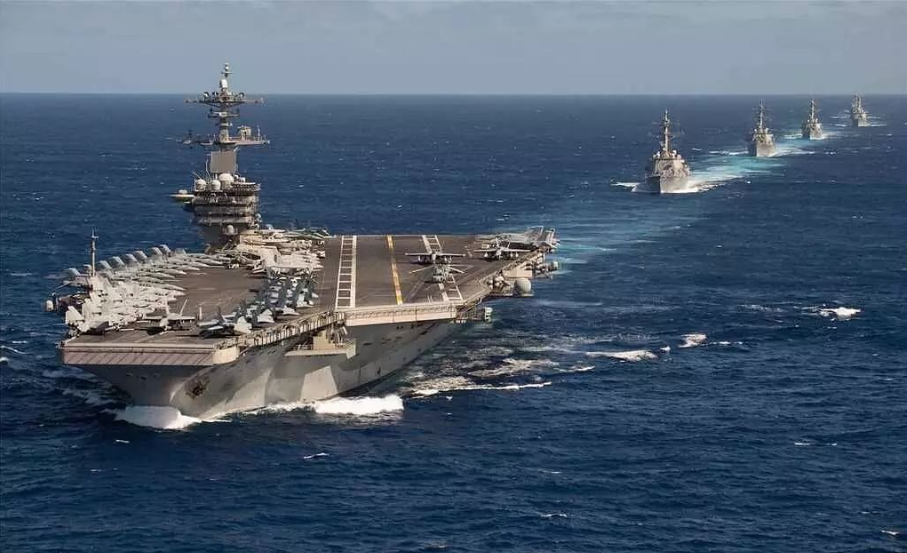 However, there have been anonymous comments from unnamed senior Taiwanese and US officials stating that Pelosi is expected to conduct a whistlestop visit and stay overnight in Taiwan on an unspecified date within the next few days.
More significantly, on 26 July (four days before Pelosi's arrival in Singapore), the US Navy's USS Ronald Reagan carrier strike group left Singapore after its first port visit to the country in 3 years and proceeded to the South China Sea for what was described as "routine naval patrol operations". Such a move is as much about showing US naval power in the region akin to previous naval maneouvres during previous Taiwan Straits crises as it is about the usual exercising of Freedom of Navigation by the US Navy in support of neutral and open access to disputed maritime territory by China in the South China Sea.
Pelosi's potential Taiwan visit and the Ronald Reagan carrier strike group's deployment to the South China Sea come at a politically sensitive time for China: 1 August 2022 is the 95th anniversary of the Chinese Army's founding.
US-Chinese Split: Rising Stakes in Asia
Ever since the Russo-Ukrainian War broke out in February 2022, the US has been re-energised in reaffirming and deepening its global engagements and existing alliances in an overt tilt back to the Cold War era of great power competition, influence, and power projection.
Contrary to some beliefs that the ongoing war in Eastern Europe has resulted in US foreign policy focus being shifted away once again from the Asia-Pacific geopolitical theatre, the Russo-Ukrainian War has instead stoked fresh concerns about a similar war of aggression breaking out between Mainland China and Taiwan in a copycat move of Russia's war in Ukraine.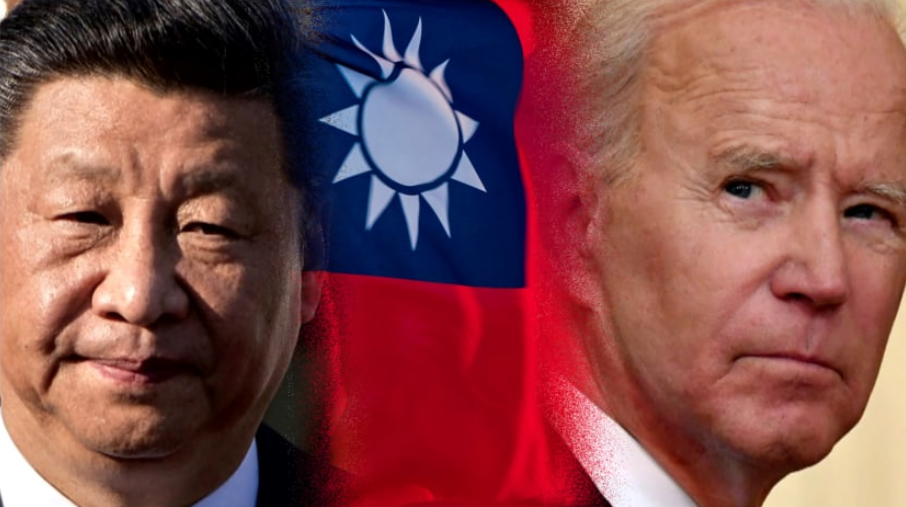 It is this rising concern and the need to be seen as not only maintaining a presence, but actively engaging and shoring up regional alliances in the Asia-Pacific theatre, that has driven the US to undertake with more urgency diplomatic outreaches and military posturing with its Asia-Pacific allies and regional nonaligned countries in general.
With Chinese military sabre-rattling at an all-time high due to the upcoming 20th National Congress of the Chinese Communist Party and incumbent Chinese President/Paramount Leader Xi Jinping's seeking of an unprecedented third term of office in post-Mao CCP history, cross-straits tensions have been stoked to near boiling point as Xi has staked his political life on the oft-touted promises to claim more maritime territories in the South China Sea and reunify Taiwan with mainland China under CCP rule, both to be done by force if necessary.
The Significance of Pelosi's Visit: All about Geography and Militaries
It is into this turbulent geopolitical landscape that Nancy Pelosi and the US Congressional delegation is flying into, not just with a potential outright visit to Taiwan but with their entire Asia tour to the region.
Pelosi's diplomatic tour of Asia deliberately picked out four significant countries central to the US effort at containing Mainland China through military cooperation as well as economic and political influence rollback. Singapore and Malaysia's geographical position along the Straits of Singapore/Malacca are of paramount geopolitical and military significance to current US grand strategy of using distant blockades on commercial shipping carrying Chinese goods and energy imports as a pressure point to influence Beijing's risk analysis in any future conflict.
Japan and South Korea make up the Tripartite Alliance with the US, a military alliance that closely resembles NATO in Western Europe in terms of collective regional defence in Northeast Asia, as well as playing host to significant US military forces forward-deployed to give security reassurances not just to Japan and South Korea, but Taiwan as well.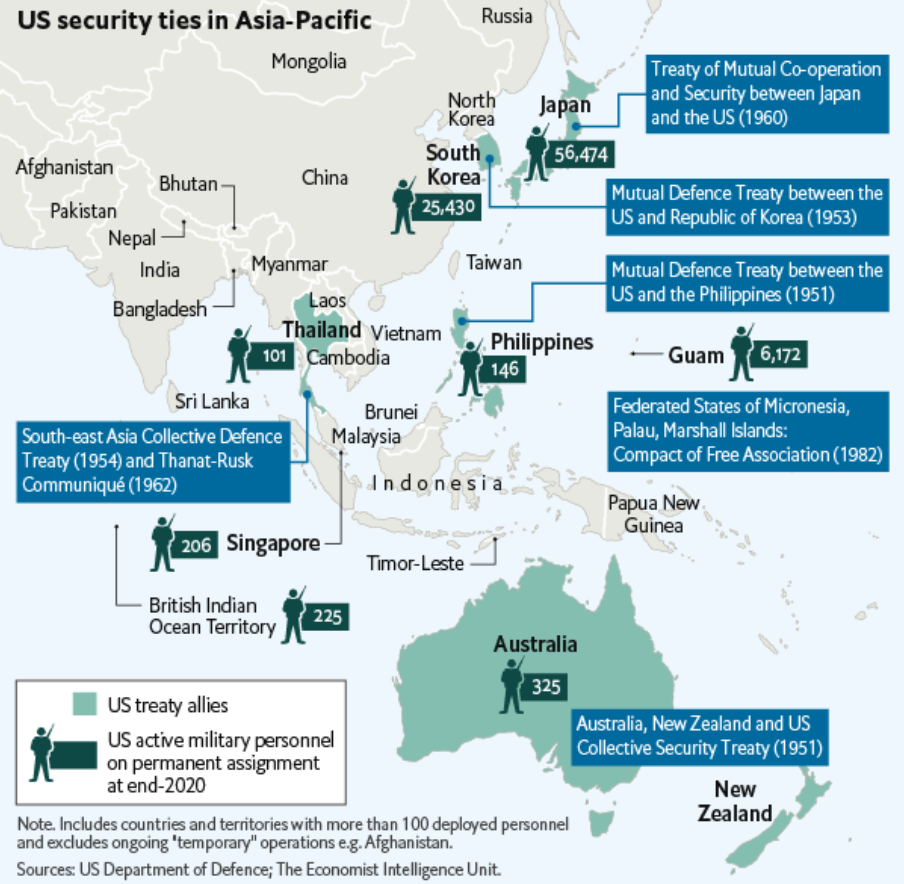 Pelosi's high-profile Asia tour starting with Singapore is the latest signal on the Asia-Pacific geopolitical\ stage of Singapore's importance as a de facto US military and political ally to its power struggle with China in the region.
Pelosi would be the fourth high-profile US official to visit Singapore in the past two years; US Vice-President Kamala Harris, Secretary of Defence Lloyd Austin III, and Secretary of Commerce Gina Raimondo have all visited the country since August 2021.
Few countries in the Asia-Pacific have played host to so many high-ranking US politicians, which speaks volumes about Singapore's geopolitical alignment and friendly ties with the world's topmost superpower.
Singapore's Role in Strategic Ambiguity for US Messaging
Pelosi choosing to begin her Asia tour in Singapore also shows a certain level of strategic pre-planning and political cushioning for what is already seen as a high-profile, potentially diplomatically sensitive trip when the prospect of a whistlestop visit to Taiwan is factored in.
US military officials have already stated before Pelosi's departure from the US that all efforts will be made to safeguard the second-in-line to the US Presidential succession chain's visit to Asia in the face of Chinese threats that bordered close to outright aggressive military actions.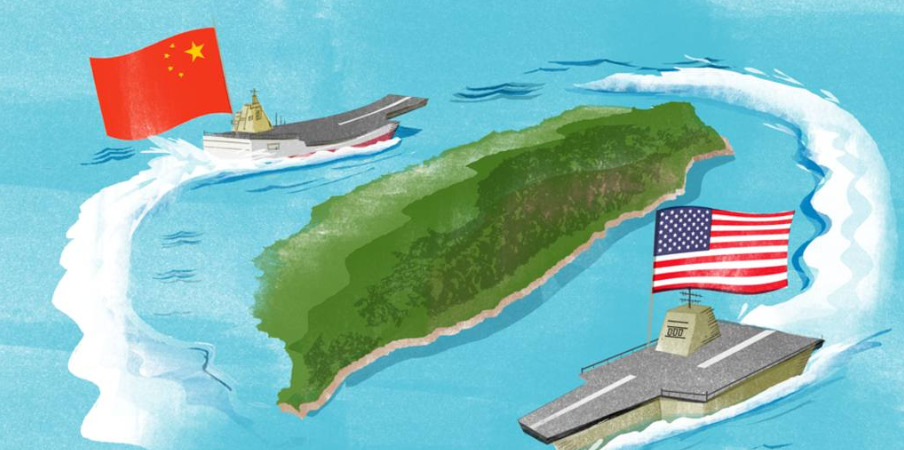 The fact that the USS Ronald Reagan carrier strike group was conveniently in Singapore for a port call and immediately deployed into the South China Sea mere days before Pelosi's arrival on 1 August provides a conveniently ambiguous show of force by the US Navy to safeguard Pelosi's Congressional delegation's flight over the South China Sea once she departs for South Korea and Japan from Singapore.
Should Pelosi choose to slot in her anticipated Taiwan whistlestop visit en route to South Korea and Japan from Singapore, it would be of marginally less provocative messaging to China to have her arrive from a country which at least pays lip service of publicly stating that it is not a US ally, than have her fly in from either South Korea or Japan which are full military allies of the US.
A Rapidly Shrinking Middle Ground: Perception Trumps Rhetoric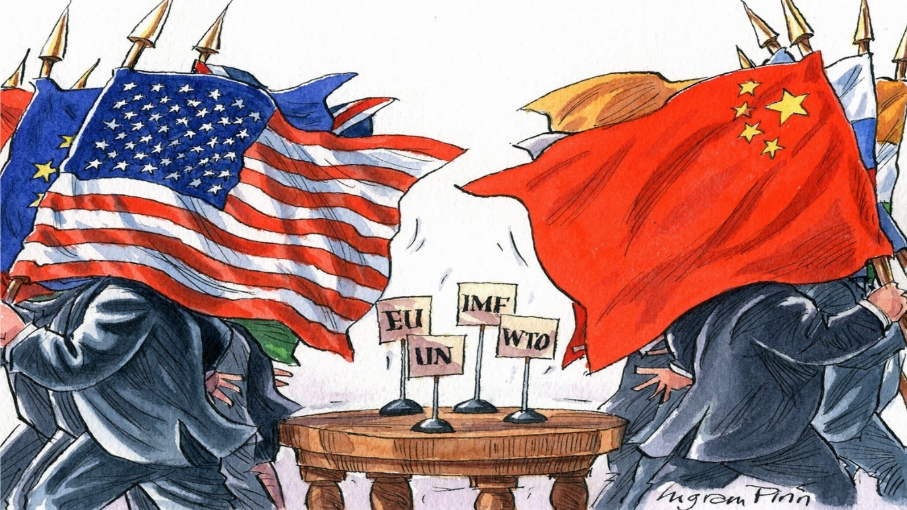 As the world begins a drawn-out recovery and reckoning with global security and economic conflicts in the wake of the Covid-19 pandemic, the international geopolitical landscape is rapidly shedding all veneers of peaceful economic globalisation and aspirations for relatively borderless and peaceful politics.
As the world returns to a previous era of great power competition, geopolitical blocs, and military escalations/conflicts, Singapore will increasingly find itself having to choose sides and give up strategic ambiguity in pragmatic nonalignment.
Visits like Pelosi's to Singapore are a strong signal of the country's value in regional geopolitics and to the US, but will also increasingly cement Singapore's de facto slide into outright alignment and possibly future alliance with the US.
A common saying holds that "offence is taken, not given"; except in these circumstances, it is not offence but perception that will be taken instead by China, in particular on Singapore's true political and military alignments regardless of its public diplomatic rhetoric. Whether this will safeguard Singapore's future security in the coming years remains to be seen.