By Kaya — Singapore's inflation soared to 7% year on year, owing to rising food and gas prices. This is the highest inflation in 14 years, and Singaporeans have felt the brunt of it.
In response, DPM Lawrence Wong announced a number of budget measures to help low-income Singaporeans deal with rising costs. This includes a S$300 cash GST voucher and a S$100 utility credit for all Singaporean households.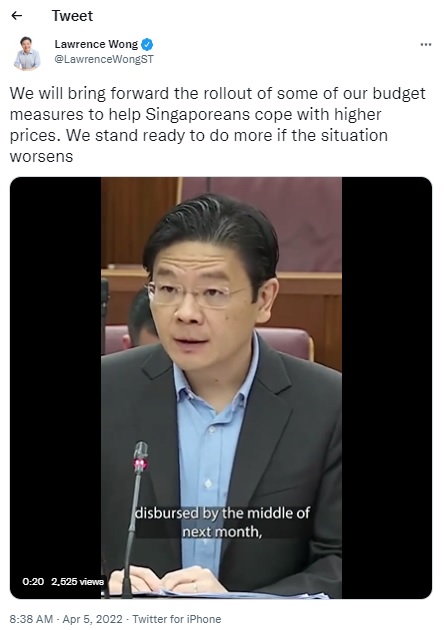 It is however not enough to help the affected Singaporeans.
According to DBS bank's research on 1.2 million users, at least four out of ten people experienced income growth that was not in line with inflation. Low-income households saw only 2.5% income growth, well below the 7% inflation rate.
DBS data also reveals public spending outpaced income growth, particularly in the low-income group, where spending was 13.8% higher than their income growth.
Moreover, Energy Market Authority (EMA) regulator announced an 8% increase in electricity rates from July 1, 2022, to September 30, 2022.
These cost of living increases are long term, while the government assistance is temporary.
Alongside the impending GST hike, do the assistance really help?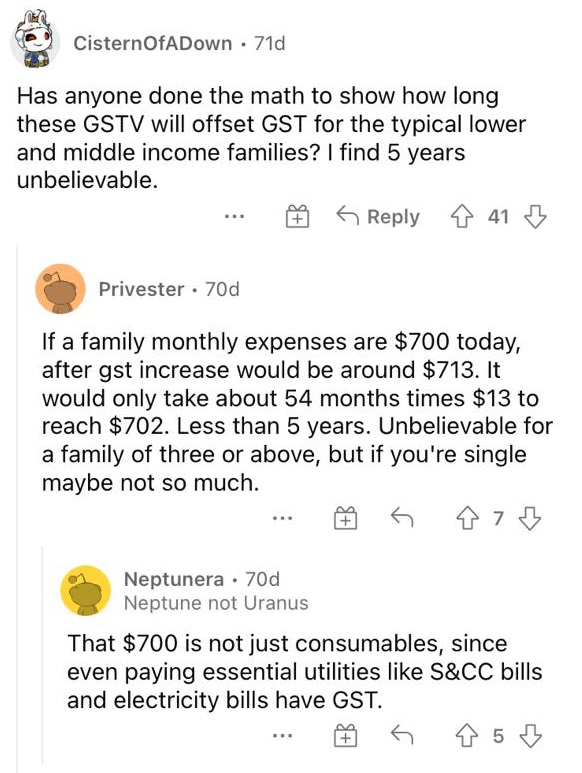 Moreover, cost of living increases also badly affects the middle income who receive even less assistance. Will our middle income become low income in time to come?

The government's solutions are not enough to help Singaporeans in the long run, and they need to come up with better ways to protect their people from an impending recession!