[Contributed by Zen] On July 6, Luke Levy, who graduated with a bachelor's degree in geography from the National University of Singapore (NUS), pulled out a note from his graduation gown which read, "Abolish the death penalty. No to state murder. End poverty, not life. Blood on your hands", holding it as he walked to accept his scroll.
To Luke, this is about making a stand against state violence because it unjustly kills the poor, and he is right! Every criminal has their own story and we should hear them out instead of just killing them!

NUS shouldn't have censored this!
Luke's protest was censored by NUS, which took down the live recording only to re-upload the two-hour clip minus his time on the stage. They also blurred out his sign in a photograph that Luke paid for.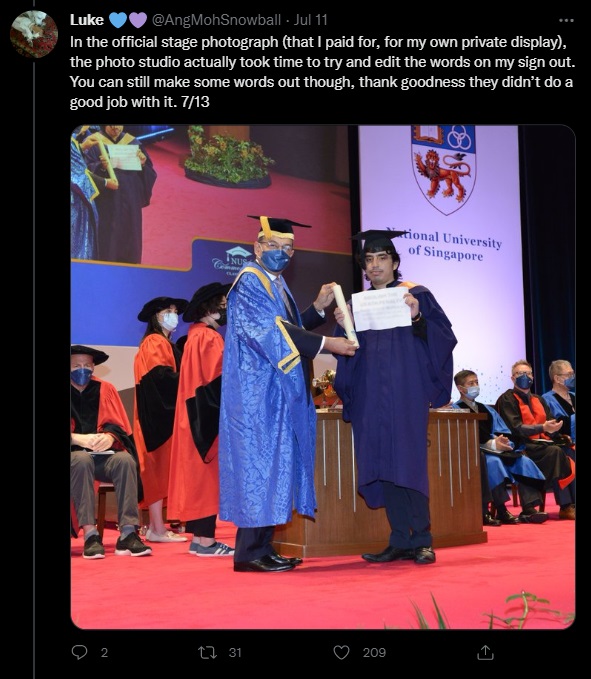 This is extremely disappointing! Is NUS trying to hide the fact that their students want to fight for other people? They should be praising Luke, instead of trying to silence him!
What's more, they had a speaker at the ceremony who said "don't be afraid to use your voice". This is extremely contradicting.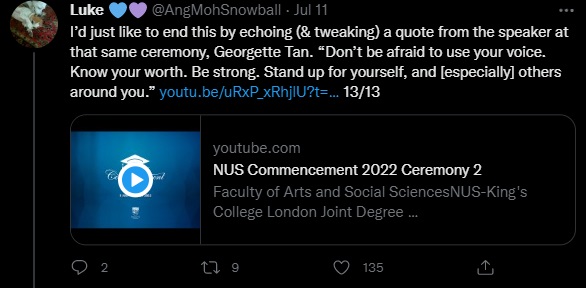 NUS shouldn't be selective with activism.
Activism is lending a voice to the unheard. As much as you fight for shelter animals, you should also fight for criminals who are not given a second chance. As much as you celebrate love at pride, you should also celebrate love for mankind in general. There will also never be a "right" time and space for activism. By keeping it to Hong Lim Park, we are constraining the audience of activism to those who already believe in its cause anyway.
It is about bringing the knowledge to everyone else, especially those who may not have thought about it at all. These include students, who will one day become decision makers. Parents, who may already hold the power to make a change. And all Singaporeans, who should hold the ultimate power when it comes to state decisions!
This is why those fighting against the death penalty have also been making themselves heard at other events around Singapore.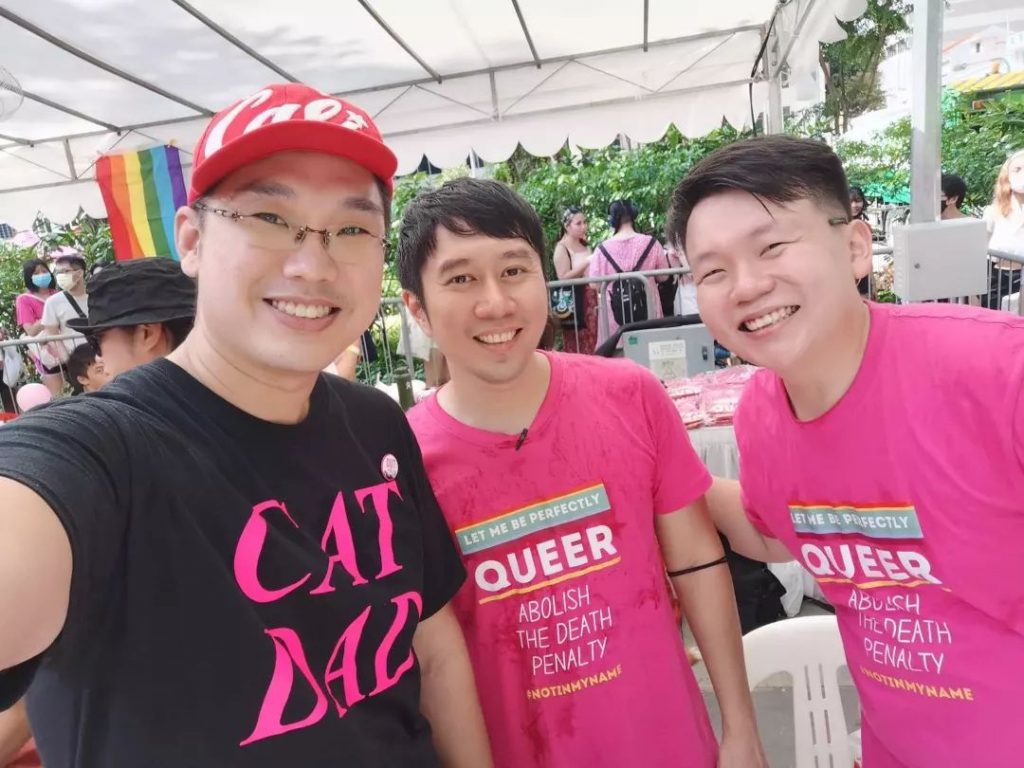 This is the best way to spread the message, and NUS shouldn't have stepped in. I am very disappointed at what NUS chose to do, they could have just ignored it, but no, they had to censor it out.