The recent election of Mr. Rishi Sunak as the first Indian UK Prime Minister has sparked a new debate in Singapore. With the rise of a non-White politician in the UK to the office of PM, why can't Singapore, ethnically inclusive and diverse country, have a non-Chinese PM too?
According to then Finance Minister Mr. Heng Swee Keat in 2019, Singaporeans are not quite ready for a Non-Chinese Prime Minister to lead the country.
"My own experience in walking the ground, in working with different people from all walks of life, is that the views — if you go by age and by life experience — would be very different," 

Heng Swee Keat
But times have changed. Are Singaporeans really unable to accept a PM of a minority race, or is it the PAP itself who is unwilling to elect a non-Chinese secretary-general?
If Singapore wants to uphold values like inclusivity and diversity, it ought to re-examine its stance on the issue.
Even former ambassador to the UN Professor Tommy Koh called Rishi Sunak's election a miracle. In a Facebook post, he said he did not expect UK would be ready for an Indian PM before Singapore is ready and asked Singaporeans to "reflect on this irony".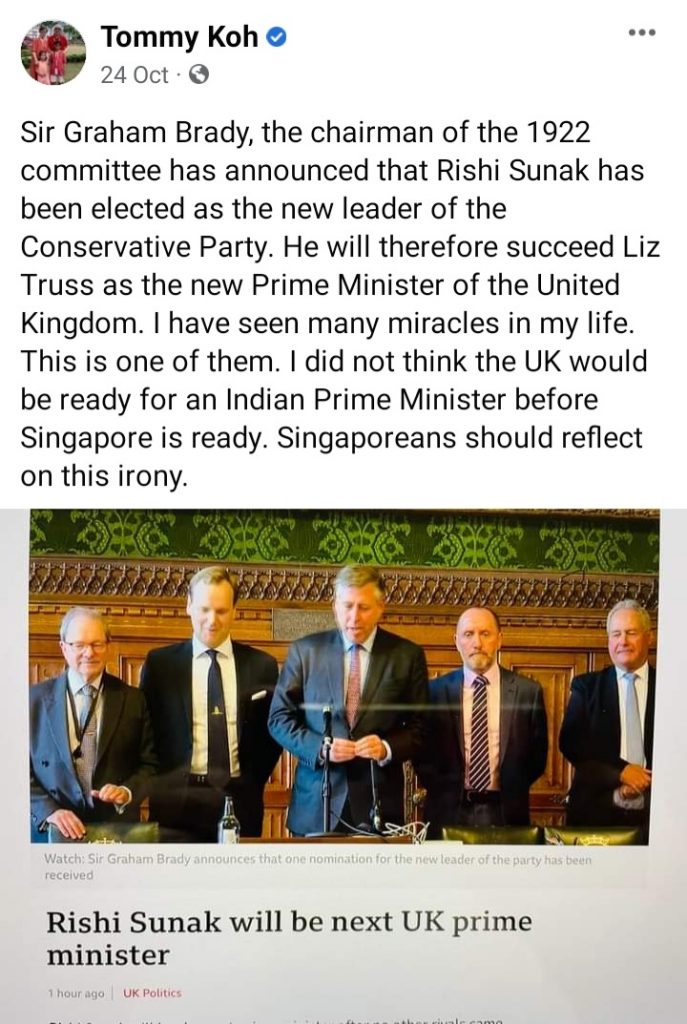 There is in fact already a Singaporean Indian politician who is widely popular among the people – Tharman Shanmugaratnam's popularity clearly portrays the people's preference regarding the election of a new, non-Chinese Prime Minister.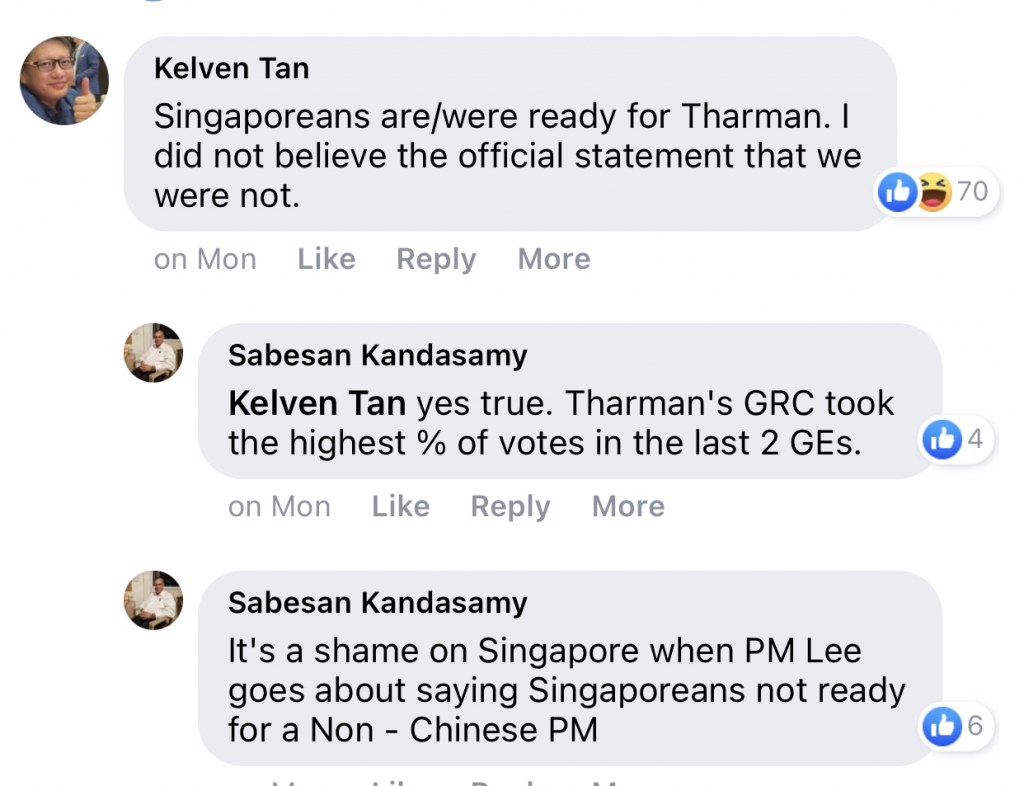 Singaporeans have firmly expressed their approval regarding the possibility of a non-Chinese PM.
Perhaps it is not so much the question of whether the people are ready for a non-Chinese PM but whether the PAP is.