Gaurav Keerthi was born in India. When he was 10 years old, he came to Singapore, went to local schools and made friends here. He was happy and felt welcomed. He wanted to show his gratitude by doing his part for the nation even though he was a foreigner.
He had already secured a place at Stanford University but chose to defer his studies as there was something about the military that called to him. He persevered to become an overseas SAF scholar and finally got it.
"As the first Indian SAF scholar, there was a lot of pressure, and I also wanted to be a good role model to the generations of minorities after me. I tried my best, and I hope I did right by them too. I am grateful for the ones who took a chance on me by giving me that scholarship opportunity as a skinny young Indian kid."
Gaurav Keerthi served for 25 years and is an Air Force Brigadier General. The experience not only made him physically healthier but gave him a purpose to believe in. He takes pride in wearing the uniform and to always do the right thing regardless of how difficult things may be. Today, he has Singapore citizenship.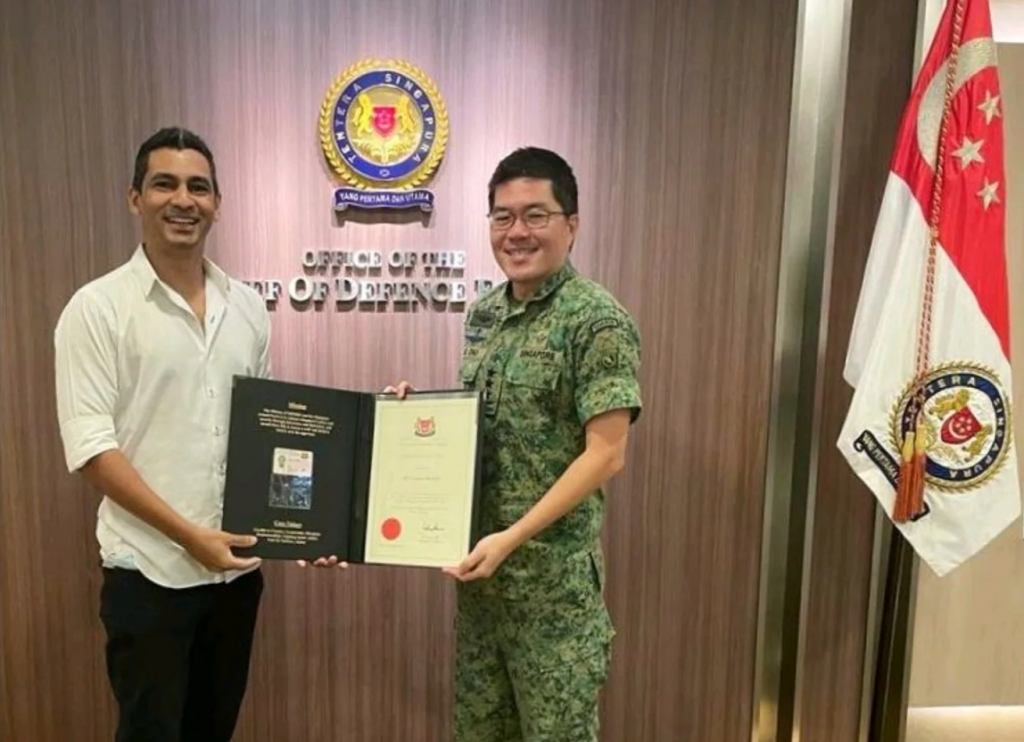 He is thankful for his unexpected time in service.
"I am most grateful to those who served with me and trusted in my leadership, even though there were many times when I learned more from them than they gained from me."
"There are many who still wear uniform to work, and I am grateful to them for wearing it proudly and with dignity, so that Singaporeans largely still respect it. Keep up the great work!"