There was an accident between a car and a Tower Transit bus at the junction of Woodlands Avenue 9 & Woodlands Avenue 4 on 1 September. Two people died. The 32-year-old man driving the car died at the scene. One of the bus passengers, a 53-year-old woman, subsequently died in hospital.
Two days later, TikTok @ummifiqriya, allegedly a cousin of the driver, asked the public to refrain from making assumptions about the incident. They also revealed that the driver has a history of seizures.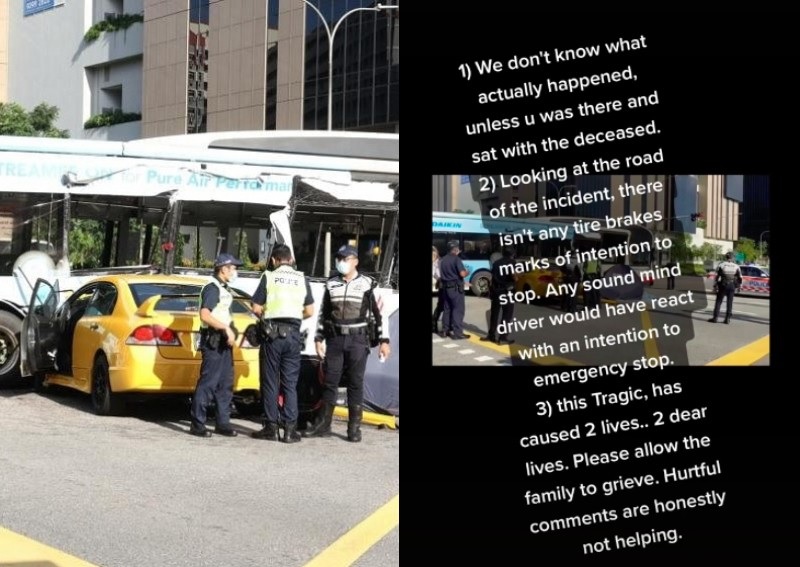 Why was the history of the driver's seizures not reported to the traffic police to suspend the driver's license?
Reform Party member Kenneth Jeyaretnam questions the lack of correspondence between MOH and the traffic police. Nobody with recent history of seizures should be driving, for their own safety and for others on the road. Why is there no system in place for doctors to update the traffic police of such individuals?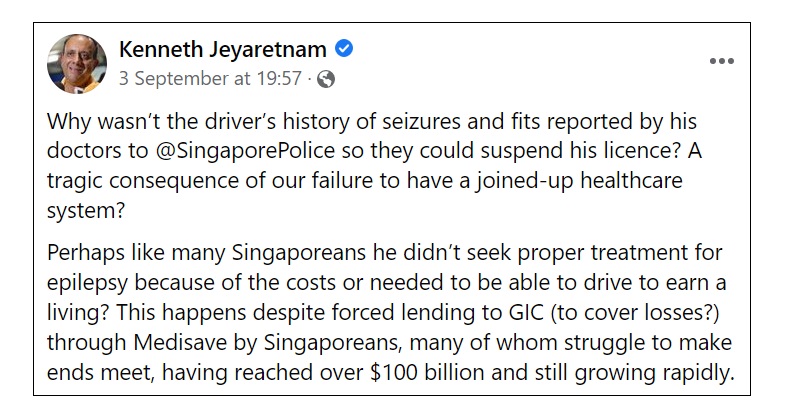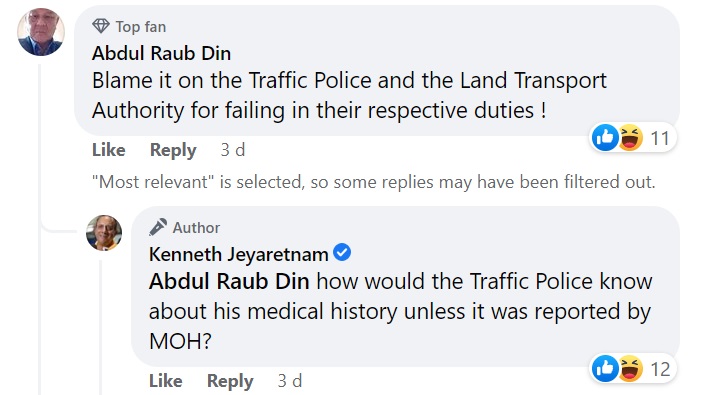 Responding to Singaporeans complaining about being redirected from one ministry/government agency to another, the government came up with the OneService portal as a one-stop platform. What is the use of such a portal if the government agencies and ministries don't work together?
To prevent more of such accidents from happening, they better start working together now!