In a debate on subreddit r/SingaporeRaw, netters discuss whether non-Muslims should be required to pay extra for company gatherings to cater to their Muslim colleagues' halal requirements. Apparently the author of the post had to pay extra to "halalfy" a restaurant for their company's D&D.

Most netters call out the author for being racist
Some question why the company didn't opt for a Halal restaurant to host their D&D instead. Alternatively, the company could have sourced for an external caterer for Halal food.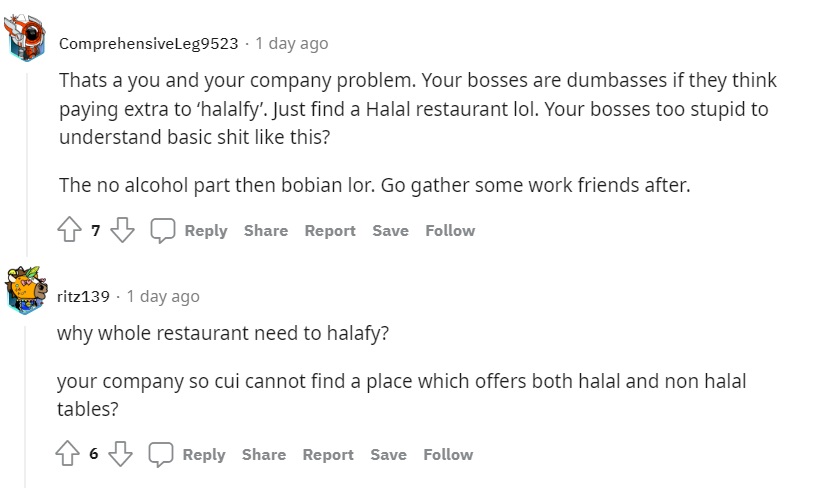 In response, the author shared that it will be a logistical nightmare. If they were to cater food from a Halal restaurant just to be brought in for their Muslim colleagues, it will look like unfair treatment as Muslims eat packed food while non-Muslims enjoy fresh food. Moreover, it is also up to the restaurants if they want to accept outside food in their premises.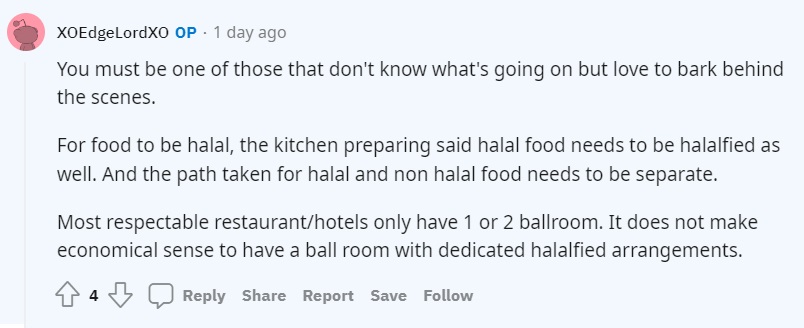 Others say that the author should have been more compromising. However, the author believes that having no alcohol is already a big compromise.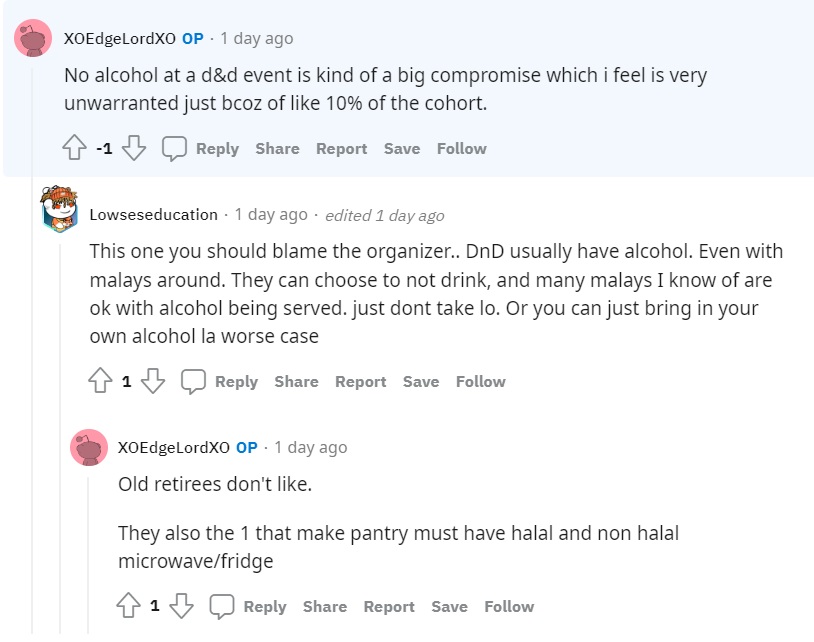 What do you think?
There are many questions to ask here. Should restaurants be charging a premium to "halalfy" their food? What else could the author or their company have done? Is the author being racist?
Leave your comments below.