There are Singaporeans who are always looking for ways to improve our society. Who says that we only know how to complain? One example would be our MRT map, which has been redesigned a few times with ideas from Singaporeans online. The latest being a netter (on Reddit, u/catcourtesy) who added transfer timings which will help travelers time their commute more accurately.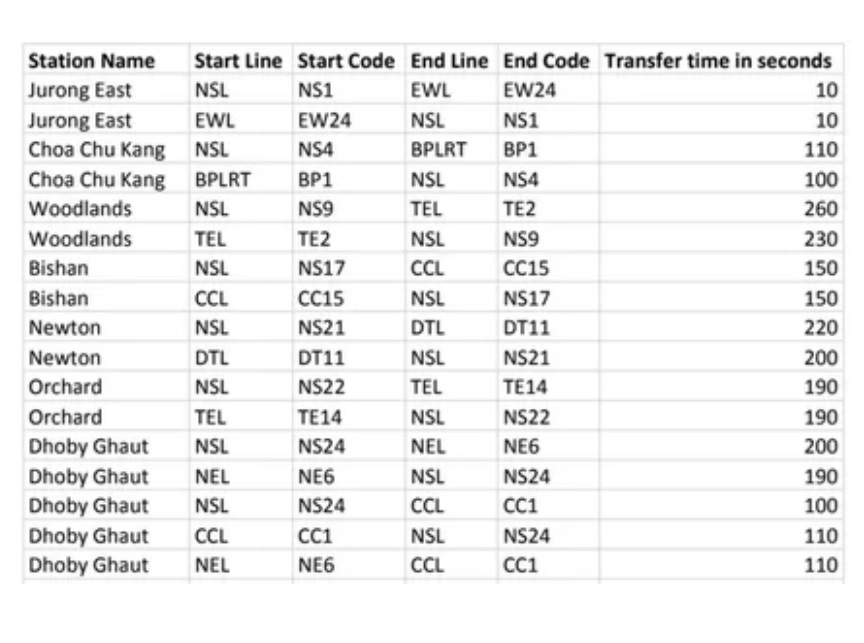 The netizen also explained how they arrived at these timings. These were the rules they followed:
Start from the middle platform door of the starting MRT line.
Walk the quickest route to the destination MRT line, at normal walking pace.
Use only escalators and travellators. No walking on the escalator but walk normally on the travellator. Stairs are used only for transfers with BPLRT.
Walk without any crowd slowing down the transfer.
Stop the timer when arriving at any platform door of the destination line.
Repeat the measurement in the opposite direction or to different platforms if it is a stacked interchange.
And they also left some fun facts. Did you know that the slowest station to transfer at is Tampines, followed by Marina Bay. According to the netter, "the walk is pretty long and there are tons of escalators".
On behalf of commuters, thank you for doing this!