Earlier today, Mothership reports that a man with down syndrome and his helper were forced to get off the bus. The man, Li Xi (22), is unable to wear a mask because his ears are deformed. Moreover, according to his mother, he also has autistic traits and is particular about wearing things on his face.
"Even when he was prescribed a pair of glasses, he would break it into half and throw it away. So a mask… noway. We tried, he'd pull it off."

Phyllis, Li Xi's mother.
To allow him to commute, Li Xi has a letter from MINDS training center that explains his condition.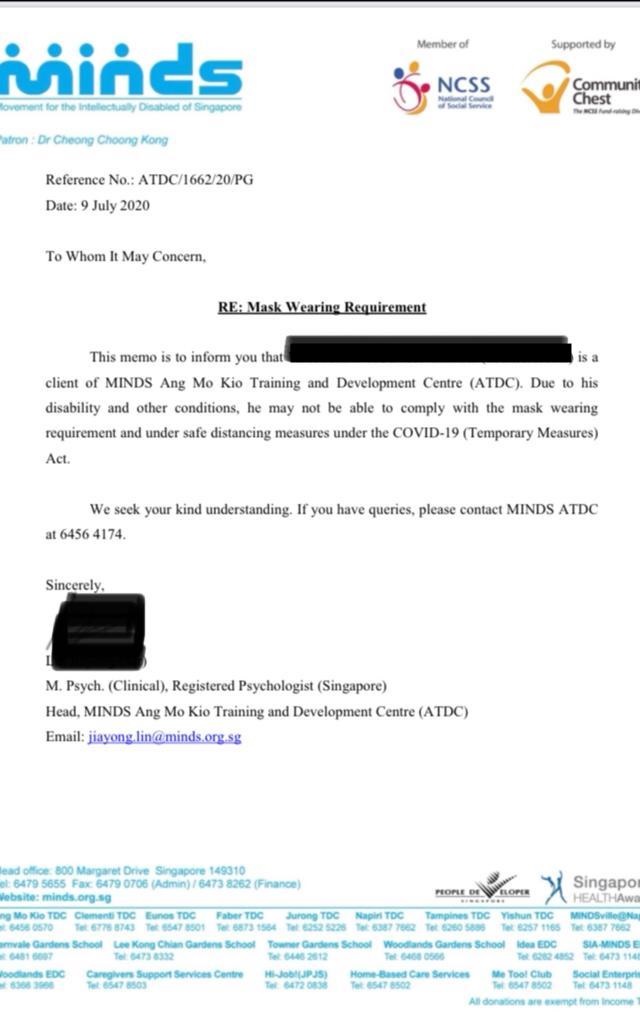 Unfortunately, the bus driver didn't understand the letter
"So my helper goes up the bus, and [the driver] says, wear mask, and she tried to explain that he can't wear a mask. But he says, no, you have to put on your mask. So she shows him the letter on her phone. But he says no no no, don't understand."

Phyllis
Even after the helper showed the letter to another female passenger who helped with translations, the driver refused to budge.
"He said, 'you got to go down, I cannot tahan already, cannot tahan.'"

Phyllis
Tower Transit apologized and offered a token of apology
That is after the mom lodged a report with them. However, this doesn't change the fact that this is not an isolated incident for Li Xi. This is despite him being non-verbal and having the common physical features of down syndrome. Wearing a lanyard by SG Enable has not helped with the situation either.
"While we have rules, common sense should prevail"
In a Facebook post from PSP member Jeffrey Khoo, he shared that he was saddened by this story. He also added that even if there are strict rules, common sense should prevail.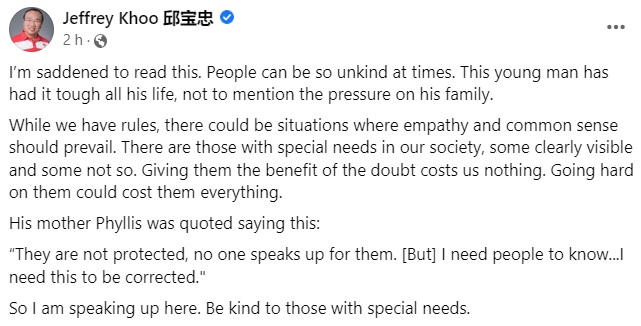 The bus driver should not have used such derogatory words either! Especially not after another kind passenger already helped to bridge the language barrier by translating the letter for him. The least he could have done is be understanding and kind.
Hopefully this incident will be a lesson for everyone to be more considerate of those with special needs around us!