A woman posted about her experience with a xenophobic neighbour. In the short Tiktok video, her neighbour said "stupid foreigners" as soon as she opened the door. The woman wrote:
This is what we've been dealing with the past years. Lol! And to think I grew up here.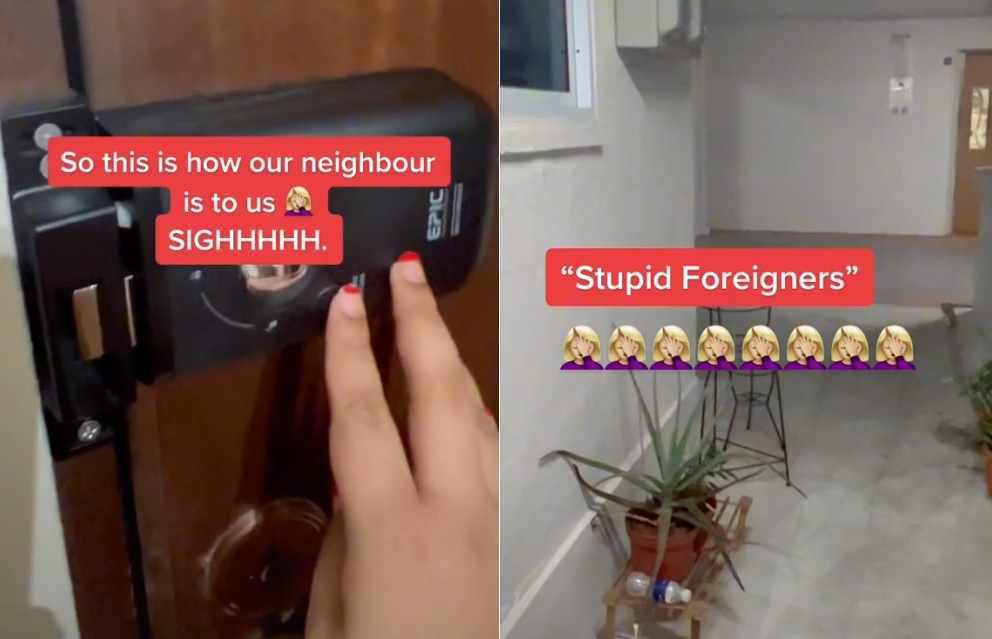 Her family moved into the flat more than 5 years ago and she thinks they did not do anything to provoke the neighbour. They were therefore baffled by the anti-foreigner treatment that has been going on for years.
Well there are other encounters before as well. Like she wasn't so happy that we have plants in front of our door steps. So she 'threatened' my dad that she would call our 'landlord' but my dad told her 'we own this house'.

Whenever she sees us, she'd try to shoo us away or even close the lift door quickly so we won't get in.
Although she posted the video, she said she was "not bothered" by her neighbour. Despite the negative encounters, she is thankful to have many good Singaporean friends and colleagues.
Why do we still see xenophobic behaviours like this? Is there anything the government or all of us can do to make things better?