By Zen — A heartbreaking video recorded at 22nd story of Blk 186 Boon Lay Avenue has been circulating online due to its horrifying content. A shocking scene follows as a boy getting out from an elevator following a cat suddenly picks it up and throws it on the balcony. 
Unfortunately, Panther – the community cat, who is at least 15 years old didn't survive due to the injuries it received.
A Criminal Mind At Such A Young Age
The video is disturbing and heartbreaking. The boy's actions are disgusting and actually very concerning. How can someone so young be intrinsically evil?
What's worse is that the child has not shown any remorse after the merciless act. He can definitely do this again. In fact, there have been at least 5 cat deaths in the building.
One resident confronted the child regarding this matter. Still, he denied it. After questioning more, he admitted to doing such act because he did not receive enough love and care from his parents.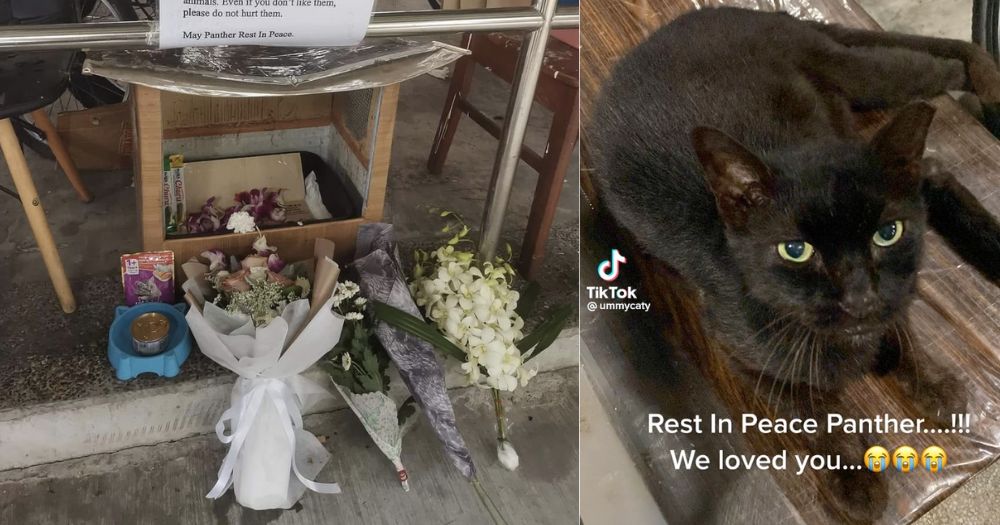 Doesn't matter his age, he should be held liable.
This child obviously understood what he was doing. He even looked at the camera before tossing the cat off the building. It is clear as day that this is an act of animal cruelty.
Many Singaporeans agree. The online petition for Panther's justice has already achieved over 60,000 signatures at this time.
This child should be punished. He also needs to undergo counseling. He has already done this many times, it is unreasonable to let a repeat offender go.
The only discussion we should be having is about whether his parents/guardians are also liable. After all, children learn from the people around them. We don't want a case of this same child attacking another living being, animal or human, and then blame it on not receiving enough love. Panther's death should mean something!