In Parliament on Wednesday (5 July), Leader of the House Indranee Rajah called out the Progress Singapore Party (PSP) and its secretary-general Leong Mun Wai for a video published on Facebook.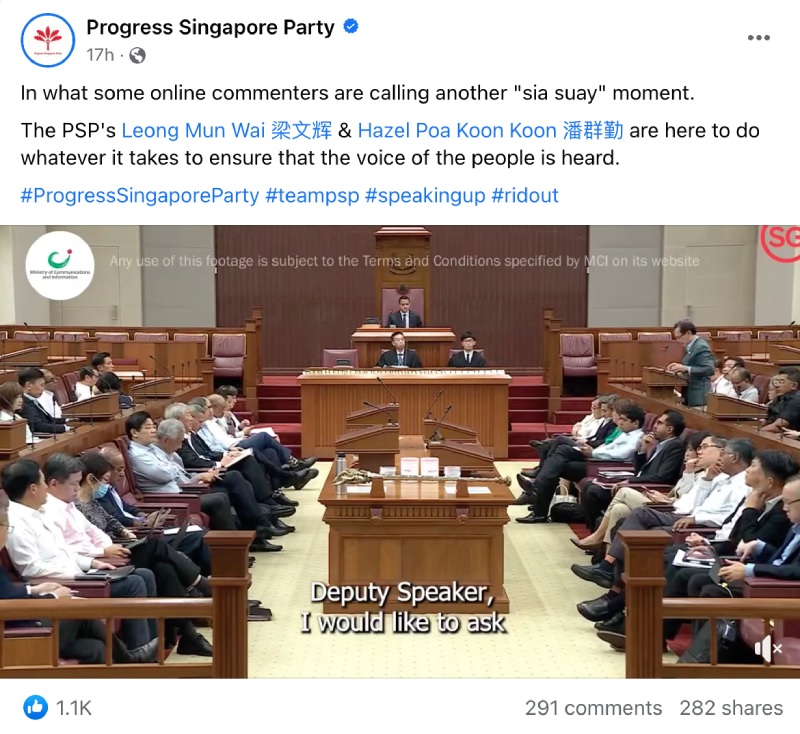 She referred to the exchange between Mr Leong and Deputy Speaker Christopher de Souza, where the former had urged the latter not to "end the debate early" due to its importance. She said it gives a false impression that the deputy speaker didn't allow a full discussion on the Ridout matter despite a plea from Mr Leong.
Indranee even asked Leong Mun Wai to confirm twice that the "sia suay" refers to himself. She also requested for an apology and the removal of the video by tomorrow (6 July). The video has since been removed from PSP's page, but here is another version of it:
What was wrong with PSP's video? PAP does the exact same thing!
Look at all the pro-PAP videos circulating online? They also cherry pick portions where the PAPigs think they do well in (for example, Shanmugam saying don't attack my son) and then show opposition in the bad light.
This should be a fair game.