A video of the speaker of parliament Tan Chuan Jin muttering "f-cking populist" as Workers' Party MP Jamus Lim concluded his speech is now going viral. The video was recorded during the 17 April 2023 parliamentary sitting.
In his address, Jamus Lim emphasized the need for an official poverty line in Singapore. He criticized the current system of varying benchmarks as confusing and inefficient in identifying and aiding the economically vulnerable. He also argued for an expanded definition of "basic needs" to include smartphones, holidays, and cultural gifts that are crucial for mental health.
The speaker has since issued an apology.
At the start, many PAP supporters were denying the fact that the speaker may have made such a statement. They claimed that people may have edited the videos. However, their claims were put to rest when Tan Chuan Jin made a Facebook post apologizing for his words.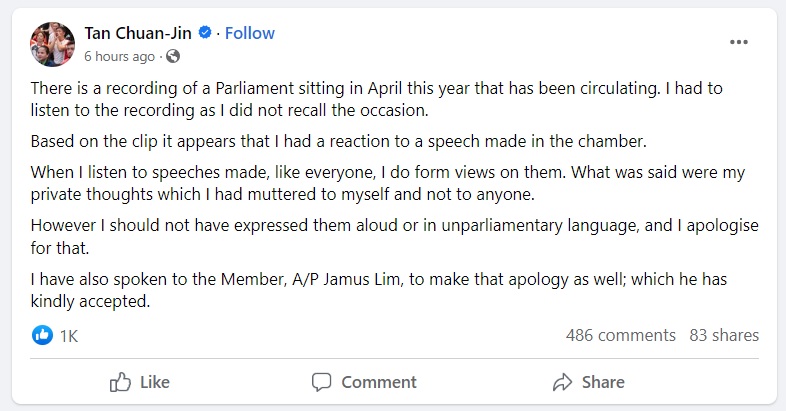 Who heard it first?
It was first shared by a Reddit user u/kwerifer in response to a post commenting about Tan Chuan Jin's biased responses at the Ridout Rd parliamentary seating.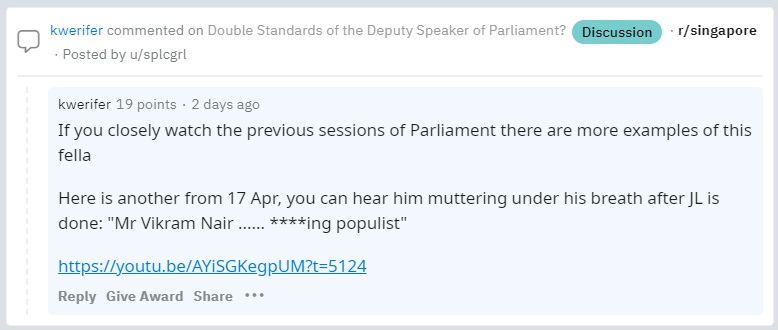 Thanks to this user, we have another concrete evidence of the PAP members being unprofessional in parliament. From throwing their files to calling other people illiterate, these incidents really tells us the type of people PAP are.