In a survey of 1029 Singaporeans aged 18+ conducted online in 3-5 July 2023, three in ten residents in Singapore who have been looking out for a home have faced some issue in the past 12 months.
Exorbitant rent or hike is the most common issue faced by renters in the country (17%). Next, one in ten have faced the problem of not finding a house due to a shortage in the market (11%). Just as many (9%) have experienced unprofessional behaviour by landlords such as refusal to maintain the house, sudden eviction, and so on.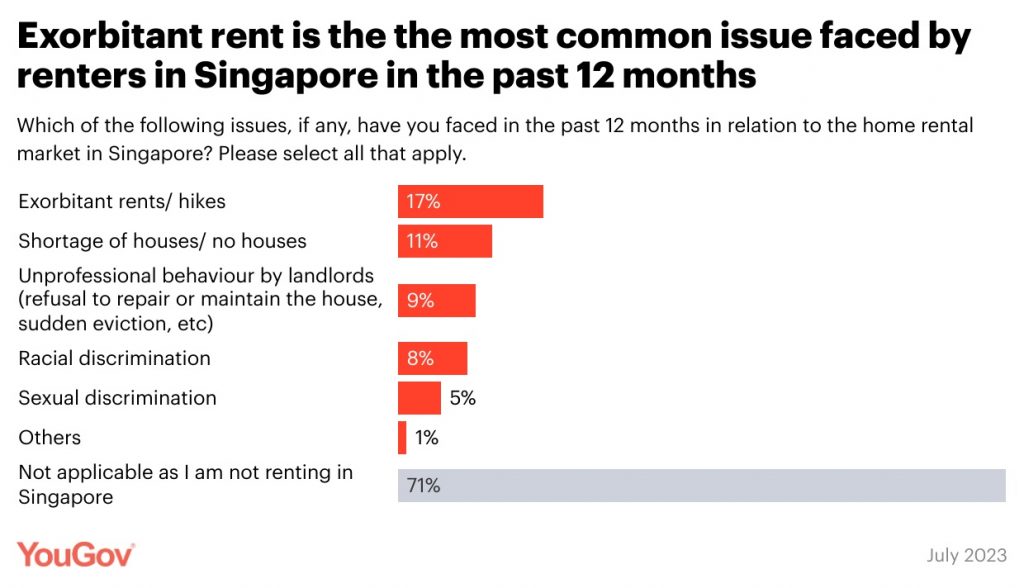 Few others have faced discrimination, either racial (8%) or sexual (5%) when trying to rent a house during this time.
Even though a large majority is currently not renting, more than four in five residents in Singapore (85%) feel the government should take charge of the rental situation in the country. When asked about the actions they expect the government to take in this regard, more than half want the government to regulate the rental rate or provide additional support (on top of what the government is already providing) to those who are eligible as per household income (52% each).
46% feel the government should encourage first-time buyers to own a home by providing additional support to them. Many expect them to speed up the supply of new flats (38%), release more land for construction or introduce some rental relief for expats (32% each). 
When asked if the rental problem is likely to impact their voting decision in the next general election, 33% responded in affirmation. Three in ten seem unsure of their decision (29%) and a similar proportion is unlikely to be affected by the rental situation in the country (30%).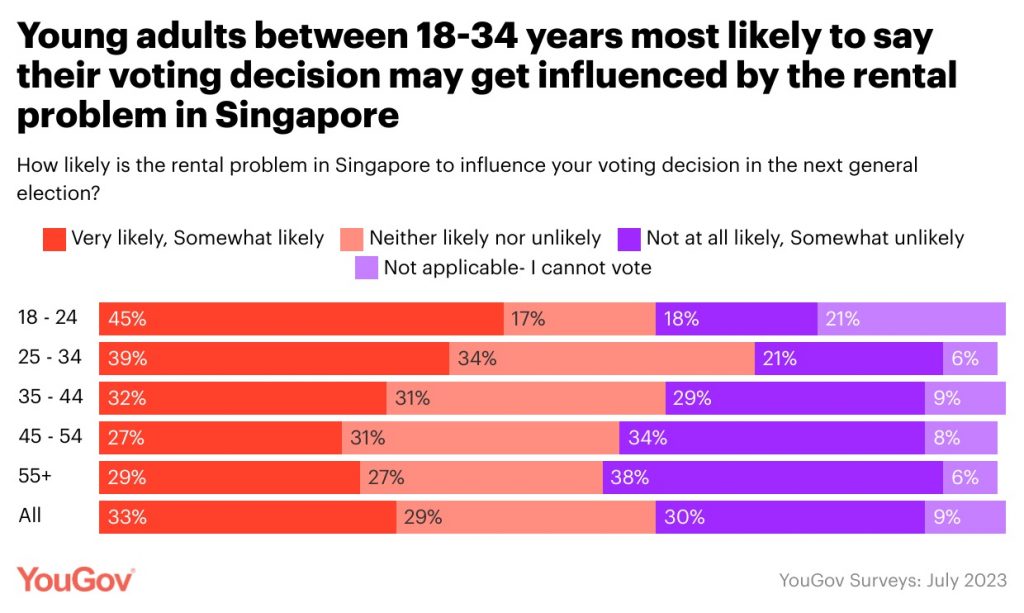 Among the different age groups, the current rental problem in the country is more likely to impact the voting decision of young adults between 18 and 34 years while the 55+ are least likely to be affected and may not base their decision on this situation.