Just yesterday (Oct 18), Health Minister Ong Ye Kung reportedly said that Singapore's Covid-19 strategy is not a 'flip-flop'. Many Singaporeans would beg to differ, and here's why.
1) DORSCON what?
In 2020, the government decided to introduce the Disease Outbreak Response System Condition (DORSCON) levels to Singaporeans. It was raised from yellow to orange in February 2020, when there was a sudden rise in unlinked cases here. Subsequently, even when the number of cases dropped in October 2020 to single digits, Gan Kim Yong had to come out to say that DORSCON levels will remain at Orange "until the global situation improves".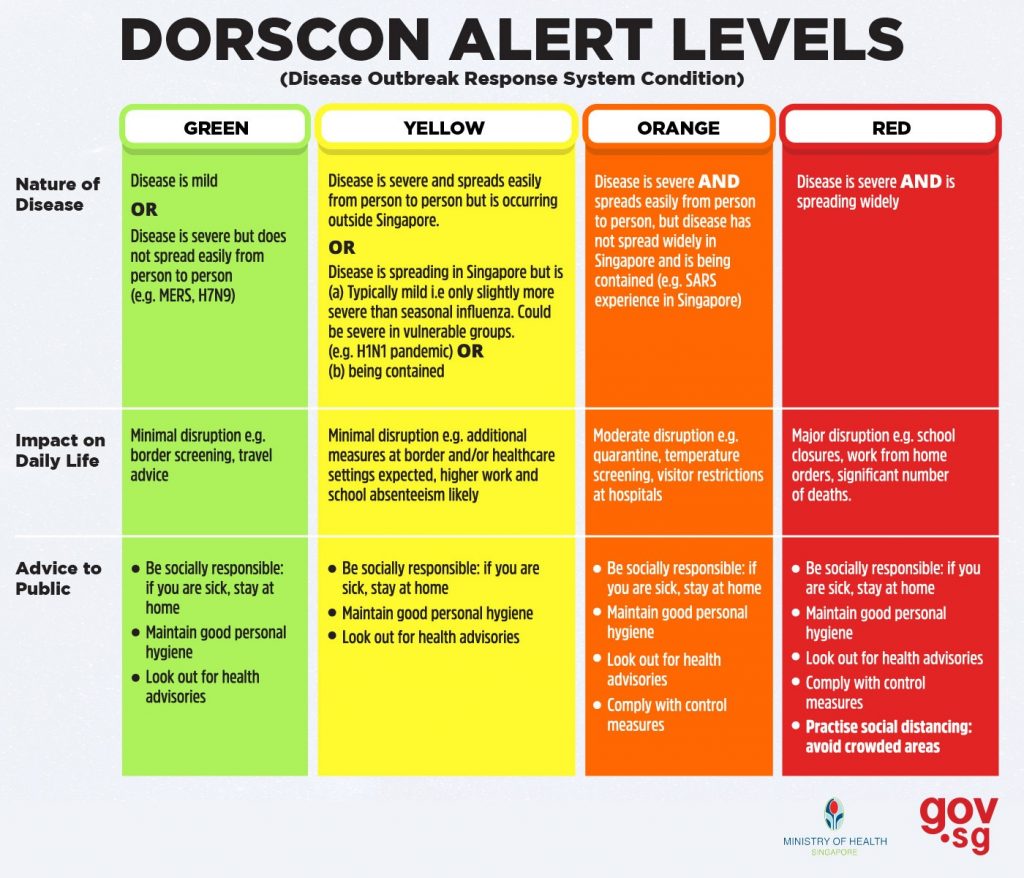 Fast forward to today, our cases suddenly spiked (it has remained in the thousands for the past few weeks). Yet, there is no sign of the DORSCON levels anymore. Whatever standards listed in the tables they provided to explain what DORSCON is doesn't even apply anymore. What is the point of this DORSCON in the first place?
2) "Let's Test, Let's Trace, and Let's Vaccinate"
Earlier this year on 2 July 2021, a video clip titled "Together, towards a new normal" was released on all the government's official social media accounts. The video repeatedly highlights the phrase "Let's test. Let's trace. Let's vaccinate". This is in line with our previous COVID strategy.
Shortly after, in September this year, MOH announced that it would stop publicizing the number of cases with no known connections.
"We will also no longer provide information on the number of linked/unlinked cases as this is no longer relevant as before, given our current strategy of living with Covid-19."

Ministry of Health, Singapore
They have reportedly scaled back on tracing. Testing is now mostly done at home using our ART self-test kits.
3) Circuit Breaker Phase What Now?
We went from having a circuit breaker April-June 2020 to slowly easing the measures when our cases went down. By December 2020, we were in Circuit Breaker Phase 3 and we could have social gatherings of up to 8 people. The MTF assures us that we are going into an endemic.
Then our cases rose because of the Delta variant which according to Ong Ye Kung "didn't follow our script". We were back to Phase 2 in May 2021 and social gatherings were back to 5.
Not sure which Circuit Breaker phase we are at now, but from 27 September 2021, more restrictions have been put in place and social gatherings of only up to 2 are allowed. They gave this restriction a new name called "stabilization phase".

They started by giving "lock down" a fancy name "circuit breaker". Then instead of sticking to it they decided to add more sub-categories with the different phases AND within the phases (remember Phase 2 "heightened alert"?) because they were trying to open our economy as soon as possible.
The MTF chose to be reactive about COVID – tightening when the cases skyrocket, opening our country at an overambitious rate when it goes down, and then the cycle repeats. Call it by any other name, but this is what "flip-flopping" is.
"Light at the end of the tunnel"
Early on it was a "zero COVID" approach, and now we are trying to make it an endemic.
We were opening up and life was almost going back to normal, but now we're back to square one (or worse than square one, we have more cases than ever).
Singapore has opened new travel lanes with countries that are now hosting events with huge crowds, but restrictions are still in place within the country.
"Some may feel that this middle-of-the-road approach is unclear, and may even appear to be a 'flip-flop'. But it has helped us avert the massive deaths that many countries have suffered from. It is the correct approach for Singapore and, day by day, we are moving closer to the light at the end of the tunnel."

Ong Ye Kung
We can't help but wonder if this light is another incoming truck, because the MTF decided to walk in the middle of the road when we all know that you should always walk along the road shoulders or on the curb.