A video of 2 women shaking their heads while wishing everyone a Happy Deepavali went viral last week. One of the racially-insensitive woman appears to be a VP at Urban Revivo, a fashion brand at Plaza Singapura, Raffles City and Jewel Changi Airport.
Urban Revivo said it takes the matter "very seriously" but instead of addressing it, reported comments that called for action.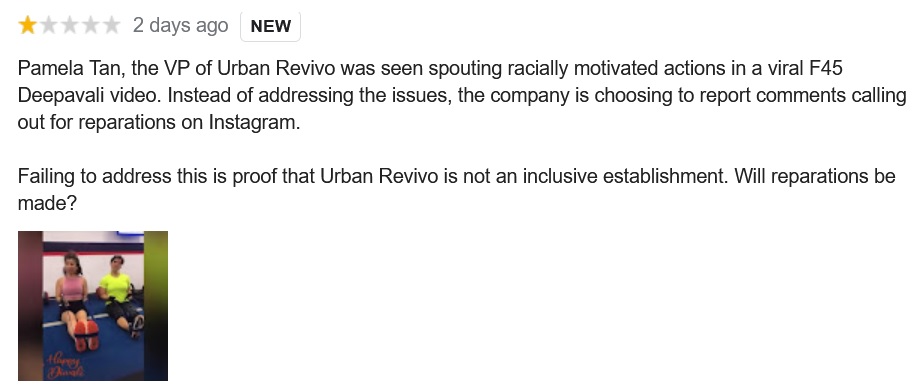 This is not the company's first racist incident. Its store manager was called out before for being racist against non-Chinese employees and looking down on part-time workers. She also liked to push her work to everyone else and was slow in issuing their pay.
"Towards the end of my employment period she refused to schedule my working hours, ostracised me in the work group chat, and insinuated that she wanted to fire me".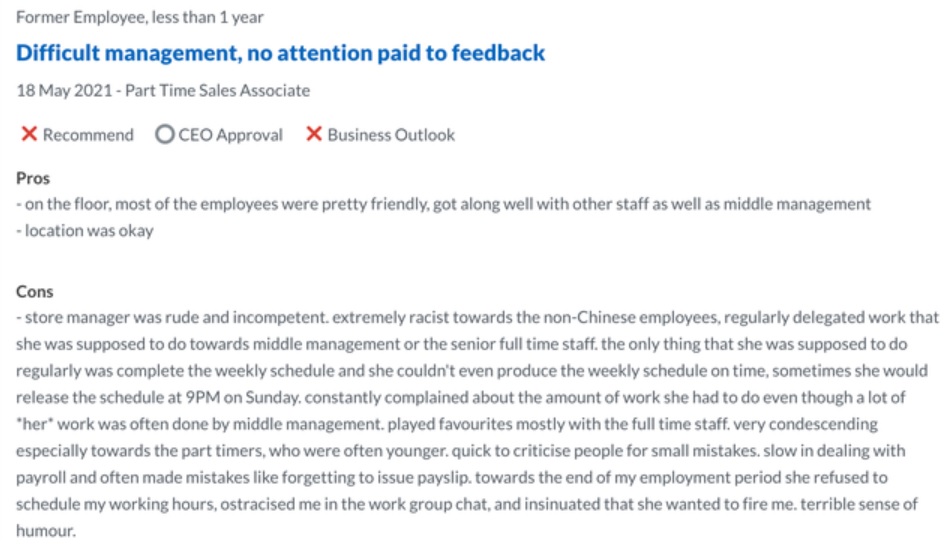 Urban Revivo is in trouble. People are already leaving bad reviews and demanding a boycott. As a lesser known brand in Singapore, can it afford to keep quiet and lose more customers? What will it do now?