Singapore has been re-opening its borders. We have expanded quarantine-free travel to a number of countries under the Vaccinated Travel Lanes (VTL) programme.
Visitors can travel and return to Singapore under the programme if they have been fully vaccinated. They will also need to be tested negative in COVID-19 tests.
Countries on the list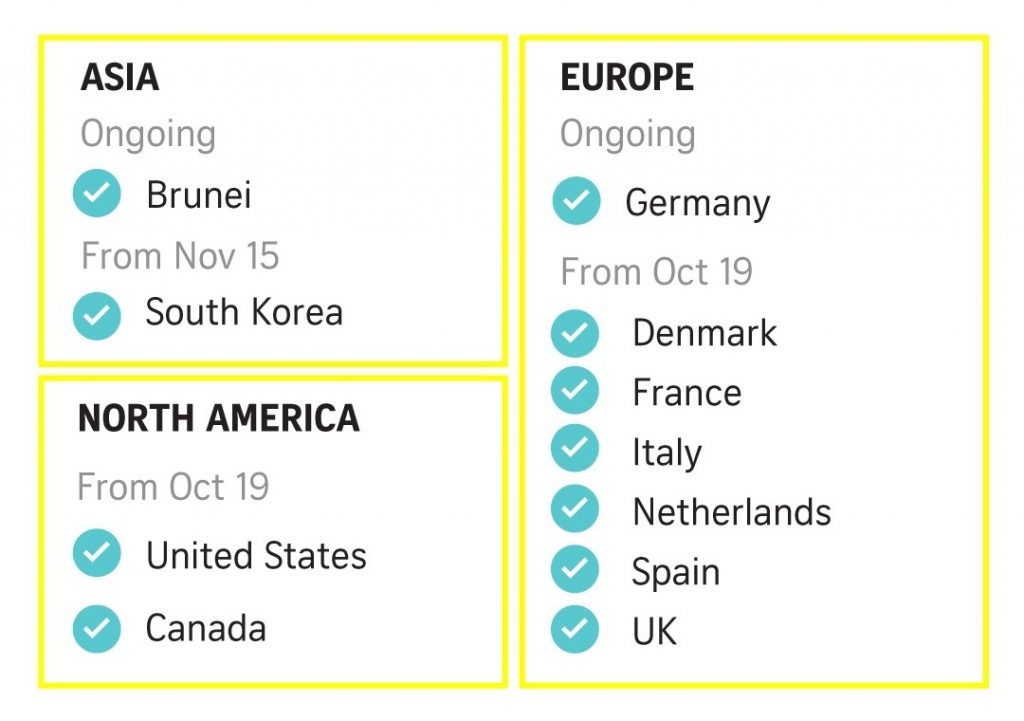 We currently have 13 countries (the above plus Switzerland and Australia from Nov 8) who have are in the VTL programme with us. However, a number of them started to warn their own citizens about traveling to Singapore. This follows the sudden spike of cases in the past month.
US raises Singapore to highest risk level
On 19 Oct, US's Centres for Disease Control and Prevention (CDC) raised Singapore's risk level to 4. This is the highest risk level, meant for "very high risk travel destinations".
"If you must travel to Singapore, make sure you are fully vaccinated before travel. Because of the current situation in Singapore, even fully vaccinated travelers may be at risk for getting and spreading Covid-19 variants."

Centres for Disease Control and Prevention (CDC)
European Union (EU) removes Singapore from safe travel list
Similarly, on 9 Nov, EU decided to remove Singapore and Ukraine from the list of countries for which travel restrictions should be lifted. This list is reviewed every 2 weeks, and they review the list based on the country's overall response to COVID.
"They cover the epidemiological situation and overall response to Covid-19, as well as the reliability of the available information and data sources.

EU on factors considered for the list
Denmark imposes quarantine on travelers from Singapore
Following the EU's removal of Singapore from the list, Denmark also announced that travelers from Singapore will have to be quarantined. The Embassy of Denmark in Singapore shared the new rules in a Facebook post on 11 Nov.
Netherlands also classifies Singapore as a high-risk area
Other than Denmark, the Netherlands has also increased its risk assessment for Singapore. On 11 Nov, the Embassy of the Netherlands in Singapore said that Singapore is now deemed to be a "very high-risk" area in terms of Covid-19 infections.
Thank you task force!
The Multi-Ministry Task Force (MTF) keeps saying that we are doing a good job, and that we must open the economy. All these while keeping the restrictions for Singaporeans here. Now, other countries are warning their people of the COVID situation here!
The MTF needs to wake up and stop playing with our lives!