Prime Minister Lee Hsien Loong was speaking to Bloomberg editor-in-chief John Micklethwait at Day 1 of the Bloomberg New Economy Forum on 17 Nov. Mr Micklethwait observed that PM Lee had put two of his potential successors onto the Covid-19 task force to see how they do.
He was referring to Finance Minister Lawrence Wong and Health Minister Ong Ye Kung.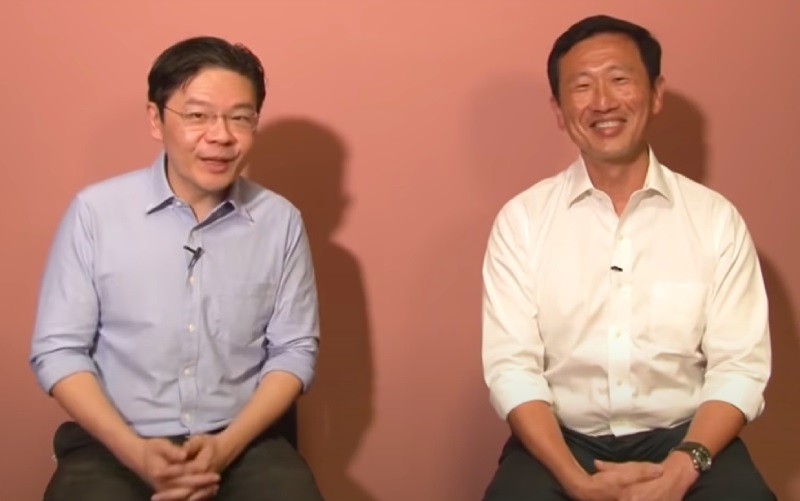 "It looks a little like Squid Game. Do you have any idea how are they performing? Are you thinking of eliminating them or continuing?"

John Micklethwait
For those who have yet to watch Squid Game, contestants compete in games for a tempting prize, but are eliminated and killed along the way.
PM Lee replied that his approach is not to write off any participants.
"I do not have spare. I am not looking for a winner."

PM Lee Hsien Loong
The PM also tells us that this is not a beauty contest, and that he put them in the COVID taskforce because they are his "best people available".
Do we really not have a spare?
PM Lee says that he wants to build a team with the "many different skills and many different people". However, if that is really true, shouldn't he also look elsewhere? Instead of picking from his paper generals?
"I am trying to build a team, and the team needs many different skills and many different people to carry a very heavy responsibility of taking Singapore into the next generation, beyond me and my age group of leaders."

PM Lee Hsien Loong
Moreover, how is he so sure that we have no other contenders? Is he serious about not having a spare beyond the two? Succession planning is part of leadership, how could he not have a spare?
If the two in the COVID taskforce are his "best people available", we are going to be in trouble. Singapore went from being praised for our COVID management to being feared by other countries, under their watch.
Also, what happened to Cotton Chan Chun Sing? Wasn't he one of their spare?