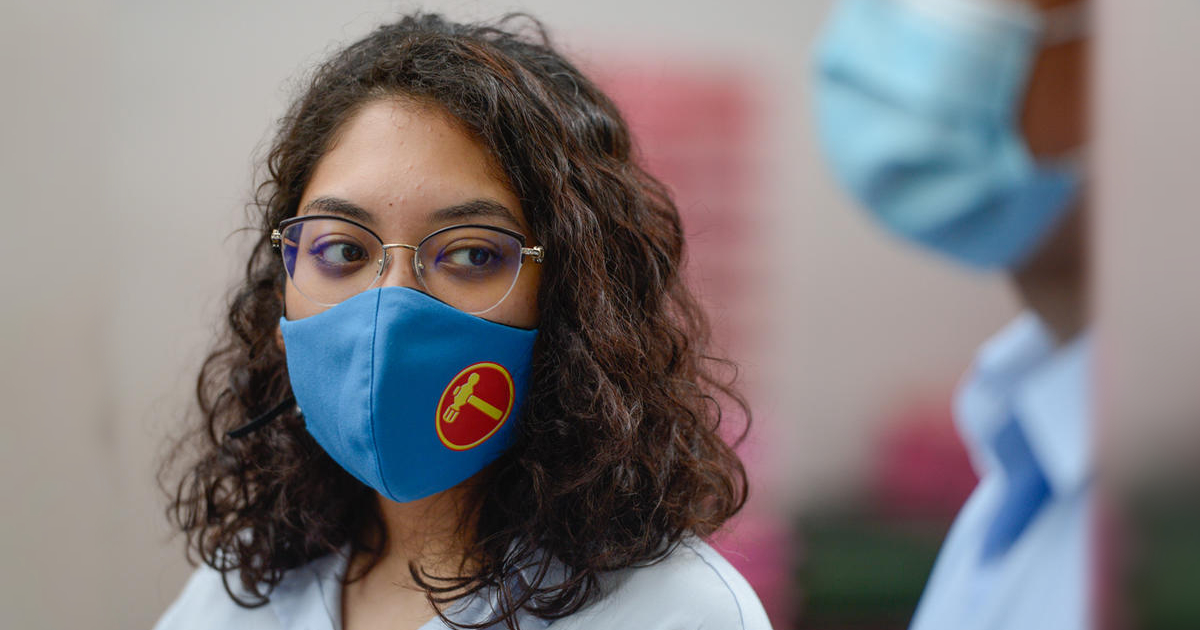 Support for WP Strong Despite Raeesah Khan's Resignation
Many called Raeesah Khan's decision an "honorable" one and commended WP for being accountable and transparent.
Support for the Worker's Party has been unwavering in light of Sengkang MP Raeesah Khan's exit from the party. Supporters continue to stand by WP which they feel is a fair and honest party.
Supporters vowed to support WP all the way despite this incident. Some said their confidence has even increased after seeing how the leadership has dealt with his case.
Many called Raeesah Khan's decision to step down an "honorable" one. They said that even though she lied, she was brave enough to face up to her mistake and she and the party should be allowed to move on from it.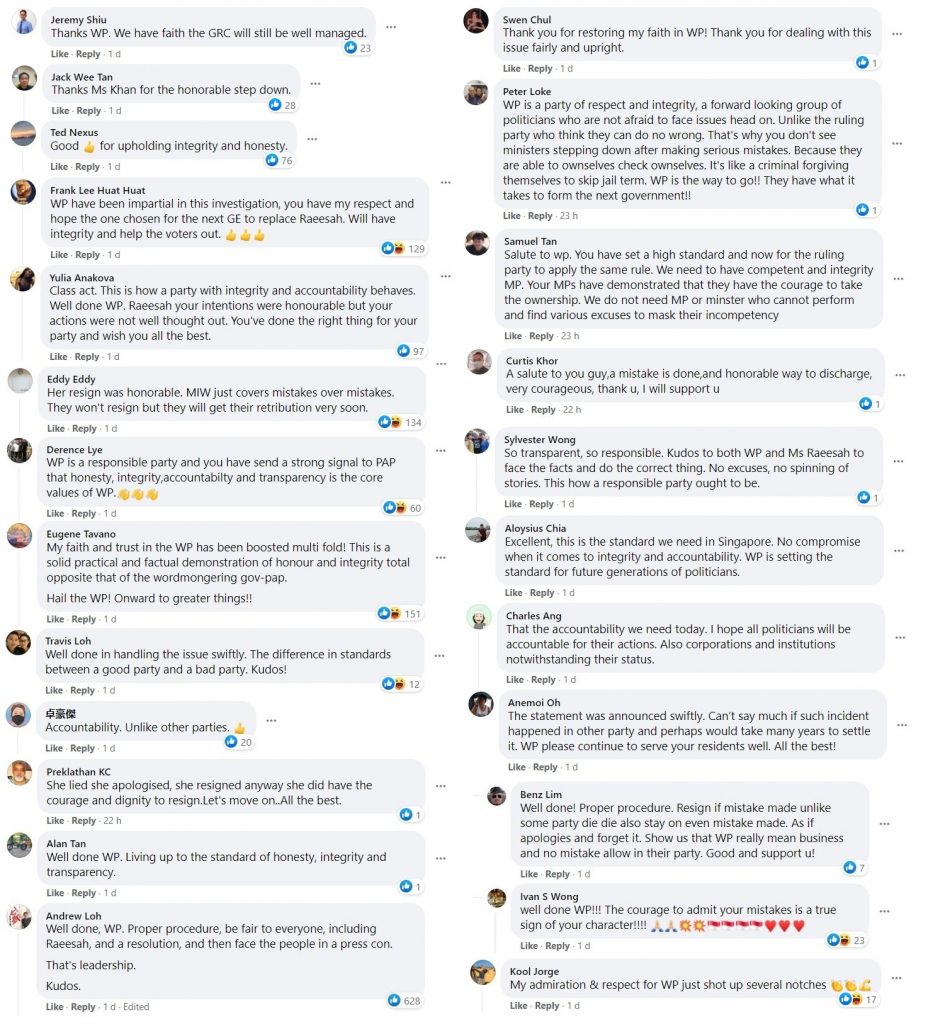 Sengkang residents also thanked Raeesah Khan for her good work at Compassvale and praised her for being responsible for her mistake.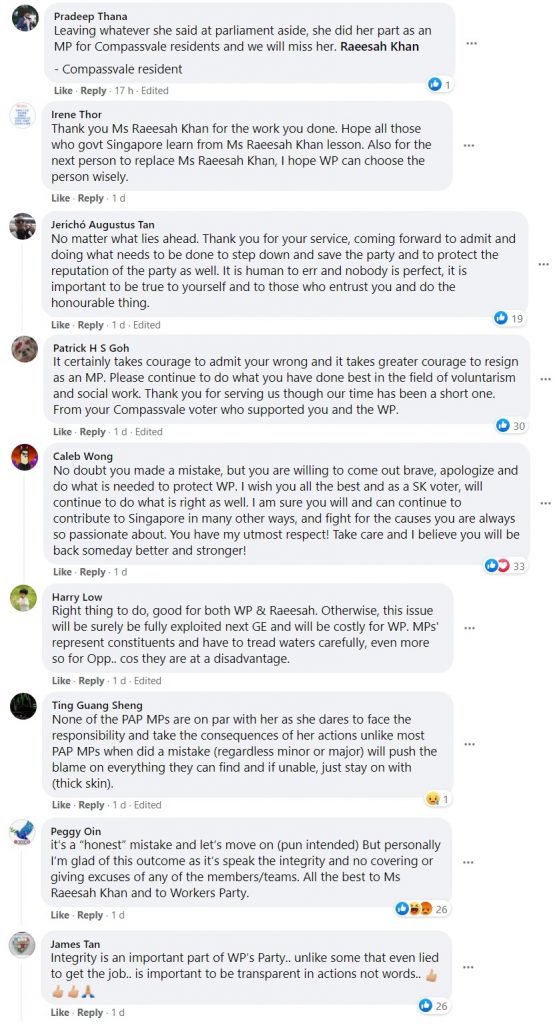 Netizens also brought up past cases of accountability and integrity issues with PAP MPs. They questioned if there were proper investigations into the cases of David Ong, Michael Palmer, Charles Chong and Ivan Lim. In contrast, WP took swift action and came clean about Raeesah Khan's case.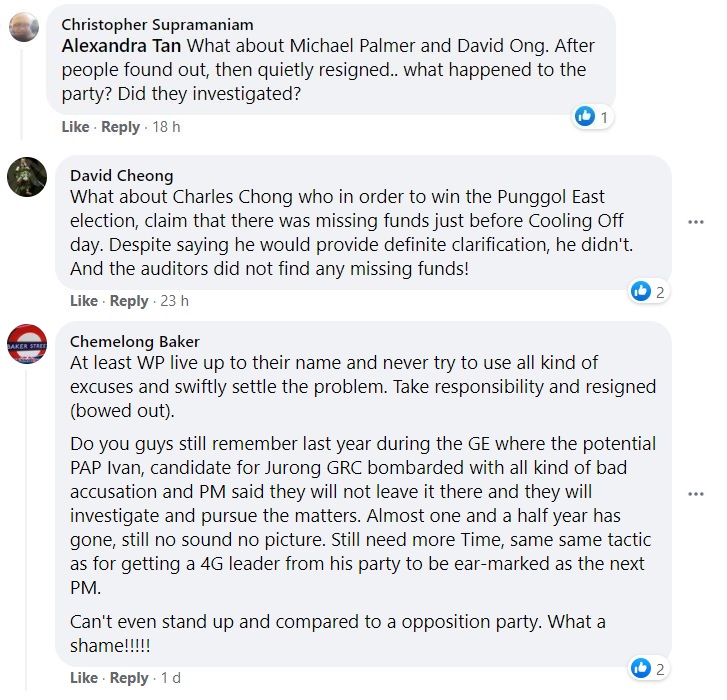 To some, Raeesah Khan lying in parliament was born of good intentions. Comments poured in to thank her for speaking up for Singaporeans.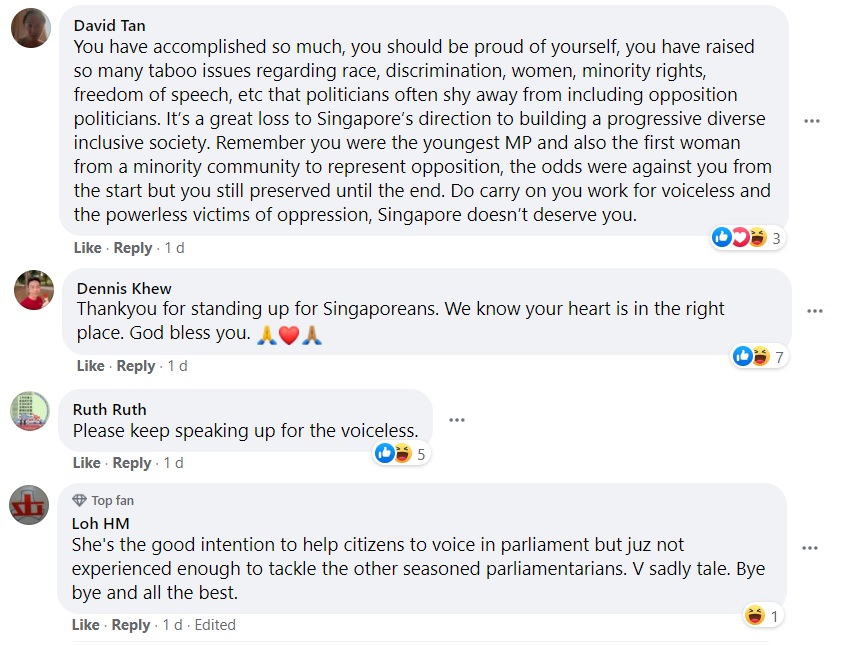 Despite Raeesah Khan's mistake, the support for WP has been overwhelming. This incident is not going to stop WP supporters from believing in the party that has served them well.
Raeesah Khan herself has proved to residents to be a good MP, with residents chiming in to express their thanks for her service and sending her well wishes.
A mistake is a mistake but how a party or party member deals with it is what wins them the trust of voters. How the WP leadership handled Raeesah Khan's case earned the respect of their supporters.
The PAP will have no chance of swooping in in a by-election. It also stands no chance of milking this issue in the next General Elections.
WP supporters have pledged their support to WP no matter what. Raeesah Khan's lie is seen as an honest mistake born of good intentions to raise important issues in parliament.
The recent revelations will only make the party stronger and strengthen support for them.