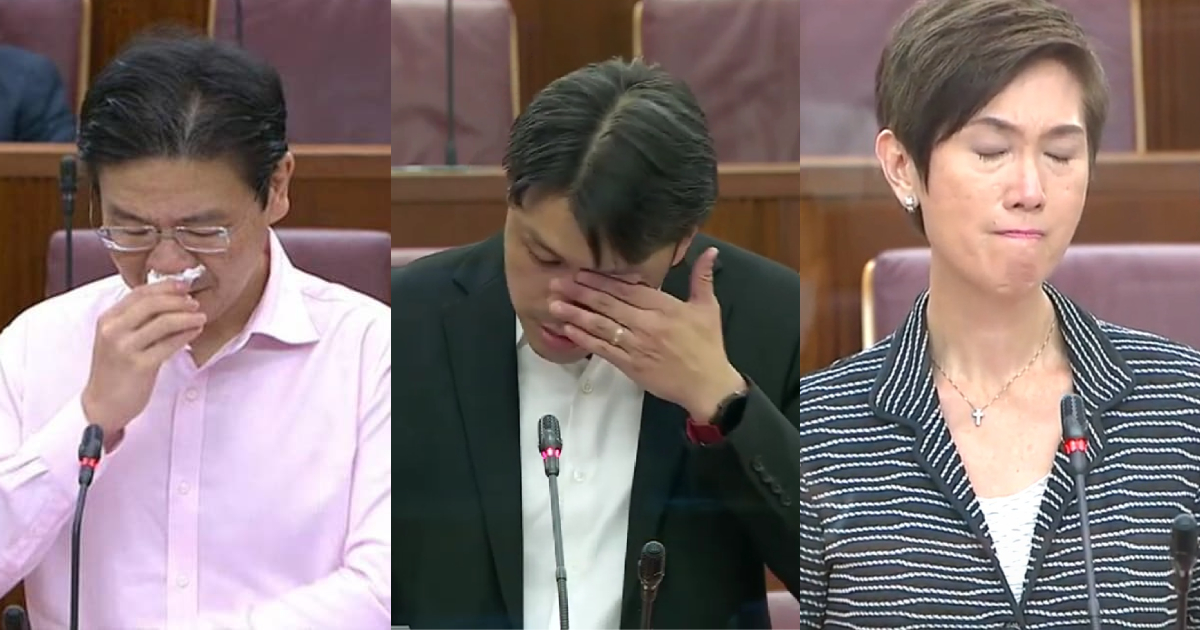 Another PAP MP Shawn Huang Cries in Parliament
Another PAP member has joined the ranks of PAP crybabies.
Another PAP member fought back tears in parliament while delivering his speech recently. Jurong GRC MP Shawn Huang got emotional when he was speaking about science and technology during the budget debate on 28 Feb 2022.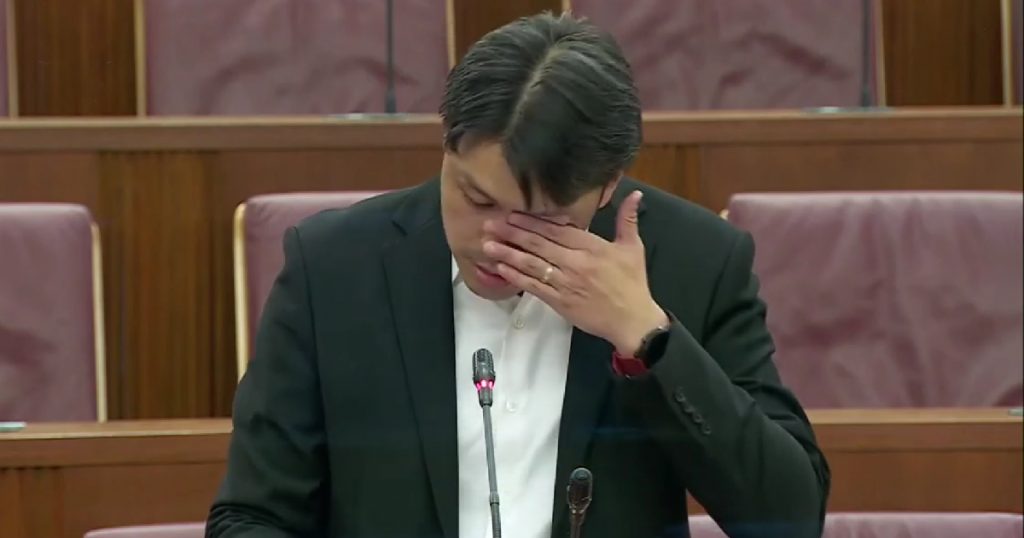 He was saying he was touched by his team in his former cybersecurity company when his eyes turned red and he wiped his face with his hand.
Wrapping up his speech, Shawn Huang addressed his daughter by her name and told her he wish that on her birthday Singapore will be a technology-rich country.
At the end of his speech he concluded "I support the budget". All that drama just to show he supports the budget?
Why PAP MPs all so drama and emo? Is parliament a theatre for them to wayang?
Other PAP members who cried in parliament
Lawrence Wong
Lawrence Wong teared up in parliament March last year while thanking healthcare workers and Singaporeans who contributed to the fight against covid-19 when the pandemic was still fresh.
Josephine Teo
Mediacorpse best actress Josephine Teo also shed tears in parliament last September when speaking about jobs. Holding back tears, she said "however long the storm lasts, MOM will walk this journey with you"
Lee Hsien Loong
Next is none other than the PM Lee Hsien Loong himself who held back tears as he told Singaporeans that Singapore will continue to prosper and progress.
Khaw Boon Wan
Another one who could not control his emotions is Khaw Boon Wan. He did not cry in parliament but he choked back tears during an interview on TV last year during his resignation as transport minister then.
Lim Swee Say
Back in 2017, the then minister for manpower Lim Swee Say broke down down 3 times in parliament when speaking about jobs, again.
Seriously, is the PAP filled with drama kings and queens? Stop weeping crocodile tears in parliament and take real action to help citizens!