Lawrence Wong will be the next Prime Minister. He used to be a minister whom we never particularly paid attention to. But in the past few years, he rose through the ranks with his handling of the pandemic. If not for Covid-19, would Lawrence Wong be chosen for the next PM?
Last year, a sharp observer noted that either way, Lawrence Wong was already on his way up. He could at least speak without a script, unlike his wooden colleagues like Gan Kim Yong and Chan Chun Sing. Then there is Heng Swee Keat who cannot talk properly even with a script.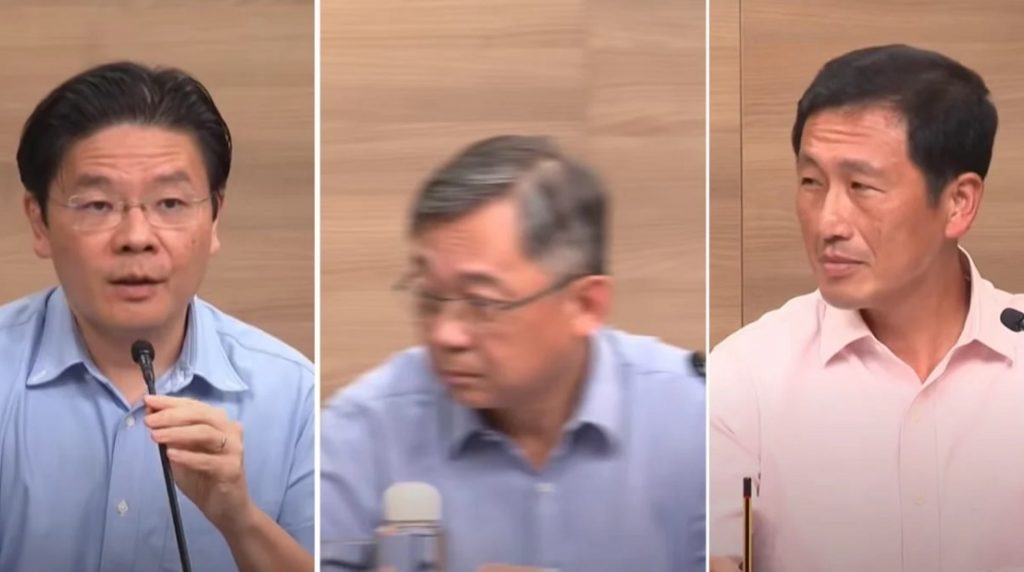 Furthermore, Lawrence Wong had enough financial background for the role of Minister for Finance. This is like a rite of passage for all PMs.
However, his bugbear is that "all this praise and goodwill he has earned especially in the recent year could get to his head and push him high above the clouds". He may wear the crown but lose sight of the ground.
"There was an indication of this when he lectured Pritam Singh and Sylvia Lim of the Workers Party in July 2020 after their win in Sengkang GRC, that they should go beyond questioning government policies. Acting as though he was a wise and learned sage of the party, he obviously overstepped the limits of his authority and appeared overbearing for someone who was voted into parliament the same year as Pritam and Sylvia.

Those who are familiar with horse racing will know that the current going for LW is good and it looks like he is rounding the corner pretty well going into the straight. At the moment, he is looking good for a strong finish but as all punters will tell you the race is not over until it is over."

Observer Mr Ong