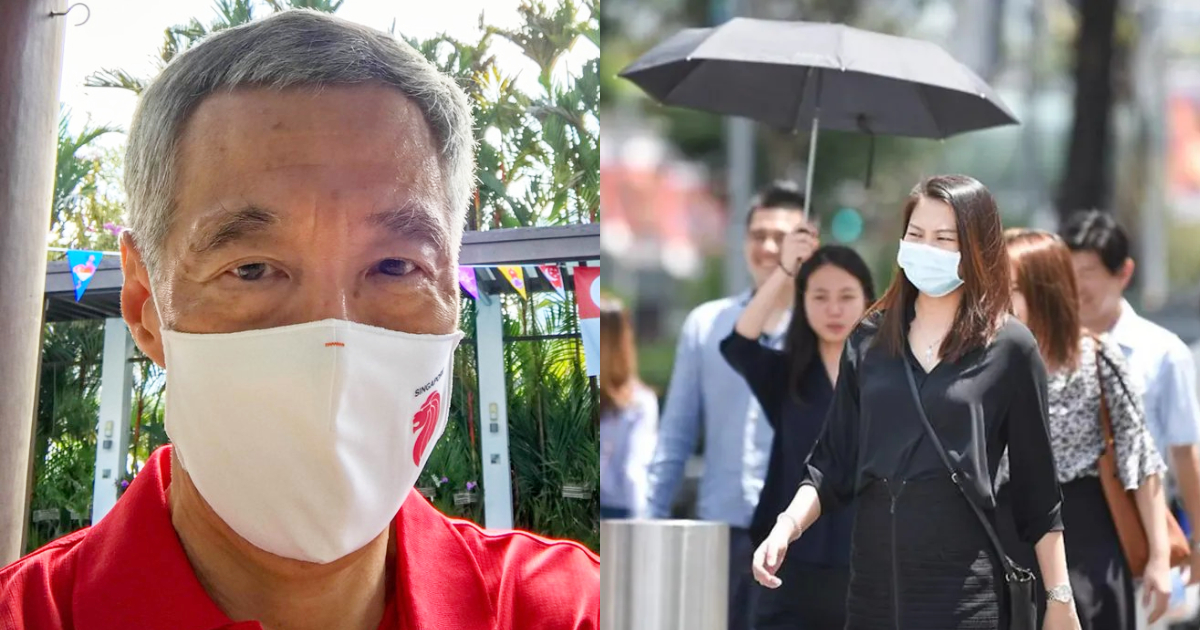 PM Glad Singaporeans Still Wearing Masks Outdoors. What Does He Mean?
If the government thinks Singaporeans should continue wearing masks outdoors, why did they relax the rules?
The government has made wearing masks outdoors optional but now PM Lee Hsien Loong says he is glad to see Singaporeans keeping their masks on outdoors. What kind of confusing message is he sending?
Today, we are in much better shape. Most of us are vaccinated and boostered. Many have gotten the virus and recovered from it, raising our population immunity. We have established safe management measures that can be dialed up or down as needed. As a society, we are also acting safely and responsibly. Despite our relaxed mask-wearing rules, I'm glad to see most Singaporeans have cautiously chosen to keep their masks on outdoors.

Lee Hsien Loong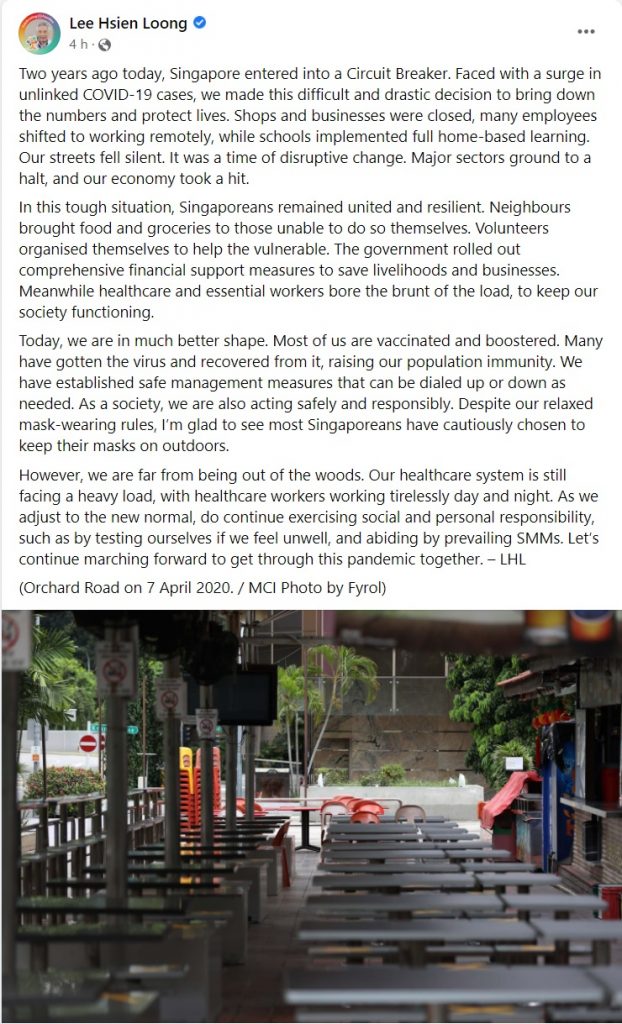 Why Singaporeans are still wearing masks outdoors
First of all, some Singaporeans continue to keep their mask on all the time because they do not trust the government when they say it is safe, thanks to the government's ineffective handling of the pandemic.
Secondly, it is simply troublesome to remove the mask then put it back on after walking a short distance. For example, most people would rather keep their masks on when walking from home or office to the MRT station if it is only a short distance away. Another example is walking out to buy food where one has to mask up again on entering the hawker centre. It is a matter of convenience and practicality that resulted from such a half-baked measure.
Thirdly, some are still not used to the new measures and may feel self-conscious taking off their masks after two years. After all it has been so long since we entered this pandemic.
Contradicting Messages
What does it mean when after removing a restriction, the PM says he is glad most Singaporeans are still complying with it?
Did the government relax the mask rules expecting that not many will follow? Is this merely an illusion of freedom?
The PM's comment seems like a mockery of Singaporeans. Why say one thing on national TV then expect Singaporeans to do another?
Such a contradicting and hypocritical statement is simply going to make Singaporeans doubt the government's words even more.