Channel NewsAsia (CNA) flashed the wrong country flags on their SEA Games medal tally this morning.
The country names did not match the country flags beside them. For example, the Malaysia flag was paired with "Singapore" and the Singapore flag was paired with "Thailand". Of the 11 countries in the table, only Myanmar and Timor Leste had the correct flags displayed. The other 9 countries had their flags jumbled up.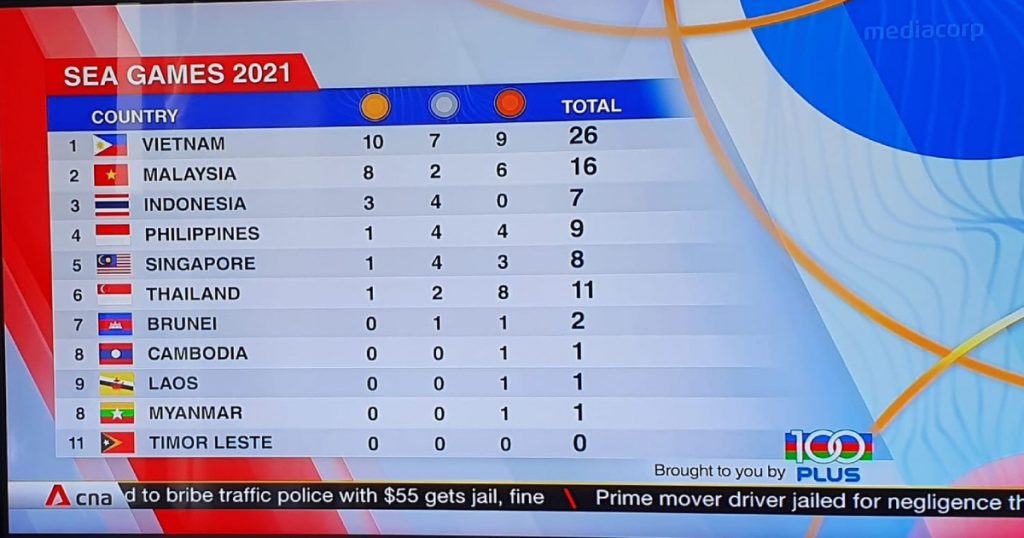 CNA posted their apology on their FB page about 3 hours after their embarrassing mistake.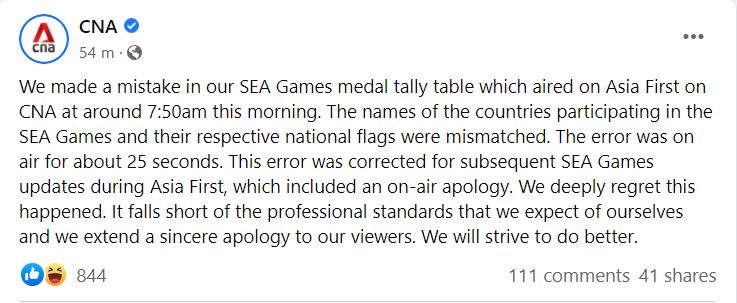 We deeply regret this happened. It falls short of the professional standards that we expect of ourselves and we extend a sincere apology to our viewers. We will strive to do better.

CNA's apology after SEA Games Medal Tally Screw-Up
They had one job and they messed it up. How could this error even be made by the award-winning CNA? Can we trust them to give us accurate news?
This is also not the first time CNA made such a mistake. In Feb 2020, CNA got the figures wrong in a table of coronavirus cases aired on CNA's Asia Tonight TV bulletin.