Since this Monday (18 July), Grab started penalizing their passengers for being more than 3 minutes late. Users will be automatically charged a waiting fee of S$3 after that.
"If passengers don't want to incur the penalty, then be there."

Grab driver to CNA
Grab and their drivers say that this is a good move. However, because of Grab's own system flaws, many passengers are starting to be unfairly charged.
Grab app says that driver has arrived, even if they are a few minutes away
Althea Chan sums the problem up –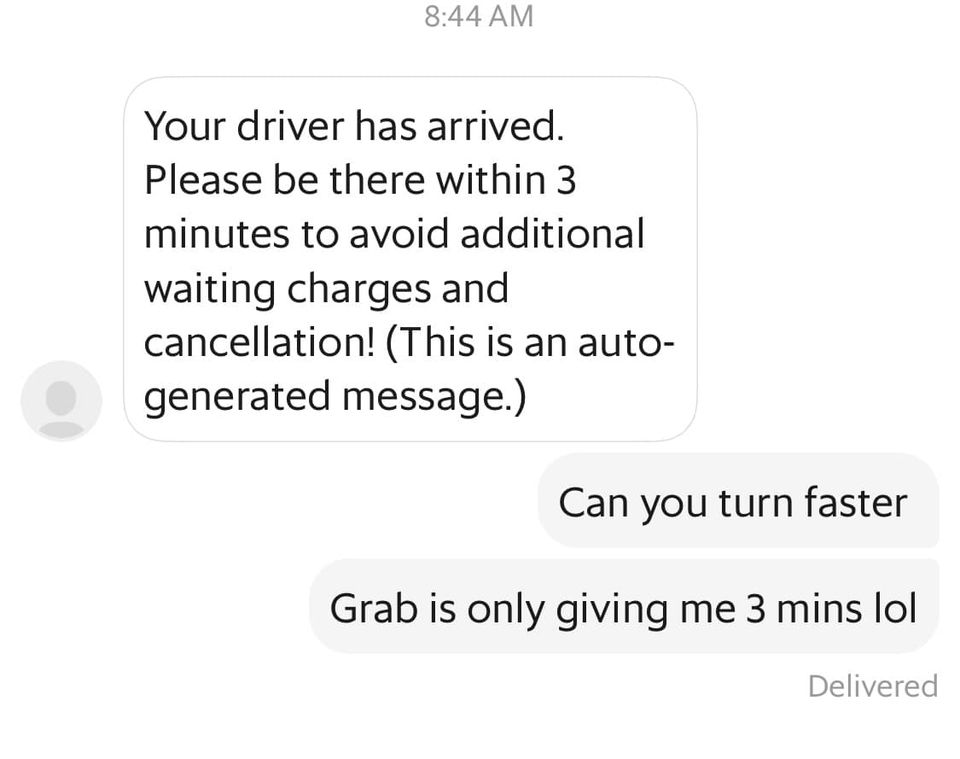 This is why 3 minutes for grab is ridiculous.
Case in point anchorpoint drop off. I was waiting at the drop off already, drivers get to press their arrived/grab auto reflects as arrived while the guy still turning his car. Sometimes, there's obstruction as the delivery for companies such as TCC/Subway and all the food establishments are occurring at the same driveway.
Not to mention an incident whereby my entire family had walked out to the guardhouse of the condo complex and we caught the driver pressing "arrived" AT THE GUARDHOUSE. By right, he still needs to drive into the complex to pick us up. But nope, pressing arrived even before really arriving at the pickup point to justify the waiting fee is such a commonplace incident.
Furthermore, some condos have lobby 1&2. Grab has truly failed it's customer base as they don't allow for notes anymore in pickup orders and drivers have no inkling of which lobby to go to, often showing up at wrong lobby etc.
Don't ask me about typing convo to driver or calling them, calling them sometimes means both parties are confused, and drivers dont read messages showing where to go all in the name of "safety", and all blame should go to grab and grab only.
Sometimes GPS also guides the drivers wrongly.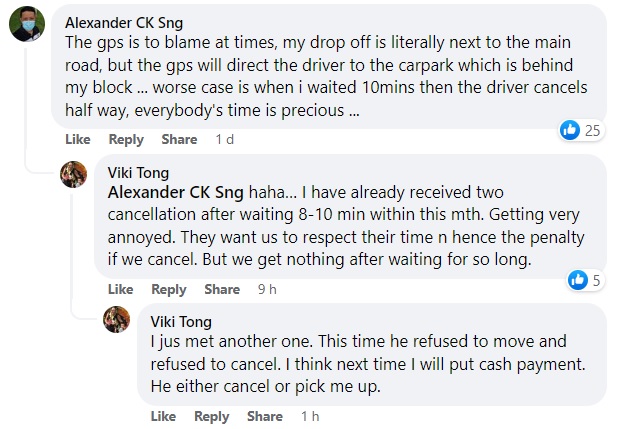 When the driver is also unfamiliar with the place, these incidents tend to happen. This is not the driver or the passenger's fault – the app needs to improve their maps.
Until Grab improves their system, this is how you can protect yourself.
PSA for those who always face this problem. One netter came up with a temporary solution for this.

Of course, it takes some effort to report and grab may take a while to get back to you. Unfortunately, until grab decides to improve their system, this is the best way for us to protect ourselves as passengers.