[Contributed by Zen] On July 8, Preethi Engineering posted a job listing for a "class four driver" on MyCareersFuture. Apparently, having experience driving is not enough, they require drivers with a bachelor's degree.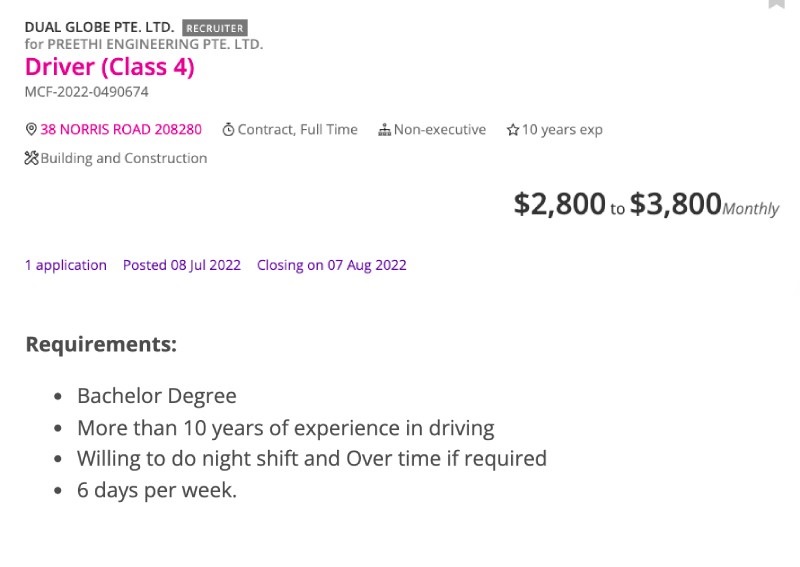 The day-to-day responsibilities listed are typical of what a driver in the construction industry would do.

The company says that they have that requirement because they want their driver to attend meetings.
"Besides transporting construction materials and workers, the driver is also required to attend meetings with developers to "discuss" building projects"

the boss of the construction firm (Poyyamozhi) told AsiaOne
The real reason is so that they can hire more foreigners.
According to AsiaOne's article, the boss has yet to receive any application. Of course not, which Singaporean with a bachelor's degree will want to apply? This means that they can ask the government for more S-Pass quota because they can prove that no Singaporeans applied.
This is a trick that many companies use, make the job advertisement so unappealing that Singaporeans don't want to apply but foreigners will definitely say yes. Our government should look into this and prevent companies from pulling such tricks!