Ever since Covid-19 started, the multi-ministerial task force has been telling Singaporeans they will "monitor the situation closely". In fact, Ong Ye Kung, Lawrence Wong and Gan Kim Yong repeated the phrase at least 17 times since 2020! This means that they have been saying the same old thing once every 1.8 months.
Whenever there were new developments, they promised to "monitor the situation closely". Regardless of a surge or drop in daily infections, they would also "monitor the situation closely". Whether they took action or not, they will still tell us they are "monitoring the situation closely".
Here are 17 times MTF regurgitated the same words. The list is non-exhaustive.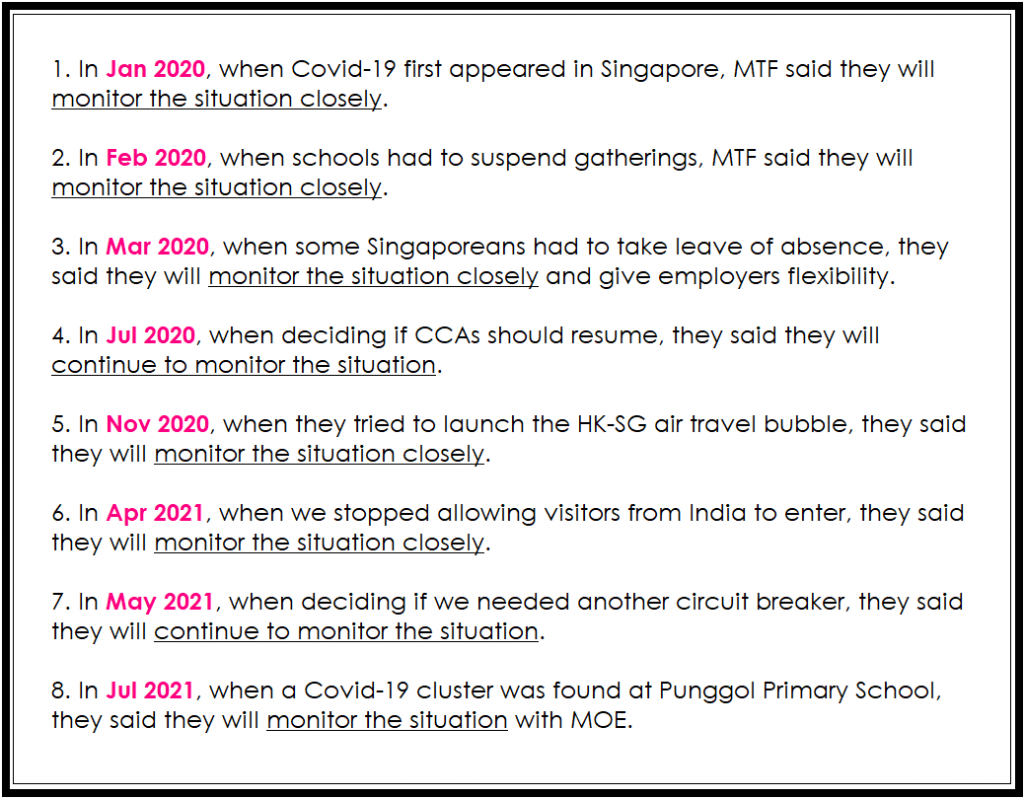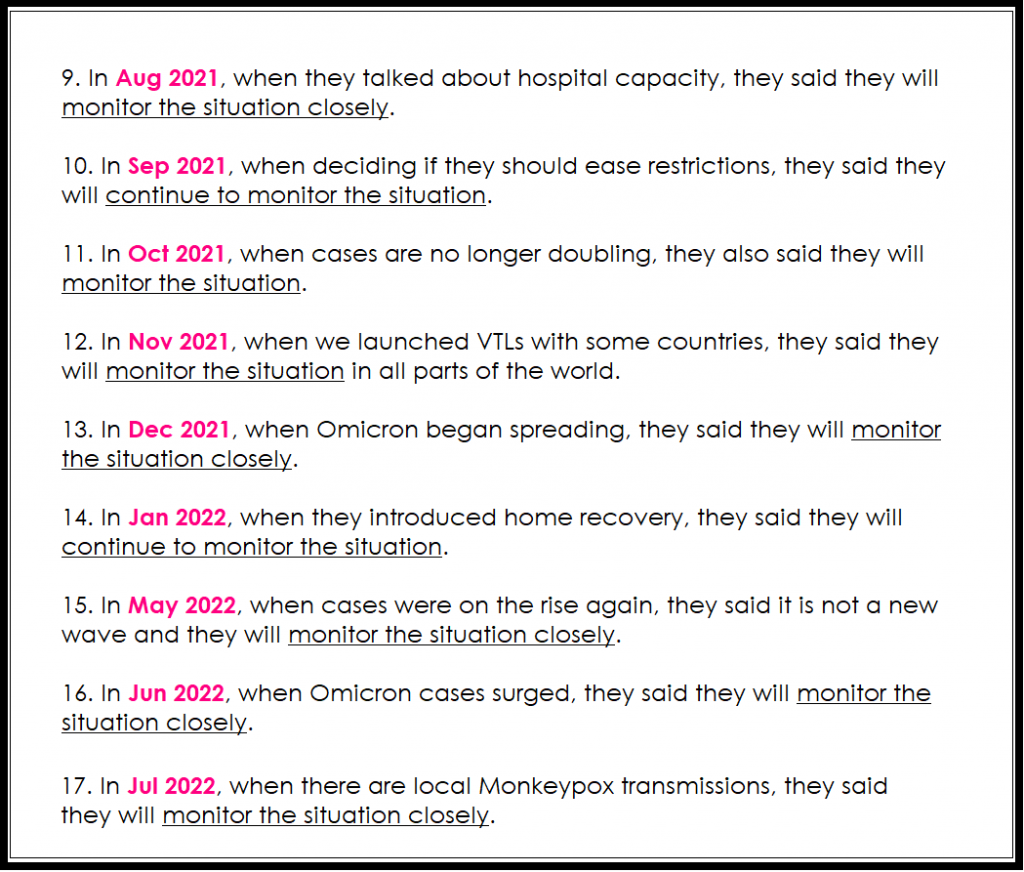 Even with Monkeypox now, Ong Ye Kung has recycled the phrase once again.
It is like the MTF's go-to template answer every time something happens. It shows a lack of effort to address issues properly. Little do they know that it does not assure or placate Singaporeans because we are sick of hearing the same thing for over 2.5 years.
Are you convinced? How long more do you think they have to "monitor the situation" for? Are there other overused phrases you can think of?