Lawrence Wong recently attended the Forbes Global CEO Conference gala dinner. When asked about his legacy as the next Prime Minister, he said he did not give much thought to it. His priority is to serve Singapore with approaches that are suitable to our society.
"I believe that I'm here not just to lead but also to serve, and I see myself very much as a servant leader, doing my best to serve Singapore and Singaporeans."
On the topic of Singapore's transformation, Lawrence Wong assured there will always be long-term plans for us to stay competitive and push the frontier. To do this, we must give opportunities to both locals and foreigners. We need to adopt an open mind about bringing in talents from around the world.
"We are always paranoid that somebody else will take our lunch so we are continuing to set new targets for the next five years, to see what more we can do to deepen our capabilities."
How will this sit with Singaporeans?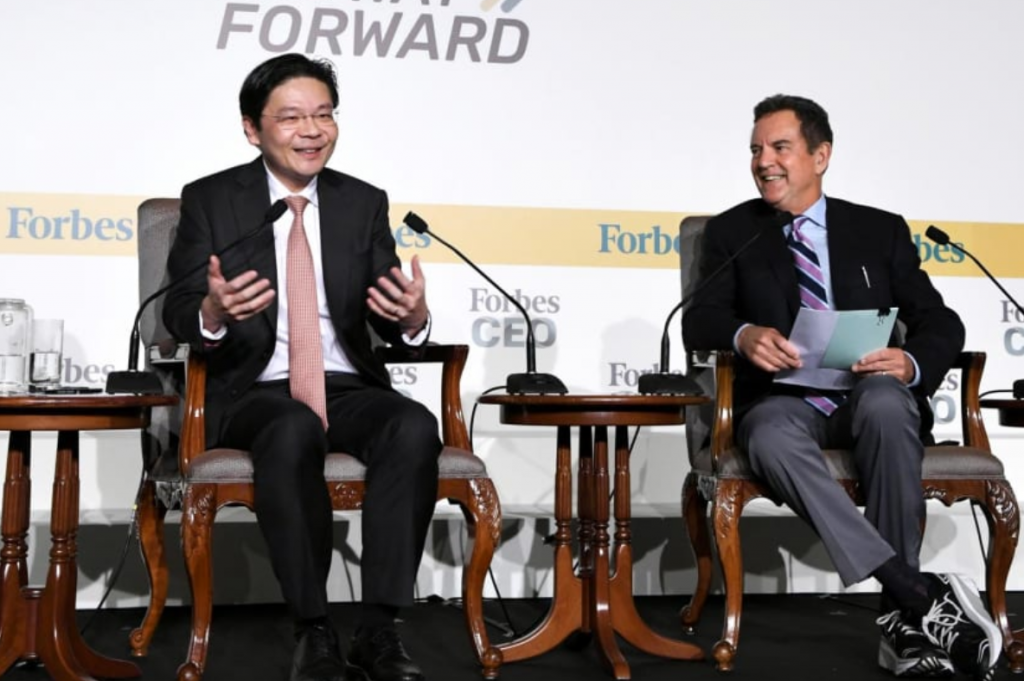 As for when he will take over as Prime Minister, Lawrence Wong said it has not been decided. It is not wise to rush with the succession as it is something that must be done only when the government, its leaders and Singaporeans are ready.
"We do think about transition and the timing. The Prime Minister (Lee Hsien Loong) has said that he would like it to be sooner, and he never fails to remind me that this is something that's on his mind…

But I have also said that we will do it at a time… when I'm ready for it and when I'm confident that the team is ready for it, I will let him know. And we will certainly let Singaporeans know in due course too."
Lawrence Wong set himself apart from other leaders in the way he handled Covid-19. But will he be a leader who sets himself apart from the rigid ways of PAP? Will you be ready when the time comes?