By Zen — DPM Lawrence Wong, addressed the youth on 26 Aug 2022 at the National University of Singapore. During his speech, he challenged them to get involved and actively change Singapore for the better. He told them not to just expect other people to do things for them.
"What change would you like to see in Singapore and what can you do to help make that a reality? Don't just ask for changes and say it's somebody else's business to get that thing done."

Lawrence Wong
Youths Are Already Making Changes In Singapore!
How can he be clueless about it? The fact that he remain oblivious to what truly is happening in our society is something we should be concerned about.
For example, Yasser Amin made headlines on National Day last year for leading volunteers for a beach cleaning session. He was inspired by another Singaporean Samantha Thian, the founder of Seastainable Co., an organization that supports marine conservation in areas along South East Asia, including Singapore. It started when she was 16 and has now grown into a community.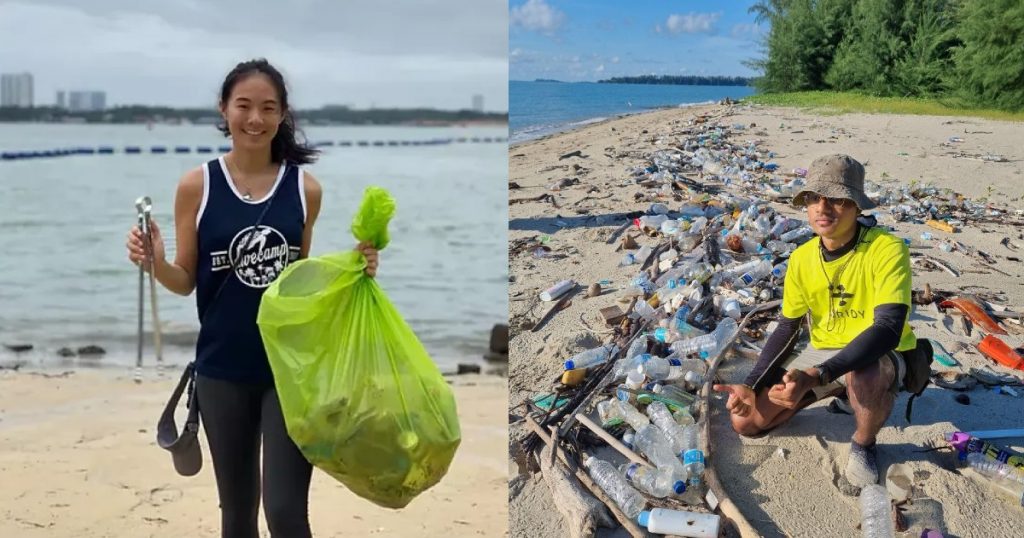 Both had a goal of making changes in the world around them and continuously inspiring other Singaporeans to do the same. There are also many youths around doing their best to make their world a better place!
Changes That Singaporeans Ask For Are Changes That Only The Government Can Make
In 2022, a survey by New Naratif with 1232 respondents, questioned Singaporeans about the concerns they feel the government should take care of. The things people listed include civil liberty, cost of living, wages, jobs, housing, security, and justice.
These are issues that Singaporeans cannot solve as individuals, and require systemic changes that only the government can make. Moreover, these are constantly brought up because the government is incapable of addressing these concerns at this time.
We chose them to carry out those responsibilities, but why do they forcefully return them to us? 
As elected leaders, it is their responsibility to help and lead us to a brighter future. But what happened?

Instead of helping Singaporeans, they refused to listen. When we try to make ourselves heard, you treat us like criminals.


Is he preparing us to not expect too much from his future team when he becomes PM? What can Singaporeans do when the people in power decides to tell us it is not their job to give us solutions?

Lawrence Wong told us not to say it's somebody else's business to get things done. Isn't he doing exactly that by telling us his business is our business?